The long weekend is here. It's time to gather your friends, pack your bags, carry your sunscreen and head out of Mumbai. Worried about spending too much? Fear Not. Curly Tales has picked out some great hotels and pretty places that won't burn a hole in your pocket.
1. Nashik
The Wine Capital of the country. It's just a three hour dive from Mumbai. If you're not in the mood to drive, you can simply take a train to Nashik. Visit the vineyards of Sula, check out the temples, Pandavleni Caves or just walk around and explore Nashik yourself.

Budget hotels to make sure that you spend more of quality time than your money:
1.Ginger Nashik
Cost: INR 2159 (approx per night)
Location: Plot No P 20 (Part), Midc, Near Satpur Midc Police Station, (Near Bank of India Satpur Trimbakeshwar Road,
Contact: 0253 661 6333
Book Here

2.Hotel Orange Tree
Cost: INR 2521 (approx per night)
Location: Behind Muktidham, Off Datta Mandir Road, Nashik Road, Nashik, Maharashtra 422101
Contact: 0253 245 4301
Book Here
2. Lavasa
Everyone knows Lavasa is super expensive. Right? WRONG! Located just 187 kilometres away from Mumbai, Lavasa has amazing climate all through the year. Lavasa is for the adventure junkies. Think water sports, bamboo crafts, Segway rides and recreational centers. Pump it up and compete with your friends. There's treasure hunt, rock climbing, cave waterfall trek, archery, rifle shooting and much more.
This is where you can stay:
1. Picnic house
Cost: INR 2,200 per night
Location: Portofino Street,Dasave, Lavasa City, Opposite Lavasa Town Hall.
Contact: 9673234955
Book Here

3. Alibaug
With the blessing of the Arabian sea, Alibaug has proved to be the perfect weekend getaway destination. An added benefit is how close it is to the city. All you have to do is hop into a ferry and boom! You've just entered a paradise where beach goals become reality. You can chill by the Nagaon, Mandwa beach or visit  Kolaba and Undheri forts.
1. Aarhaah Holiday Home
Cost: INR 1500
Location: Behind Ram Temple, Kihim Beach Lane, Off Chondi Market Junction,kihim beach, Alibaug
Contact: 093212 40701
Book Here
2. Hotel Sahyadri
Cost: INR 2,145
Location: Near Circle Kanohoji, Angre Nagar, Veshvi, Raigad, Alibag, Maharashtra 402209
Contact: 02141 226 404
Book Here
4. Lonavala
Every Mumbaikar's favourite getaway. This weekend can be a time to feel nostalgic about the previous trips or simply create new memories! Lonavala is nature's bliss with it's wonderful landscape views. Visit the Bhushi Dam or the Karla Caves and look forward to making new memories this long weekend.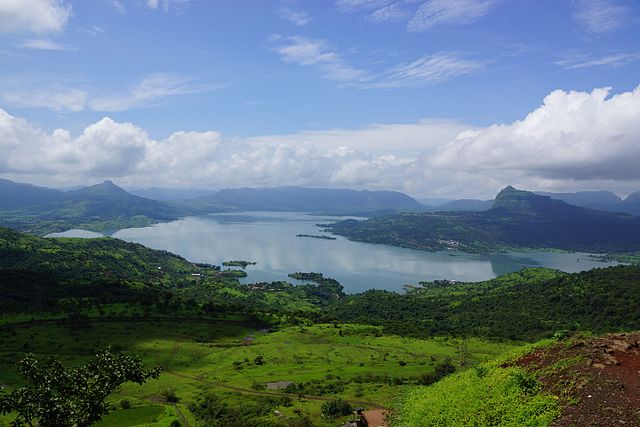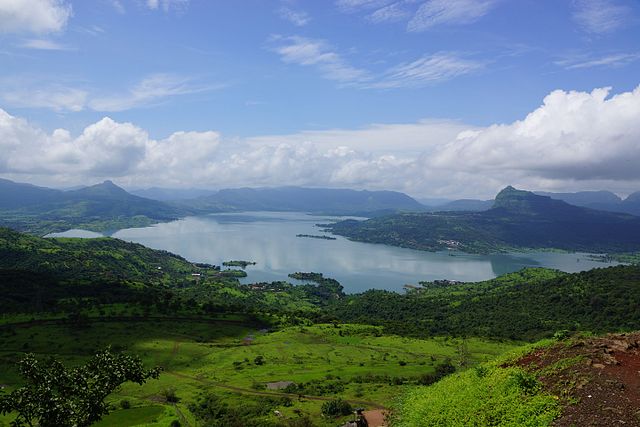 1. Sai Moreshwar Resort
Cost: INR 2,489 onwards
Location: Plot No.5, S.No.176 A/4, At Main Turning For Hotel Fariyas, Next To Tata Guest House
Contact: 0-2114-277381
Book Here
2. OM Palace
Cost: INR 2,000 onwards
Location: Near Wax Mueseum, Opp.Old Mumbai Pune Highway, Toll Plaza Varsoli, Lonavala
Contact: 9766567730
Book Here
3. Hotel Greenland Delsol
Cost: INR 1,885- 3,000
Location: Gold Valley Road, off Express Highway,Near Jain Temple, Swapnalok Society
Contact:  02114 202 054
Book Here

5. Khandala
Khandala which is just 3 kilometres away from Lonavala and 82 killometers from Mumbai, besides being a wonderful weekend spot, has it's own historic significance. It was under the reign of several rulers like Maratha, Peshwa and colonial power. They all have left their mark which adds up to the beauty of Khandala. Nagphani also known as Duke's nose is the highlight of Khandala.
1. Hotel Clarrissa
Cost: INR 1,500
Location: Above Syndicate Bank, Khandala, Tal. Maval.
Contact: 097304 78696
Book Here
2. Hotel Sharda
Cost: INR 1,700
Location: Near Khandala Station, Taluka- Maval
Contact: 02114 269 333
Book Here
6. Kamshet
Just a few kilometres beyond Lonavla, we adore Kamshet. Surrounded by lush greenery, full fledged fields and plenty of fresh air – this scenic location is the right place to get away from the hustle and bustle of the city. For those still not convinced, you could just head over to Lonavla and then take a day trip over to Kamshet. While you're there, check out Pavana Lake which is very close to the Lohgad, Tikona and Tungi forts. Shinde Wadi Hill in Kamshet is a paragliding point which is perfect for beginners as the height of the hill is just 100 feet to 200 feet.
1. Paragliding Ashram
Cost: INR 2,400
Location: Olwadi Village,OPPOSITE Bora Farm, Kamshet.
Contact: 2114-266122
Book Here
2. Nirvana Base Camp
Cost: INR 1,500
Location: LV41/42, Native Place, Golden Glades, Vadivali Lake
Contact: 2114-266187
Book Here
7. Karjat
If you are not willing to travel much, this place is for you! NOT so far away from Mumbai you get a chance to explore the flora and fauna in Karjat. Take a wonderful road trip of 64 kilometers to Bhahiri and Kondana Caves and Ulhas Valley in Karjat.

1. Sadanand Resort
Cost: INR 1,101
Location: Bargain Phata, Near Morbe Dam. Village Varale. Karjat Road.
Book Here
8. Daman
A three hour drive from Mumbai, this one is for the party animals. You can head to Daman on the West Coast and spend your weekend partying on the beaches and drinking unlimited alcohol! It is blessed with beautiful beaches and huge forts. You can visit Sao Jeronimo and Moti Daman Fort before taking the a heritage walk in the historically rich union territory.
1. Hotel The Emerald
Cost: 2720 INR
Location: Seaface Road, Nani, Daman, Daman and Diu 396210
Contact:  098252 05924
Book Here

2. Hotel Ocean Panorama
Cost: 2,149 INR
Location: Devka Beach, Nani Daman, Daman, Daman and Diu 396210
Contact: 0260 225 0885
Book Here
9. Silvassa
Silvassa lies between Gujarat and Maharashtra and to put it simply celebrates the`cultural diversity of both states. We say its the best of both worlds. It is famous for it's Tribal Culture museum, Vanganaga Lake, Hirva Van garden and the best lion safari at the Vasona park. Silvassa was a former Portugese colony and still has lingering feels of an era gone by.
1. Pioneer Hotel
Cost: INR 2,747 approx
Location:PLOT NO. 205 /1, Silvasa Rd, Tokarkhada, Silvassa, Dadra and Nagar Haveli 396230
Contact: 0260 264 1999
Book Here

2. Le ROYALE 
Cost: INR 2747 approx
Location: Survey No. 392/2, Vanganga Garden, Dadra Silvassa, Dadra and Nagar Haveli 396191
Contact: 0260 266 9480
Book Here

10. Matheran
And how can we forget Matheran! If nothing works out this can always be a back up plan.You can drive up to Dasturi Point  and walk or horse ride upto Matheran or you can travel by the mini train starting from Kurla station. Here, you can also ride horses around the place to visit various points, each known for it's uniqueness.
Tip: Beware of monkeys
1. Premdeep
Cost: INR 2,260 onwards
Location: Kasturba Road, Near Matheran market.
Contact: 2148230073
Book Here
2. Springwood Heritage
Cost: INR 1,900 onwards
Location: 46, Kasturba Road, Near Neharu Bhavan, Neral – Matheran Rd
Contact: 02148 230 444
Book Here