Whether you like T20s, ODIs, or test matches, there's a new fantasy cricket platform that offers you all this and more. Online Fantasy Games has become extremely popular in the last few years and has shockingly secured top gear in India. And, if creating your imaginary sports team, can help you make some real money, then, why not? SportGully promises to provide cricket fans like you, the same thrill and excitement on your smartphone as you would feel being part of a live match on the sports ground.
SportGully Is Making Fantasy Sports More Exciting
Hoping to establish itself as the first MNC in Chhattisgarh, SportGully comes into the picture at an exciting time of the IPL season. SportGully is giving a new spin on fantasy cricket, making it easy for players to jump in, make their own teams, and win big with its easy, instant withdrawal system. It is a game of skill and offers players an easy, secure, and safe platform to play in, with a dedicated 24×7 customer support team.
Play Fantasy Cricket And Win Big
Here you can create your own team of 11 players each from a select list. And while you can pull 7 players from one team, the other 4 can be from another team. You can also pick teammates from within a budget of 100 credits, with one captain and one vice-captain. From there, you can partake in multiple leagues, which include curated matches by SportGully. Or, you could also join any private leagues created by you or your friends. With its rewarding referral system, joining in and inviting friends to try out fantasy sports is seamless. What's more, you can earn ₹300 by inviting others to play using your unique invite code.
You Can Win Up To ₹5,000,000 Cash Prize
All matches, leagues, and contests are available on the home page, including T20, ODIs, and domestic matches. SportGully accredits points to players based on their real-world performance on the ground and the points are distributed between T20, ODI, and Test matches. Top players also get a chance to win up to ₹5,000,000 cash prize, while being able to use 100% of the bonus in all leagues to join the contests.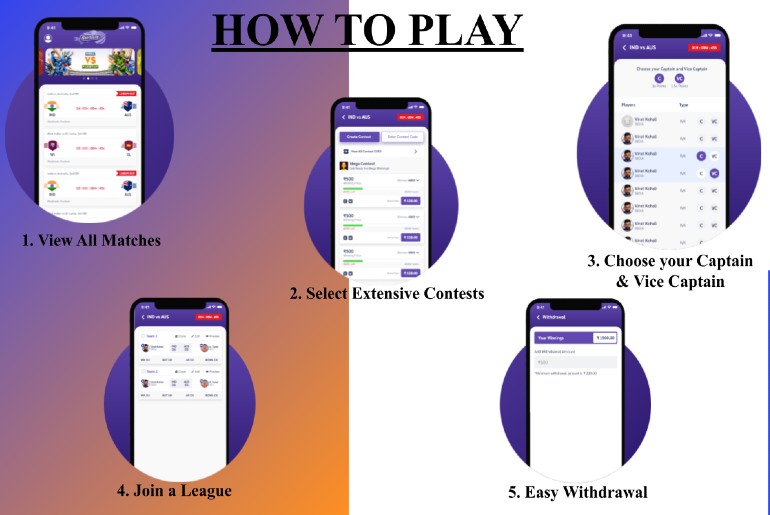 While SportGully will be launching with fantasy cricket, it will soon add more games such as fantasy football, ludo, and poker to entertain its users and fans. Isn't this exciting? SportGully is already available on Android devices and will be launching on iOS devices on October 22, 2021.