Whether you are from Delhi or not, there is a high possibility that you have visited the iconic Qutub Minar. The towering structure can't be missed when in plain sight or even from bird's eye-view. But recently, it has been given a makeover which has left us in awe of the beauty and grandeur.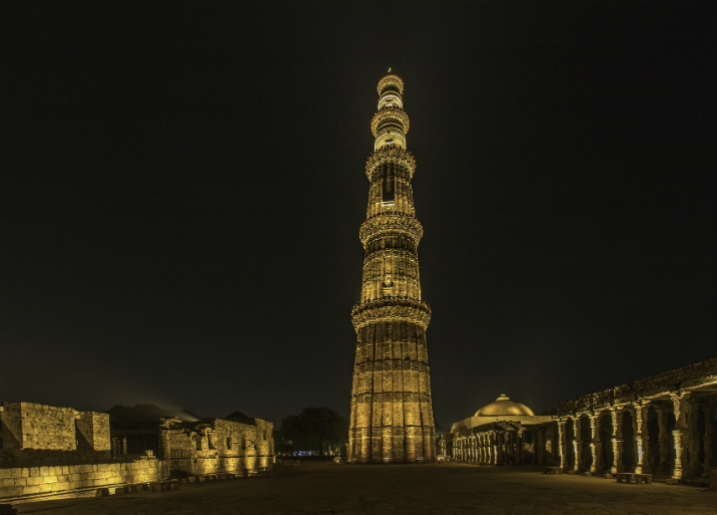 Also read: Delhi's Signatur Bridge Twice As Tall As Qutub Minar!
What is it?
It's been lit! Yes… with 445 LED lights in a warm white colour that highlights the 72.5-metre tall tower. Some parts in the Qutub Minar complex were already illuminated prior to this, but with the recent project, there are certain beautiful structures that have come into the limelight (quite literally). It gives a detailed view of the architecture, calligraphy work and intricate carvings, which could easily be missed at night. This initiative will also help promote night tourism in the city.
A piece of history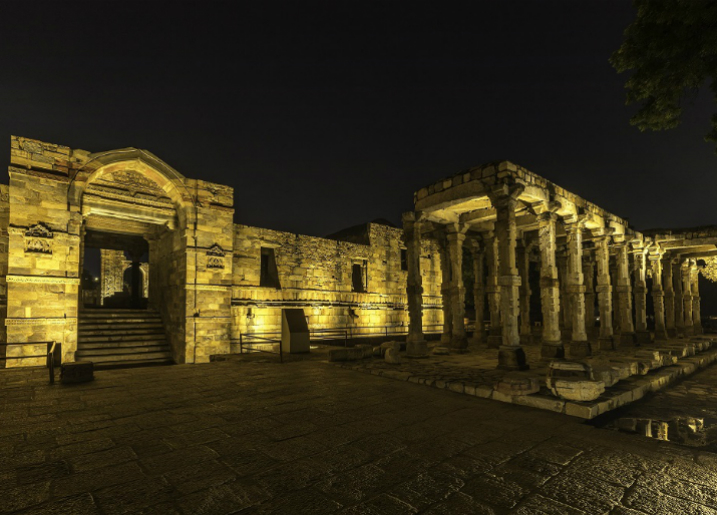 Qutub Minar was built in the 13th century and has five floors. It has been quite a popular site for Bollywood filmmakers and history buffs. Within the vicinity you'll find funerary buildings, the Alai-Darwaza Gate, (a masterpiece of Indo-Muslim art built in 1311) and two mosques. One of which includes the Quwwatu'l-Islam, which is one of the oldest mosques in North India and has been built of materials reused from 20 Brahmin temples.
Also read: 7 Facts About Lotus Temple Even Delhiites Wouldn't Know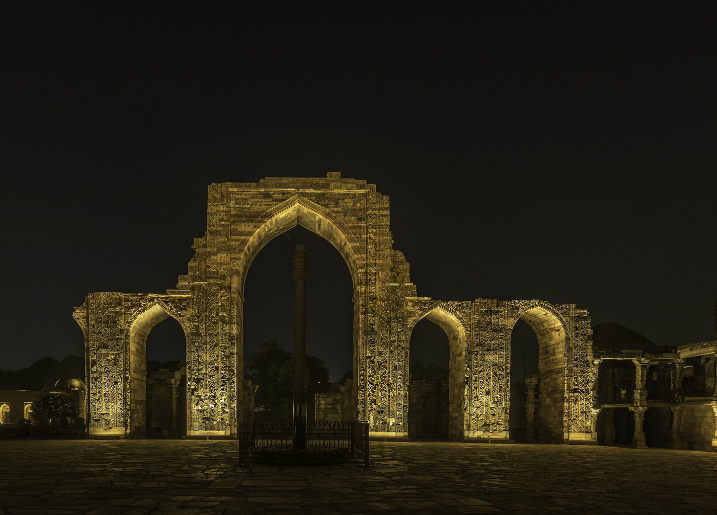 Signify (formerly known as Philips Lighting) has recently illuminated the monument in association with The Archaeological Survey of India (ASI) and National Buildings Construction Corporation Limited India (NBCC India).