Delhi is known for having a monument at every curb. Every year thousands of travelers visit the city to see it's architectural marvels. One such monument that leaves everyone in awe is the Lotus Temple.
Be it a Delhiite or someone visiting the city, the unique lotus shaped building leaves everyone with many questions about its history and structure. Well, we are here with a few answers to pacify your curiosity.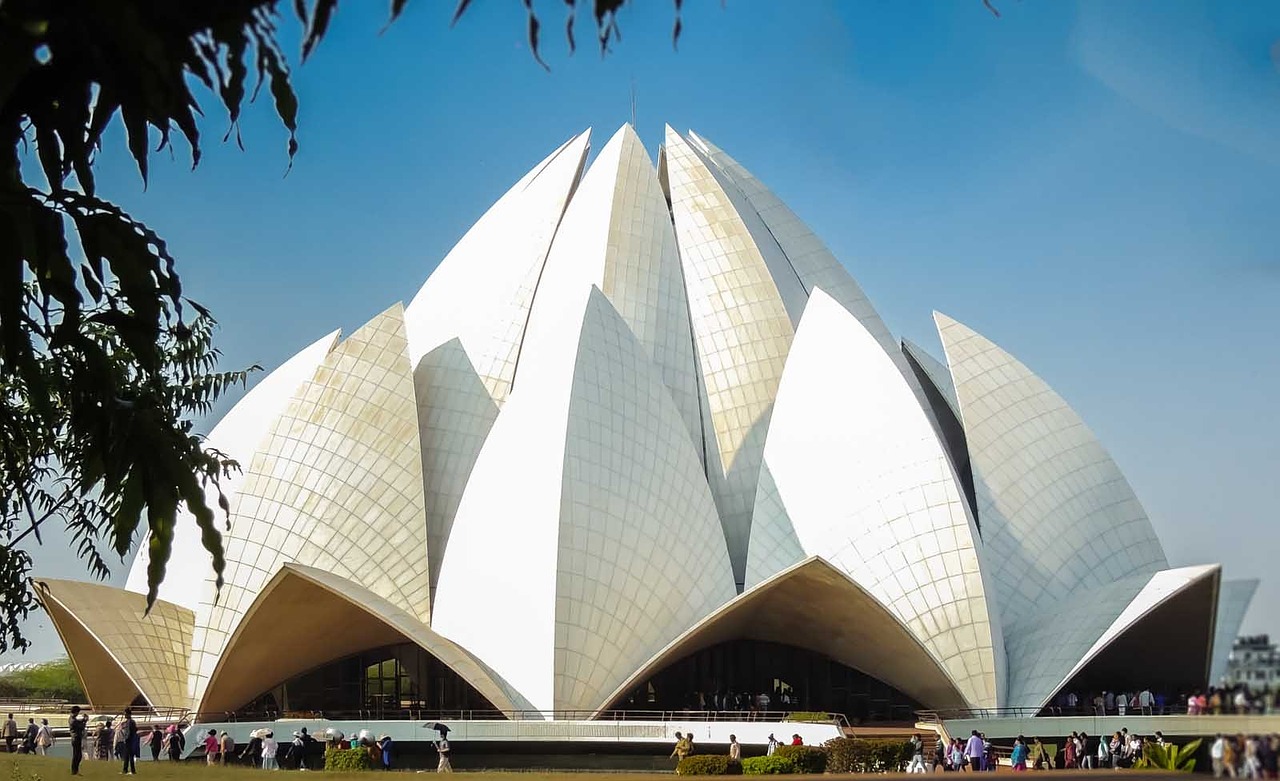 The Lotus Temple, located in New Delhi, India, is a Baha'i House of Worship which was completed in 1986. Known for its flower-like shape, it serves as the Mother Temple of the Indian subcontinent and was created to be a place of worship for all faiths and religions.
Also Read: 10 Most Stunning World Heritage Sites In India
The Lotus Temple is a remarkable landmark that is a huge part of Delhi's identity. Here are 7 facts about this Baha'i House of Worship that even Delhiites might not know:
1. The Lotus Temple is also known as Baha'i House of Worship. Baha'i faith believes that their centers of worship are for all religions. Thus, visitors of any religion are allowed at the Lotus Temple.
2. More than 10,000 different sizes of marble were used in the construction of the Lotus Temple.
Also Read: Touring Hauz Khas Monuments Will Now Require Entry Fee
3. Created to resemble the shape of a lotus, the building is made up of 27 unsupported marble 'petals' arranged arranged in groups of three to shape the nine sides of the temple with nine gateways opening into the central hall.
4.The lotus shape was chosen for the house of worship because the lotus is not associated with any particular religious sect or community.
5. The Lotus Temple is visited by over 10,00 visitors everyday, making it one of the most frequented sites in India.
Also Read: Experience India's Heritage & History Using This App
6. All House of Worship of the Baha'i community feature a dome in the center of the structure, but Lotus Temple is the only building that doesn't.
7. The Lotus Temple is one of the seven Baha'i Houses of Worship across the globe, the other six being in Sydney (Australia), Panama City (Panama), Apia (West Samoa), Kampala (Uganda), Frankfurt (Germany), and Willamette (USA)
Deets:
Address: Lotus Temple Rd, Bahapur, Shambhu Dayal Bagh, Kalkaji, New Delhi
Timings: 9:30 am to 7:00 pm (Mondays closed)