Want to experience a piece of royalty in a lavish tent right in the middle of a crystal clear lake? Drawing essence from the ancient Rajputana culture and blending it with contemporary living, RAAS Chhatrasagar offers an exceptional stay in nature's core. The sound-proof tents decked with soft hues, teak furniture and Jodhpur stone overlook the beautiful lake in the east. On the other side, lie gorgeous Rajasthani vistas to please the eyes. The property promises a plethora of soothing experiences, like birdwatching, indulging in yoga and going on wildlife safaris!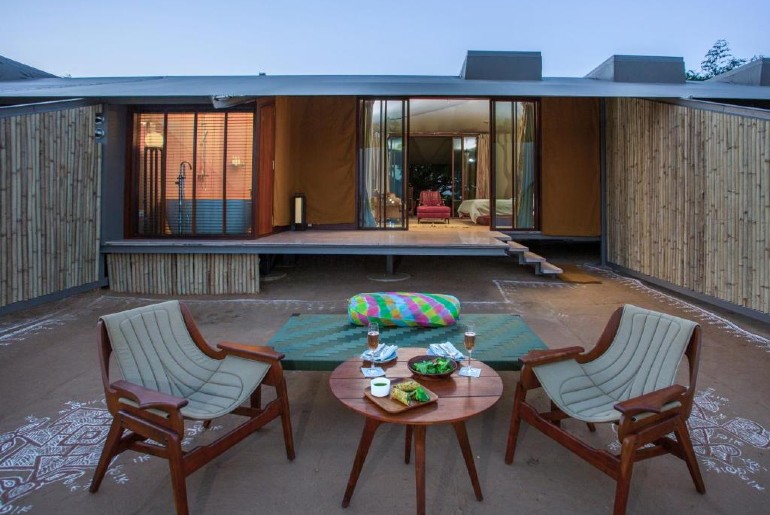 Also Read: 6 Hostels In Rajasthan That Will Give You Palace-Like Feels On A Budget
A Glamping Experience By Lake Chhatrasagar In Rajasthan
RAAS Chhatrasagar offers one of the best glamping experiences in Rajasthan facing the mighty Lake Chhatrasagar. Sources say that the reservoir has been named after the late nobel, Thakur Chhatra Singh of Nimaaj. Coupled with Ayurvedic spa experiences, RAAS is a one-stop destination to indulge in wildlife safari, private cooking sessions, bush lunch and much more. Chhatrasagar is home to over 200 species of birds. You can go on nature trails from your tent and spot a wide array of birds in the surrounding wilderness. Or get a glimpse into the pastoral life nearby with farm visits and village excursions. Here's How Much A Destination Wedding In Rajasthan Will Cost You!
Also Read: 6 Opulent Suites You Can Book In The Palaces Of Rajasthan & Live Like The Maharajas
Feast On A Gourmet Spread Of Cuisines At The Lake Facing Restaurant
Not only the tents, but the all-day dining space also sits by the lake and dishes out a gourmet spread of local, Indian and international cuisines. What's more, the restaurant's bar serves an eclectic array of herbal infused alcoholic and non-alcoholic cocktails. Those who love to work with a view amid world-class tranquillity can avail of the free wifi at the property. Or those simply seeking solace can sit on the private verandah with a book, a cup of coffee or a glass of wine and treat their eyes to the idyllic surroundings. Also, sunrises and sunsets at this property are nothing short of surreal.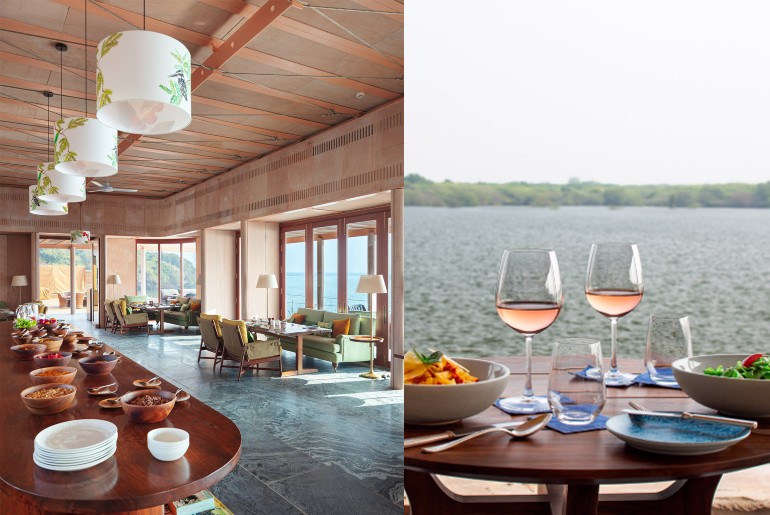 Be it nature or handcrafted opulence, RAAS Chhatrasagar offers the best of everything. Rates of luxury tents here start at ₹27,000/per night. To book your stay, visit the official website right away.
Address | Village and Post Office, Nimaaj, Rajasthan 306303