Actors Ranbir Kapoor and Alia Bhatt tied the knot in April and had all of us gushing about their mesmerising wedding photographs. The cherry on the cake for the Ranbir Kapoor and Alia Bhatt fans was when Alia Bhatt took to Instagram and shared a special picture announcing that the couple was expecting their first child soon. The internet went crazy after the back-to-back good news. Soon, we even discovered how it all happened, and even when Ranbir Kapoor proposed to Alia Bhatt. In a recent interview, Ranbir Kapoor also revealed that he wished to take his unborn child to Maasai Mara National Reserve in Kenya.
Ranbir Kapoor: Can't Wait To Take My Child There
Ranbir Kapoor, in an interview for the promotions of his upcoming film, also shared that he can't wait to take his child to Maasai Mara National Reserve. It is also the same place where Ranbir Kapoor proposed to Alia Bhatt. So, it definitely is a special place for the newly wedded couple. Ranbir, in his interview with Film Companion, talks about the Maasai Mara National Reserve where one gets to witness nature and wildlife closely. He tells how one might feel like an alien in the middle of a jungle. And there is no internet or television. He says, 'There is tension, there is beauty. It's just everything. It's what life is, you just experience it… I can't wait to take my child to Maasai Mara. I cannot wait.'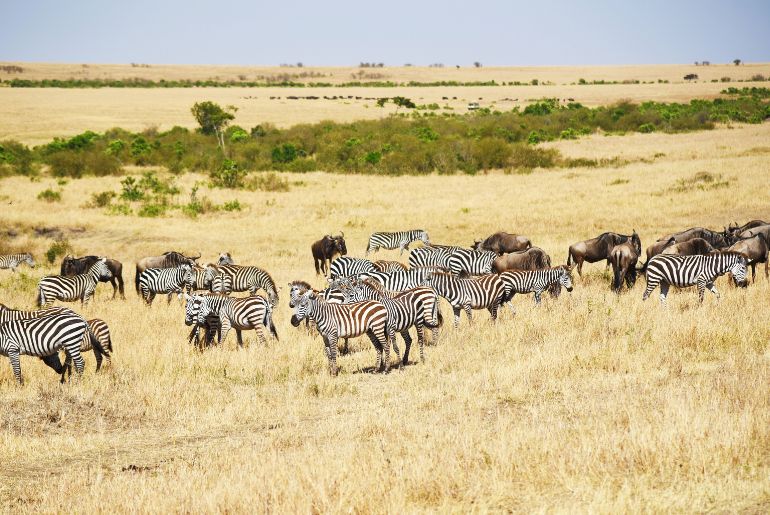 Also Read – Alia Bhatt Reveals How Ranbir Kapoor's Dreamy Proposal In Kenya Blew Her Mind
Unparalleled Beauty Of Maasai Mara In Kenya
If you are a nature enthusiast and wish to experience wildlife closely, Maasai Mara National Reserve in Kenya will serve you with this experience. It is the place where you feel grounded with nature and connected to it. Be it spiritually or mentally, a visit to Maasai Mara in Kenya is the best thing you can do and experience in your lifetime. Maasai Mara is known to be the place where one can experience the authentic African holiday to the fullest. We guarantee you a vacation where your heart will be full. Starting from witnessing wildlife in their natural habitat, being themselves without any altercations to experiencing nature in its full glory – Maasai Mara is the world's best destination for a once-in-a-lifetime opportunity. The reserve is famous for its large populations of Lion, Cheetah, elephants, African Buffalo, Rhino and even birds. These are just a few of what Maasai Mara truly is.
View this post on Instagram
The ICONIC Phenomena To Witness In Masaai Mara
It is said during the months of July to October, a large number of nature enthusiasts head to Maasai Mara in Kenya to witness an iconic migration which takes place. Large herds of over a million wildebeest or gnu enter Maasai Mara from Serengeti National Park located in Tanzania. This migration is a well-known one and draws the attention of all wildlife enthusiasts. To stay in Masaai Mara, you can book luxury camps, safari lodges and even private houses. And don't miss out on the activities like safaris, hot air balloons, and touring the city while in Kenya.
Also Read – Alia Bhatt And Ranbir Kapoor: Favourite Travel Destinations