What was once a dream is now turning into a reality for many. At some point during our vacations, we wondered about the possibility of renting out a shack at the beach and working from these remote locations. Well, thanks to the 'work from home' situation currently, Indians are now doing exactly that. Many of us must be already contemplating moving to Goa. But with the deadly second wave, can it be the right thing to do? Here's why it is an absolutely terrible idea to visit Goa right now. 
1. Goa Has Imposed Night Curfew
If you are planning to work from Goa, know that you cannot enjoy the vibrant nightlife of Goa when you are done with a long day of work. Goa has imposed a night curfew and no movement or gathering of people can take place between 10 PM and 6 AM. Only emergency medical services are allowed during night curfew. The state has imposed Section 144 of the Criminal Procedure Code that bans the gathering of more than five people.
2. Goa Has Restricted Entry To Casinos, Restaurants & Bars
Goa is synonymous with casinos and bars but the state has imposed new restrictions amid the alarming spike in COVID cases. Restaurants, bars, casinos, river cruise, entertainment parks, water parks, cinema halls, multiplexes can operate with 50 percent capacity. Goa Imposes Stricter Rules For Tourists; Restricts Entry To Bars & Casinos Amid COVID Surge.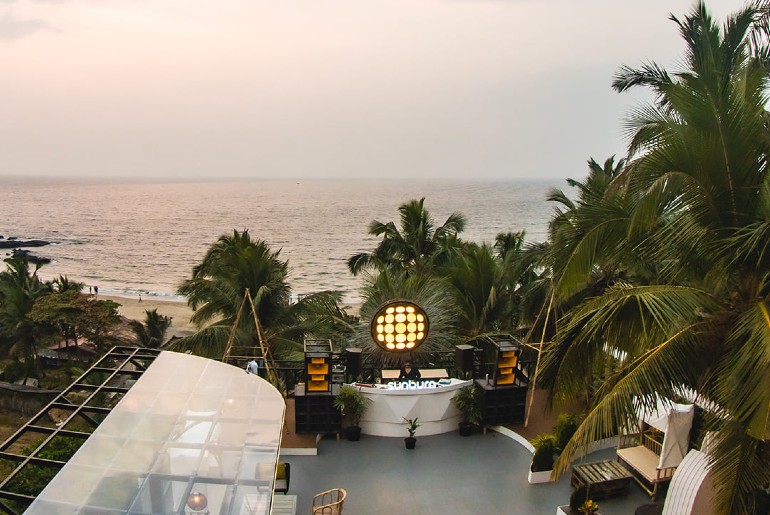 3. Goa Is Seeing A Steep Surge In Cases
Goa's active COVID-19 toll saw a steep rise as the country suffers the deadly wave of coronavirus. As much as we would like to believe or stay in denial, the number of cases in Goa is far from low. Goa's coronavirus caseload crossed 80,000 on April 26 and the state saw over 40 deaths. So, even if you are planning to work remotely from Goa, we would suggest that you stay indoors or chill on the property itself.  Kerala, Maharashtra & Telangana Have 2 New COVID-19 Variants.
4. Hospitals In Goa Are Running Out Of Beds
The moment you step out of your house, you risk yourself contracting the virus. So if you catch the virus in Goa, remember that the COVID treatment facilities in Goa both in dedicated hospitals and in GMC wards are filled. Patients are now being transferred to the sub-district hospitals. If you care for your life, you surely do not want to go through this. 
5. Chilling In The Beach May Not Be A Good Idea
According to a study published in The Journal of Infectious Diseases found that the virus particles may travel between 8 and 26 feet. But staying 26 feet away from others, especially on crowded beaches of Goa may be a bit much to ask. And who would like to put on a mask or a shield on the beach? Perhaps sitting at the less-concentrated edge of beachgoers, preferably far away from the crowd on a secluded beach can help. 
Also read: Travel During COVID-19 Outbreak: 10 Rules For A Safe Hotel Stay
The truth is that despite rigorous COVID-19 tests, social distancing, and mask usage, people are still vulnerable to the novel coronavirus, and spreading it, whether or not they show symptoms. Travelling right now is a slippery slope so please do it at your own risk.