Among your numerous childhood memories, the colorful and attractive "Tongas" surely remain remarkable. Tongas with hoofbeats, bell rings, and the irregular neigh of the horses, always make us want to go on a ride again. Tonga or the traditional horse-drawn carriage, allows you to have some of the most romantic tours. To be able to ride on one of the earliest modes of transportation! Well, sounds quite thrilling. So this monsoon, relive your childhood memories with the best Tonga Ride tours in India. Here's a list!
1. Jaipur
Jaipur exudes royalty. The city is all about extravagance with its many lavish palaces. And going on Tonga ride tours in Jaipur fits perfectly with the mood of the Pink City. Tonga rides attract a large number of tourists here. These rides offer the most vibrant views of the culture of Rajasthan. A Tonga ride in the city will give you a roundabout tour across its iconic palaces, forts, Havelis, and heritage sites. The Albert Hall is the hot spot for Tonga rides, so be sure you pay a visit. You can also visit some of Jaipur's famous eateries and sample local eateries. The Tonga ride will also take you through narrow lanes and famous markets of Jaipur, so do buy a souvenir at the end of your tour!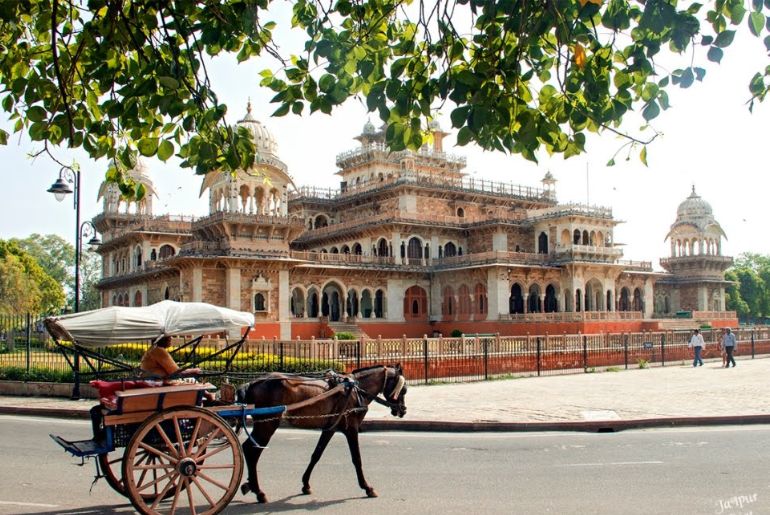 Also read: 6 Must-Visit Food Joints In Jaipur's Street Food Paradise, Masala Chowk
2. Mumbai
Your Mumbai is going to be incomplete if you don't explore the city with the romantic Tonga ride tours. Once you are in the city you can opt for a 2-hour tour with Mumbai by Night: Tonga Ride to Gateway of India with Dinner. Do not worry about safety measures, the rides are designed keeping everything in mind. The tour will offer you round-trip transport with a driver and guide. So you are safe to soak in the best of memories while riding. This tour allows you to enjoy the sparkling 'Queen's Necklace' along Marine Drive and a typical Indian dinner at a local restaurant. Also, don't forget your camera. Taking snaps of the city streets is a must when on such rides.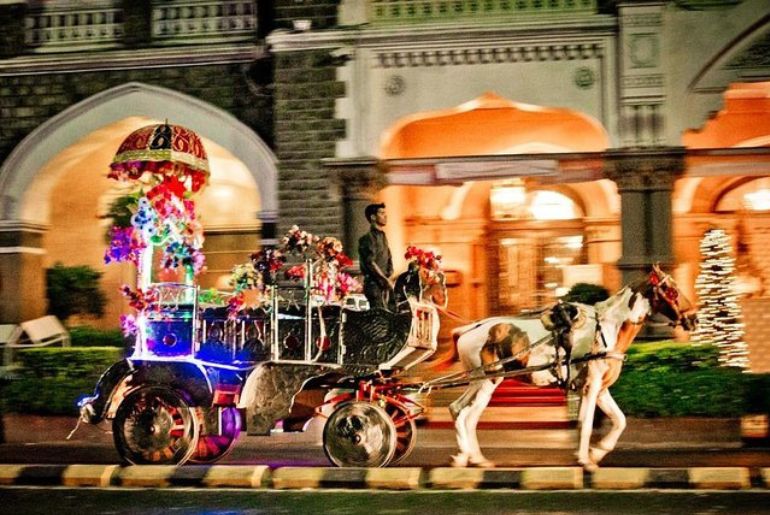 3. Delhi
If you go by history, Tongas have always been an integral part of Delhi's transit network. The arrival of Tonga in Delhi dates back to the decadent years of Mughal ruler, Mohammad Shah and it later became popular with British rule during the 1920s. However, after the ban in 2011, you don't see these rides as a mode of transport anymore in Delhi. But there are still some tours that allow you to have a few moments of happiness in Tonga. The most popular is the Sunrise Taj Mahal Tour. To give tourists an experience of a glorious past, they organize Tonga ride tours mostly in Agra, from the parking lot to the security gates of the Taj Mahal. These rides will surely tilt your adventure bone more towards the Culture of Delhi.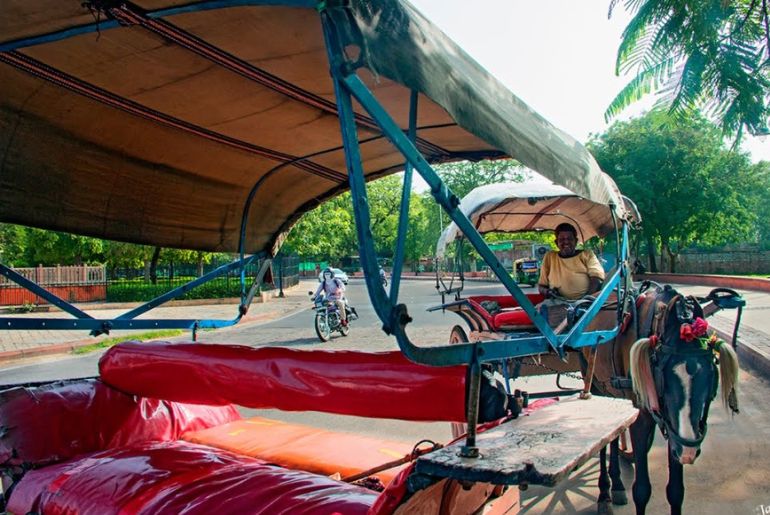 Also read: Delhi To Lansdowne Road Trip Guide: Here's Everything To Know!
4. Haridwar
Haridwar is one of those few places in India, where you can still experience the tonga ride tours. And here it is very simple. Just hire one for all day and see the city up close. You can book tongas for an entire day for INR 500, but keep in mind the prices tend to fluctuate. Also remember, these rides are not meant for a large group of people. A single buggy can accommodate a maximum of 4 people. So before you go for a ride, plan accordingly. Exploring Haridwar in a tonga is the best scenario for heritage lovers and offbeat and inbound travellers. So next time you visit Haridwar, don't miss out on the Tonga rides.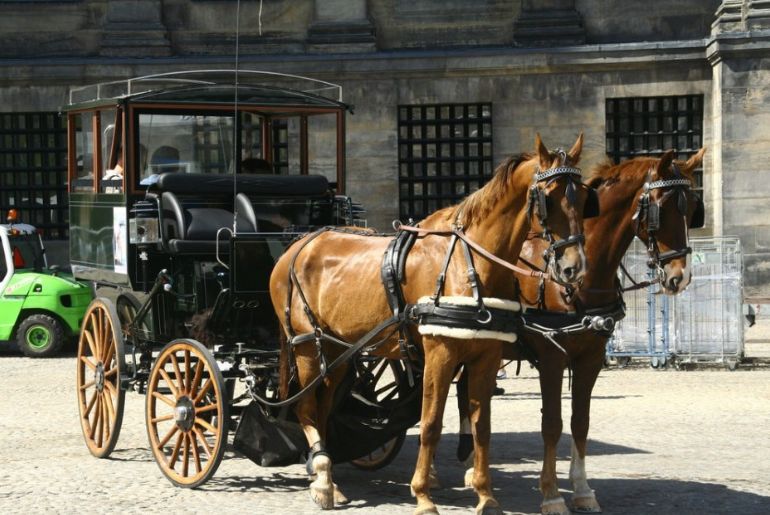 View this post on Instagram