Under 140 Characters
To steal quality 'we time', travel 30 kms from Jaisalmer, Rajasthan and discover a magical desert experience at Damodra Desert Camp.
What's It?
A trip into the heart of the Thar Desert with your beloved is in itself a mind-blowing idea. When you add oodles of luxury and handpicked cultural experiences, you've got a winner. That's Damodra Desert Camp for you two.
On your way to the Sam sand dunes, about 30 kms. from Jaisalmer, you'll find an oasis of 10 luxury Swiss tents. Staying here is going to fall in your list of priceless couple experiences. And that's hardly surprising. You'll live in the comfort of AC tents, relish delicious Indian cuisine (even traditional Rajasthani delicacies), enjoy camel safaris, and soak in the essence of Rajasthan through live folk music and dance performances.
Even in the one night package that they offer, you will pack in more wow moments than you'd expected. Your heart will wish to stay more, so make some time for it. Such experiences only add to the romance.
The Luxurious Campsite
The minute you step in, you'll fall in love with this camp: 10 luxury Swiss tents complete the accommodation offering. The spacious tents are just right for two people and fitted with amenities to ensure you have an exceedingly relaxed stay. The beds, either one king size or two twin size beds, make up the tent. And each tent has an attached bathroom with a shower, a western flush toilet and hot running water. What enhances the entire stay experience is the warmth of true Indian hospitality. Each of these tents are priced at Rs. 9400 (for 2) per night. 
Camp Comforts
Room service
A/C and heaters in every tent
Deluxe linens
Complimentary premium Ayurvedic toiletries
Individual patio sit-outs
Air-conditioned dining area
Lounge area
Board games and cards
Sand boards for use on the dunes
Ample parking space
Doctor on call
Pet friendly
True-To-Its-Core Experiences

Cultural Extravaganza
Huddle and cuddle together around a huge campfire at night and witness the singing and dancing prowess of the local folk artists. What you'll see is Rajasthan's rich cultural heritage reflected in their graceful show of talent. It's an unforgettable treat to watch them live under the roof of twinkling stars. While all this magic unfolds, you'll be relishing the flavours of authentic Rajasthani cuisine and each other's company.
Stargazing
 Nights in the desert leave you enchanted. What can be more romantic than dreamily gazing at the dark blanket of the sky lit with millions of twinkling stars! Since there's no pollution, you can view the stunning constellations and pathway of the Milky Way. If you stay out a little longer and are lucky enough, you may even spot some shooting stars. And when that happens, quickly make a wish on them, in true Shahrukh-Kajol style.
Camel Safari
A desert experience is incomplete without a camel safari. So choose what best suits you from the short day trips or overnight stay or longer customized schedules. Ride on the graceful 'ships of the desert' and enjoy the infinite view of the gleaming sands. As these safaris are organised at pristine and private dunes, the tourist chaos is far less. You'll love the quiet time together. During the safari, the local camel guides regale you with information on the flora and fauna of the Thar Desert, Rajasthan's culture and stories from the life of its people. Of course, the sight of the sun setting over the golden dunes far into the horizon is incomparable. Don't miss out on this one, all you lovebirds. If you wish for another kind of safari, you can go for either the Jeep Safari, Thar Desert Village Safari or Desert Wildlife Safari.
Sandboarding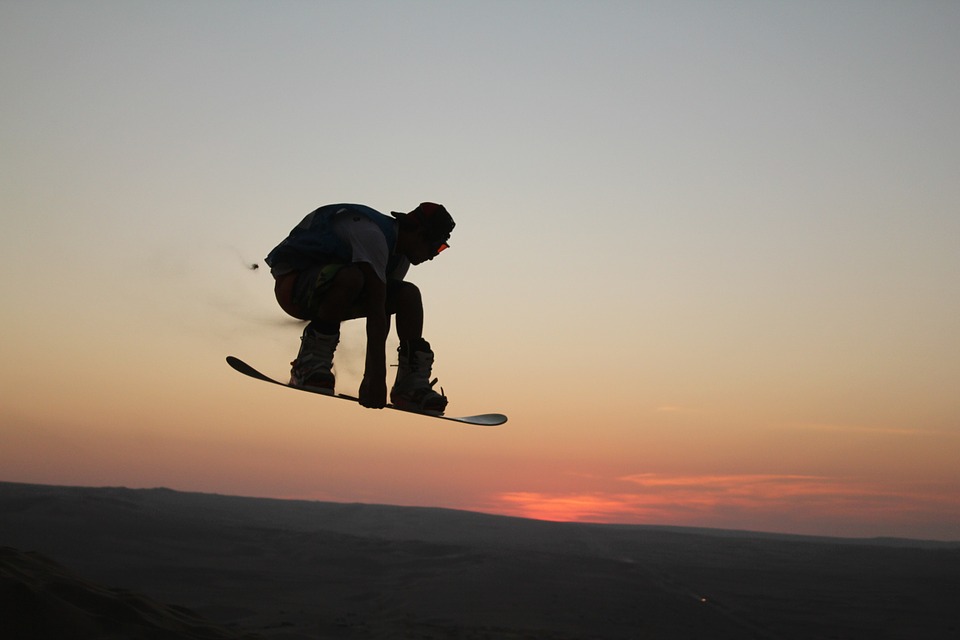 It's as exciting as it sounds! What an amazing feeling it is to run up the dunes and surf your way down. The desert sand is just ideal to make the wave as well as the cushion for your landing. You don't need any prior experience to go sandboarding. Just the spirit. And maybe, a little nudge from your partner.
Deets:
One Night Package For Two People Sharing A Tent Includes (Rs. 9400 for 2)
Lodging in a fully-equipped Swiss cottage tent
Authentic Indian dinner, Indian and Continental breakfast, appetisers, mineral water and Indian chai tea/coffee, soft drinks
Camel ride to sand dunes to watch the sunset
Live traditional Rajasthani music and folk dance shows
Address: V.P.O: Damodra, Sam Road, Jaisalmer -345001, Rajasthan
Contact: (+91) 94141 50583
Cost: Rs. 9400 per night