It looks like Saudi Arabia is on a roll this year! The Kingdom of Saudi is taking baby steps towards becoming tourist-friendly. Recently on World Tourism Day, Saudi opened doors to tourists across 49 countries. And now, the kingdom has introduced yet another rule, in a bid to encourage international tourism. Saudi now permits unmarried couples to share rooms, when on vacation in the country.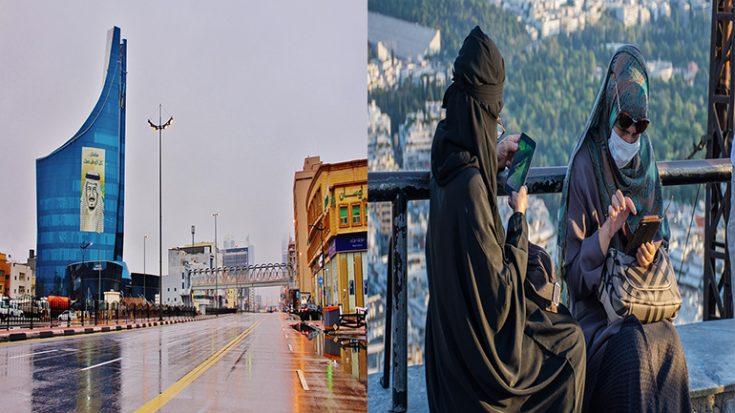 What's It?
After opening doors to tourism, The Kingdom of Saudi Arabia has now announced yet another good news for international travelers. Unmarried couples traveling to Saudi on vacation can now share rooms. That's quite a leap Saudi (slow claps)! The Saudi Commission for Tourism and National Heritage recently approved the new tourism regulation.
Until recently, couples who checked into a hotel had to provide proof of marriage, but this has now been relaxed for international tourists. Saudi nationals however, will still have to provide marriage proof before sharing rooms. The new law also permits foreign women traveling to the Kingdom to book rooms.
Previously, international women tourists under the age of 45 had to be accompanied by a man (mahram), when they traveled to the country during Hajj.
The massive progress is an initiative to attract 100 million international tourists by 2030. Thereby, tourism would contribute to up to 10% of GDP.
What Else?
The kingdom of Saudi Arabia can now be on your bucket list, thanks to the country's new tourist-friendly initiative. Earlier this month, Ahmad Al Khatib, the head of the Saudi Commission for Tourism and National Heritage, announced that Saudi will open doors for tourists by the end of this year.
According to Saudi's new rule, tourists can spend up to 90 days in the country and soak in the rich heritage and culture. Furthermore, this can be accomplished with both single-year and multiple-entry visas. The visa-on-arrival service applies to 49 countries including the UK, US, Canada and Australia.
The tourism visa is priced at SAR 440 (AED 431), exclusive of VAT. Tourists can apply online or obtain the visa at electronic kiosks available at the airports.
And that's not all! Along with the new visa rule, Saudi has also eased dress restrictions for female tourists. According to the new dress code, it is not compulsory for female tourists to wear abayas. However, modest dressing is definitely a must.
Saudi unveiled plans to open doors to tourists in December 2017, but ever since there was little update on this front. Last week, a video supporting the kingdom's tourism campaign went viral on social media. Previously, tourists visited Saudi only during Hajj or on business-related trips. Tourist visas were restricted to certain groups and it was particularly difficult for single women to visit the country.
Meanwhile, did you know Saudi has also lifted ban on women drivers?