Right after opening doors for tourism, Saudi Arabia is back with yet another good news. The kingdom plans to permit women to perform Hajj without a male guardian. Until now, women who wished to perform Hajj were not permitted to travel without a male guardian. However, the ministry of Hajj and Umrah is now mulling over issuing visit visas that will allow women to travel without a male guardian.
What's It?
The kingdom of Saudi Arabia might soon permit women to perform Hajj without a male guardian. Until now, all women who wish to  perform Umrah or Hajj must be accompanied by a male guardian. Women over the age of 45 can to travel without a guardian as part of travel organisations or groups. However, women traveling as part of an organization are required to submit a no objection certificate.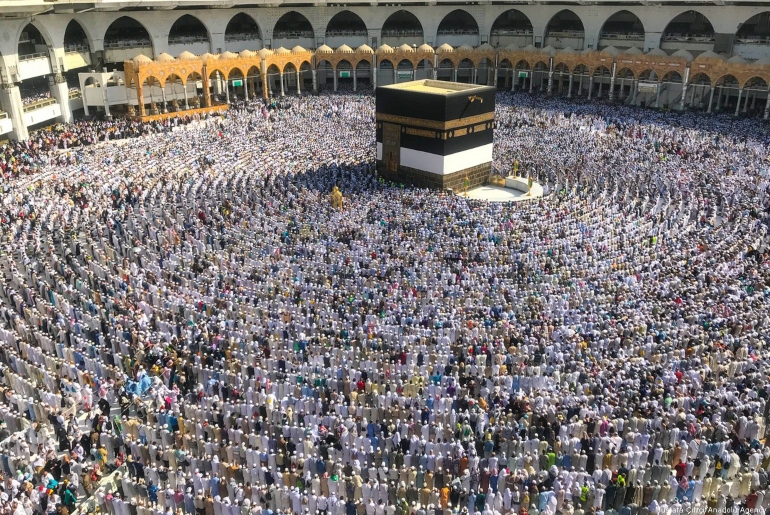 The ministry of Hajj and Umrah is now conducting studies to issue visit visas that will permit women to travel without a male guardian, for both travel and religious purposes.
Abdullah Al Qadi, the Deputy Chairman of the National Committee for Hajj and Umrah added that the male guardian requirement for women coming to perform Umrah over the age of 18 years will be abolished. He further added that this will be applicable only for Umrah visa and not for Hajj.
Travelers can now obtain a 3-day Umrah visa through the Maqam website instead of going to a travel agent. Besides, the Umrah visa also permits travelers tour the Kingdom freely. Earlier, the visa only permitted visitors to go to Makkah and Madina.
The move come just in time after Saudi increased the Hajj visa fee by six folds. The move, has in fact angered many muslim countries and has also triggered protests. According to the recent change, a single entry visa will now cost $533, up from $93, a multiple entry, 6-month visa would cost $800 and a one-year visa would cost $1,333.
What Else?
After opening doors to tourism, The Kingdom of Saudi Arabia also announced yet another good news for international travelers. Unmarried couples traveling to Saudi on vacation can now share rooms. The Saudi Commission for Tourism and National Heritage recently approved the new tourism regulation.
Until recently, couples who checked into a hotel had to provide proof of marriage, but this has now been relaxed for international tourists. Saudi nationals however, will still have to provide marriage proof before sharing rooms. The new law also permits foreign women traveling to the Kingdom to book rooms.
Previously, international women tourists under the age of 45 had to be accompanied by a man (mahram), when they traveled to the country during Hajj. Click here for full news.