There's something quite romantic, magical and nostalgic about vinyl records. From the majestic turntables, the dexterity in operating the LP ( Long Play) to the intoxicating quality of music, records have stood the test of time. In fact, they are making a come back, with a rise in record sales by over 30 per cent in the last 2 years. Perhaps the pandemic compelled music lovers to take a break from Spotify playlists and instead sit back and enjoy the joys of old-school vinyl records. At India's first craft beer and vinyl bar opened in the beating heart of Bangalore's Magrath Road, experience vinyl records, craft brews and more.
Record Room Unites Love For Vinyl Records & Craft Beer
Record Room is a space that unites the love for vinyl records and craft beer. The perfect space for vinyl connoisseurs to listen to their favourite records uninterrupted and welcoming home for first-time listeners, Record Room has something for every music lover. Featuring over 200 vinyl across genres from rock, blues, jazz, pop and funk, the music collection is as good as its brews. The interiors are beautifully designed by  George Attokaran, vinyl records lace the entire space, enough to remind you that it's high time you pick your favourite record and head to the DJ console to tune in to the world of analogue.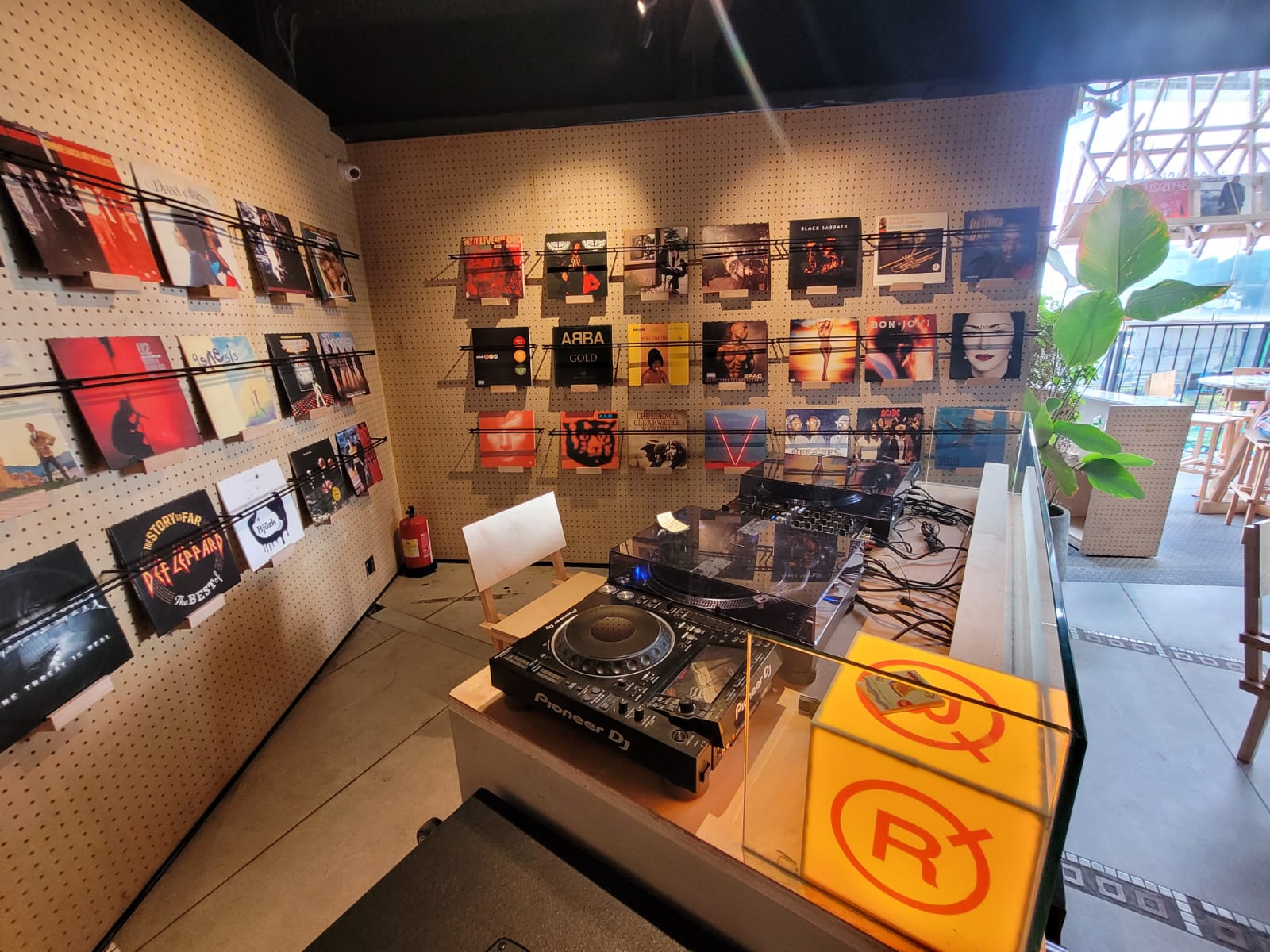 Also Read: 5 Popular International Tourist Destinations You Can Fly Directly From Bangalore
Over 200 Vinyl Records & Limited Edited Beatles Turntable
There's a welcoming breeziness about the place. The birchwood furniture is light and terrazzo table-tops are casual. The ambience is unassuming and relaxed, piquing your curiosity in just the right places. It's almost like you're walking, exploring and dining at a music record store, wondering which record you'd want to listen to. Record Room's most priced possession is the limited edition white turntable dedicated to White Album by the Beatles, and it's one among the only 500 found in the world. Andrew Sabu- singer, and songwriter manages Record Room's programming. So, you can feel free to approach Andrew to give you a crash course on vinyl and steer you through the musical world.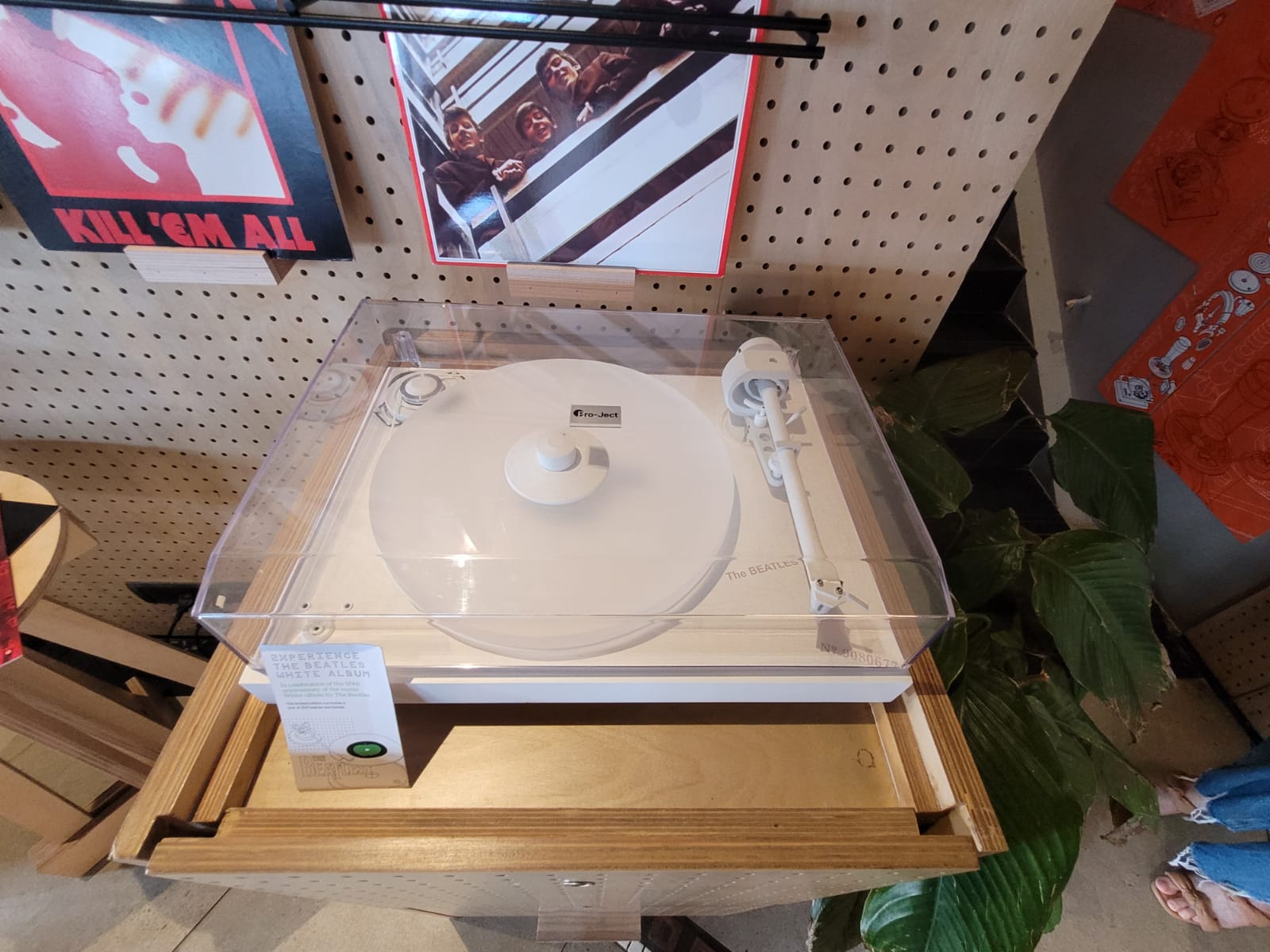 Also Read: Bangalore Airport Unveils Ultra Posh Lounge With Bar, Buffet, Spa & Movie Screening 
Brews For The Blues
Whether you tap your feet to ABBA's Dancing Queen, headbang to Highway to Hell or groove to a Pink Floyd album, there's a range of craft brews under one rooftop for the blues. Record Room serves several brands of craft beer just like a range of genres all under one roof. Whether it's Bangalore favourites like Geist and Toit, craft beer lovers are in for treat. You will come for the music, but you'll certainly stay for the drinks, especially the cocktails. Trademark gin cocktails, wines and a selection of classic cocktails will invite you in. Record Room harmonises not just Bangalore's beer culture but also coffee culture, with their handmade artisanal roasts. So, coffee, beer, cocktails and more. What more do you want right? 
View this post on Instagram
Also Read: 5 Restaurants In Bangalore That Offer Michelin Star Experiences
Food That Perfectly Complements Brews
Tying the entire dining experience together is an exquisite lineup of global dishes with a desi spin. The menu is especially curated to complement the craft brews. Pulled Tandoori Chicken & Potato Mille Feullie is smoky spiced diced chicken on a bed of buttery potato mille-feuille is a lovely bar-bite for carnivores. Vegetarians can sample the Garlic Bread with Roast Shitake and the hearty Lebanese Platter that comes with couscous, falafel, babaganoush and hummus. Well, the cherry on the cake would have to be the Coffee Panna Cotta which is an ode to Bangalore's coffee culture. The panna cotta has a bitter-sweet string coffee flavour that pairs perfectly with the indulgent espresso sauce, like a match made in heaven. 
Also Read: 5 Restaurants In Bangalore That Offer Michelin Star Experiences
Record Room is one of Bangalore's new resto-bars. But what makes it stand apart is it's ardent love for vinyl records and brews-beer or coffee. Visit Record Room, if you want to experience a the joys of little things, the joy of listening to records, the joy of sipping a hot or cold brew as you watch the world go by.