The buzz is all over the place and there's no escape! Expo 2020 Dubai is most talked about event across the world and Curly Tales UAE dropped by to get a glimpse of all that's happening. And, the best part- during our tour, we spotted the Dubai leader himself!!!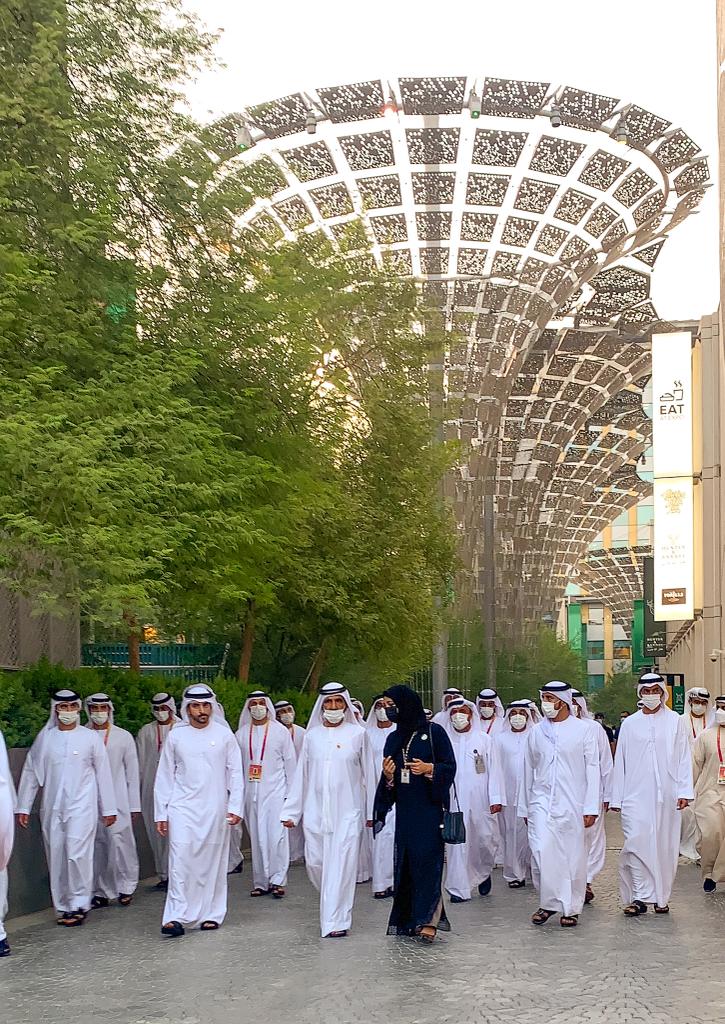 His Highness Sheikh Mohammed bin Rashid Al Maktoum, Vice President and Prime Minister of the UAE and Ruler of Dubai, was spotted at the Expo 2020 and we couldn't be more delighted. Seen alongside was his Dubai's Crown prince HH Sheikh Hamdan.
HH on Sunday toured the Vision Pavilion at Expo 2020 Dubai. The pavilion celebrates Sheikh Mohammed's book 'My Story' that narrates his life through 50 stories. The book highlights HH's vision of transforming Dubai into a modern metropolis. The book was published to celebrate his 50 years in public service, which began with his appointment as Dubai's Minister of Defence in 1968.
View this post on Instagram
"Today, I toured the Vision Pavilion, whose idea is based on My Story book, which includes 50 stories about my life, childhood memories, Dubai's story, my story with horses. I saw them displayed in a creative way… Thank you, creative minds," Sheikh Mohammed said.