Any Kashmir trip is incomplete without a visit to Asia's most extensive tulip gardens. The beautiful gardens attract tourists every year in April, but Srinagar is planning a grand tulip show in the year 2021. The organisers wish to plant 1.5 million tulip bulbs of 62 varieties during the show in the garden. We cannot wait for the Tulip Festival to take our breath away.
Also read: Dubai's Miracle Garden Boasting 150 Million Flowers To Reopen In November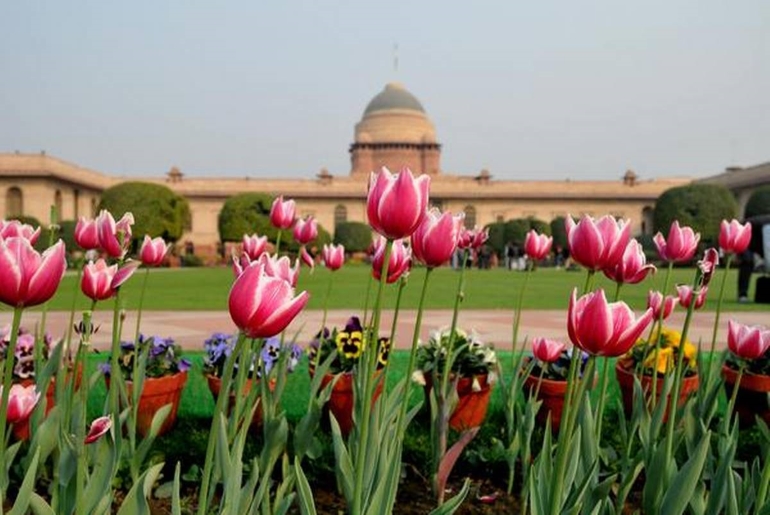 5.3 Lakh Tulip Bulbs Planted
According to reports, the organisers are planning to import 5.3 lakh tulip bulbs and plant 20000 daffodils and 60000 hyacinths in the garden. Earlier this year, the Indira Gandhi Memorial Tulip Garden in Srinagar, was in full bloom with more than 1.3 million Tulip bulbs. However, in the wake of the global pandemic and subsequent nation-wide lockdown, the garden saw no visitors this year. 8 Lakh Tulips Cut Down In Japan To Prevent People Going Out During Lockdown.
Organisers Are Looking Forward To 2021 Flower Show
The pandemic did not dampen the spirits of the organisers. They are enthusiastic about the 2021 flower show and are all geared up for the same. The maintenance, commercial floriculture and development of the heritage and theme gardens were brought to the forefront in a recently held meeting. Dutch Farmers Are Writing Heartwarming Messages Of Hope In Their Blooming Tulip Fields.
We told you earlier that the six Mughal gardens are now included in UNESCO's tentative list of heritage sites. Therefore, the Archives and Archaeology department has started work in priority.