The Tata LitFest is back with its seventh edition in Mumbai. Starting today, you will see a special tribute being paid to poets and writers.
Tata LitFest
A festival where in literature and books are in the limelight attracting 130 celebrated writers and intellectuals across 30 countries to connect with. Generally speaking, a treasure trove for literature lovers like me! The festival is also a platform to recognize and honour the deserving authors.
In addition to the Lifetime Achievement and Poet Laureate awards, they have introduced three new awards – Big Little Book Awards for authors, Sultan Padamsee Award for playwriting and Illustrator in the literature for children category.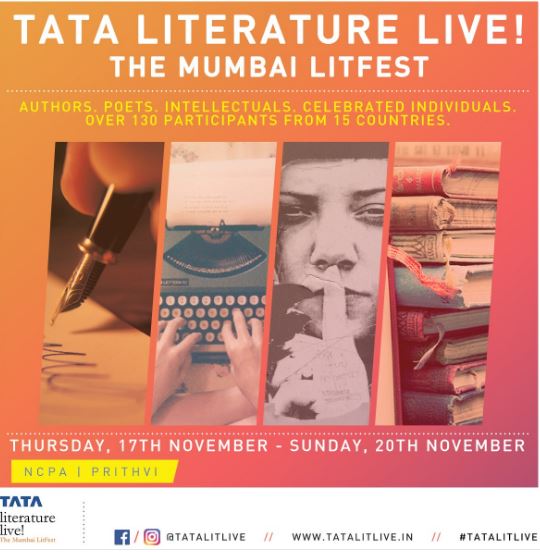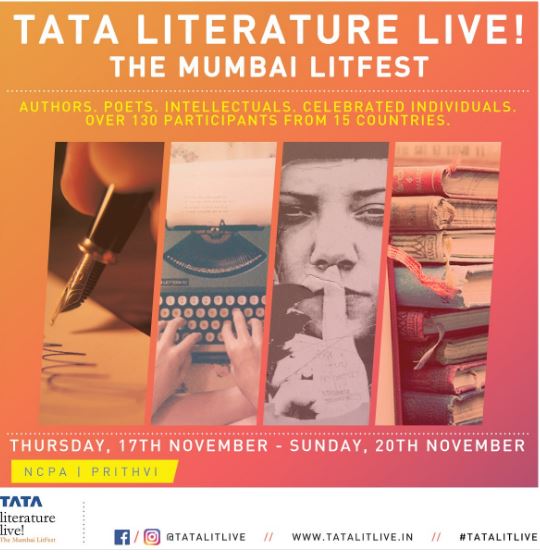 Don't Miss This!
Prominent & celebrated speaker Mr. Shashi Tharoor will launch his latest book An Era of Darkness: The British Empire in India, after the opening ceremony. Catch Chasing the Curry, Colleen Taylor Sen, Vir Sanghvi, and Antoine Lewis in Little Theatre.
Adding to the charm of the festivities there will be lyricist & poet Gulzar Sahab who will also be honoured with the much-deserved Poet Laureate award. Indian film director & producer Karan Johar is going to add the Bollywood spice to the event. Award Ceremony on 20th November.
Attend This
I strongly recommend John Zubrzycki's workshop on writing Biographies. Photography aficionados can register themselves for Sandor Jazberenyi's session on photojournalism. Horror fiction would be an adventurous session by Darryl Jones.
Moreover, keep your children busy at the multi-lingual poetry workshop Worlds within Words by Adrian Grima, Sampurna Chattarji and Yolanda Castan. Let your child's artist come out by attending a workshop on illustration of stories called 'How to draw everything' by Gillian Johnson.
Book Your Dates!
The event will continue till 20th November. As a matter of fact, these events will be happening simultaneously at NCPA and Prithvi Theatre, so you can go to any of these convenient venues and attend your favourite writer's event.
When: Thursday, Nov 17 to Sunday, Nov 20
Where: NCPA and Prithvi Theater, Mumbai
So, are you going to join me in this celebration? Do let me know in the comments!