Do you love pani-puri and also claim to have an unlimited pani-puri appetite? Then prove it by participating in Dubai's biggest pani-puri eating competition at Bol Gappa. The Bollywood inspired Indian fusion food restaurant in Karama is bringing all the Indian Expats in Dubai together for a fun Pani Puri championship. So, how many Gol Gappas can you gulp down in a minute?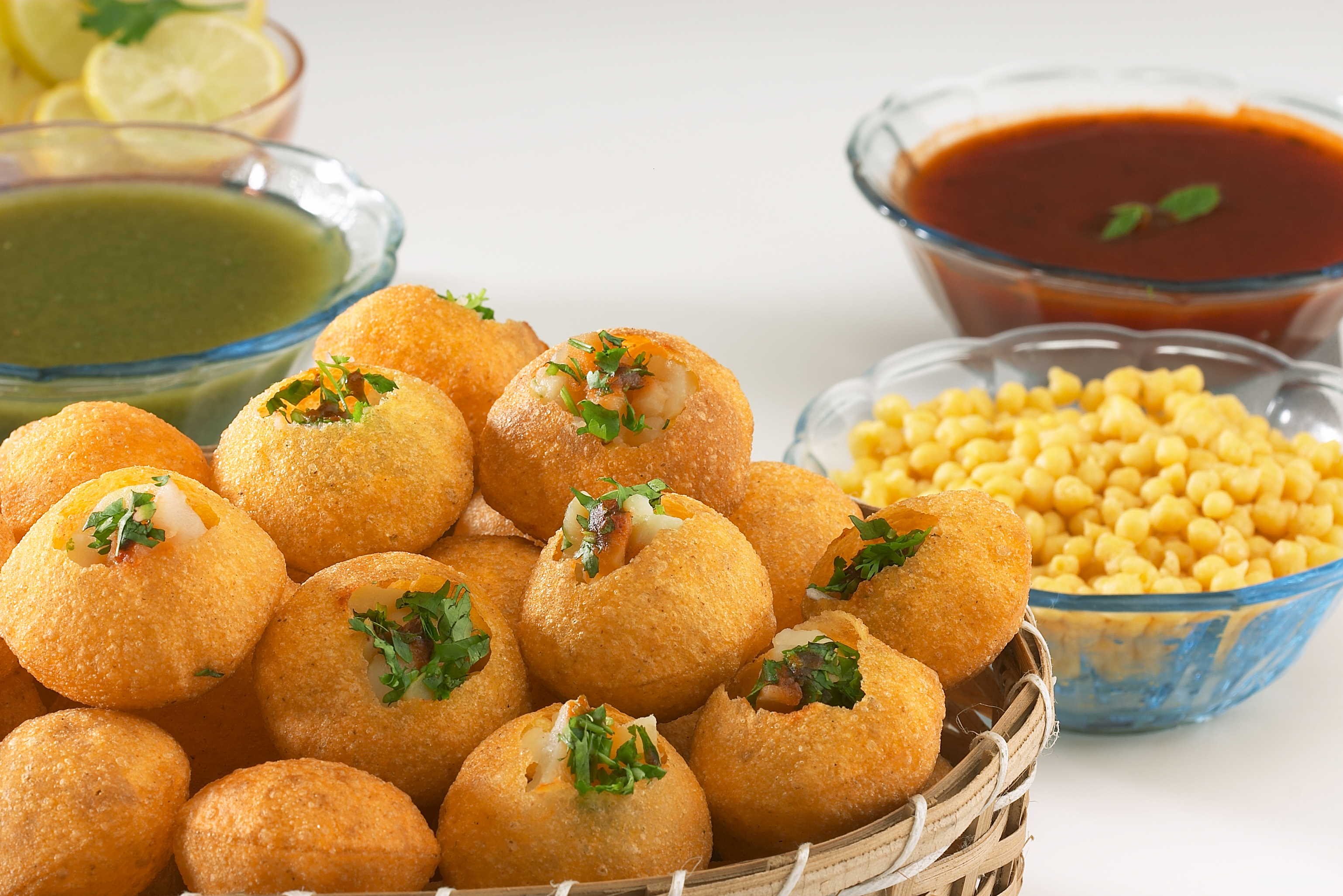 Are You Ready To Stuff Your Face?
Gol gappa (also known as pani puri) is a popular bite-size chaat consisting of a hollow, crispy-fried puffed ball that is filled with potato, and flavoured water, usually tamarind or mint, and popped into one's mouth whole. And now, there's a fun competition to test your love for this humble street food.
Bol Gappa, the Bollywood-inspired restaurant in Karama is hosting a Republic Day Special competition- "Bol Gappa Pe Gol Gappa". Register and gulp down as many Gol Gappas as you can in one minute. Those interested can simply walk in all day to the restaurant. All you need to do is pay AED 15 at the counter and participate in the fun competition. The restaurant will keep track of the number of gol gappas eaten by you in one minute.
The winner will be announced the next day and presented with a F&B voucher. In addition, all participants will get a 15% discount on the total bill. Some of the most tempting bites from the menu include Mexican Bhel, Chicken Khurana, Palak Dhikhlaja Chat, Carrot Halwa Springs Rolls and more. So this Republic Day, round up all Gol Gappa fans and head to Bol Gappa to find out who's the real champion of all.
Also read: 10 Best Pav Bhaji Places In Dubai For 2020
Details
Location: Wasl Opal Building, F&B Unit 2, Umm Hurair Road
Date: 26 January, 2021, All Day
Contact Details: +97143355144, 050 355 2407
If you're looking for the best pani puris in Dubai, head to Rangoli! This chain of eateries is known for its Pani Puris. Famously selling over 100 plates of Pani Puris daily, they also have a variety of Gujarati snacks and chaats for the customers. While there Paani Puri is known to be one of the tangiest and spiciest one in Dubai, there other chaats like Sev Puri and Dahi Puri have its fans too.
On another note Chaat Bazaar is yet another place all you chaat lovers must visit. This is not your quintessential chaat place. They bring the best of the famous chaat dishes complemented by incredibly well-crafted fusions. This chaat place microcosms Dubai's evolution of the traditional culture of Dubai with International flavors like Italy & Mexico! Picture a Batata Vada Pizza (AED 25) or even Pav Bhaji Cheese Tawa Pizza (AED18). No? We thought so. Well, there is so much more delicacies with an International twist here.