The Glasshouse on the Ganges is filled with adventurous activities such as cliff jumping, river rafting; making it perfect for a weekend getaway. Amidst natural beauty, The Glasshouse On The Ganges is located alongside the holy Ganga river. This is a perfect place to visit for those who are looking to relax a few days in the arms of nature and unwind from the busy city life. It is a magical natural spot which comprises of a garden of tropical plants and a private sand beach.
Also read: This Spa Resort In Rishikesh Offers A Gorgeous Infinity Pool Overlooking The Ganga
Stay In Riverside Tents Or Rooms With Private Terrace
For your accommodation, you can choose from an array of cozy rooms ranging from rooms with beautiful private terrace which overlooks the river Ganga to riverside tents which are an utter divine to stay in. The tents are equipped with a double sized bed, air conditioners, heaters, mini fridge and a bathroom with a shower. These tents are highly recommended for travellers seeking experience over just luxury. Foreigners Made To Write 'Sorry' 500 times By Police For Violating Lockdown In Rishikesh.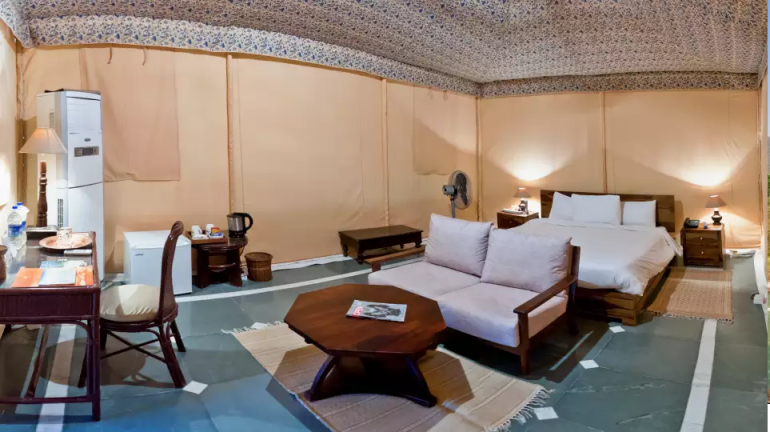 Indulge In Adventurous Sports
The hotel has taken efforts to preserve the natural beauty of the surrounding, thus allowing you to breathe in the fresh air, climb rocks, go trekking, and wake up early to experience the beautiful morning Arti at the Parmarth Niketan temple nearby. The Glasshouse on the Ganges also offers some adventure sports for all the adrenaline junkies out there. You can indulge in river rafting, cliff jumping and etc. All these are group activities so you can call out all your friends to join in.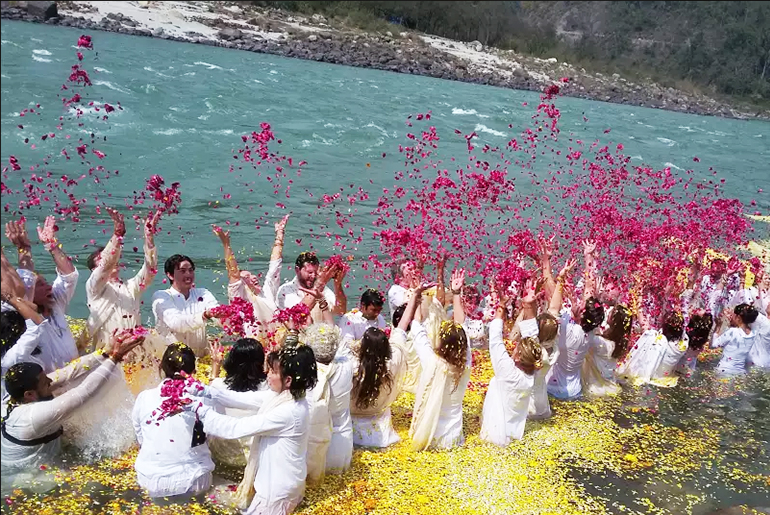 Pamper With A Spa
In the heart of Uttarakhand next to the Ganges sits the Amrit Kashi Spa which mirrors the aesthetic of timeless charm. Here you're spoilt from head to toe with the face and body spa treatments. The hotel is located 41.4 kms from the Jolly Grant Airport and 24 kms from Rishikesh Railway Station. Missed Ayurvedic Massage? Kerala Reopens Its Spas & Resorts Amid COVID-19 Surge.
Address: The Glasshouse on The Ganges – 21st Century, Rishikesh, 23rd Milestone, Rishikesh-Badrinath Road, Village & P.O. Gular-Dogi, District Tehri Garhwal 249 303, Uttarakhand
Contact No: +91 94 1207 6420, +91 99 1719 1115
Tariff:  Average of ₹12,000/cottage room
Book Here