Just imagine trekking through the most dangerous trail in India, that too on thin ice! It's spine-chilling, right? As an adventure sport, trekking has a lot of risks involved. No doubt it's well-guarded and supervised, but in trekking, you are your own savior. But for adventurers, risks have their own thrills. So here we have a trek that's gonna challenge you in the most extreme ways. Get ready to know more about the Chadar trek and spend days walking over a frozen river in Ladakh.
Worst Enemies In Chadar Trek; Acute Mountain Sickness And Unforgiving Weather Conditions
Chadar will leave you speechless with its jaw-dropping beauty. That is one of the reasons why trekkers get tempted by the most dangerous trekking trail in India. However, your adrenaline demands of walking on a frozen river for days might lead you to oversee the risks involved. The very gorgeous Chadar trek is also one of the most dangerous treks in the world. So better know what awaits you. And the first one is Acute Mountain Sickness. The trek starts at Leh, at an altitude of 11,400 ft and it's an understatement to call it an adventure. Chadar Trek is a threat to your life as a sudden change in altitude has a massive impact on our bodies. We recommend you visit Leh early and let your body acclimatize before the trek. After AMS, it's the unforgiving weather. Be prepared to face Avalanches and Snow blizzards on Chadar.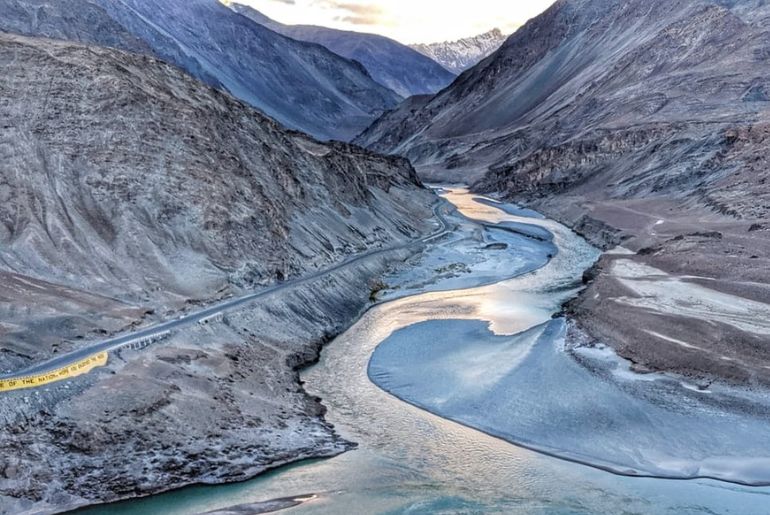 There Is Just No Way Of Knowing What Kind Of Terrain Lies Ahead The Dangerous Trekking Trail
The Chadar trek is going to take you through the frozen Zanskar River. This river is the only link between the outside world and the Zanskar village. And it's not easy walking on thin ice, trust us. One slipped foot, and you might just lose your life. Also, you do not know what lies ahead of the terrain of the most dangerous trekking trail in India. The ever-changing weather in Leh leads to lots of changes in the trail. A slight change in temperature might cause new Ice forms or lead to sudden ice breaks and you wouldn't even know. We recommend you move forward in smaller groups with a skilled leader ahead. Make sure your group and especially the leader, has carabiners, harnesses, slings, a throw bag, a sleeping bag, and most importantly a rope. But there's no guarantee you might not face a life-threatening episode even after all the safety measures. So plan accordingly. Chadar, the most trekking dangerous trail in India is a life-changing experience but is not meant for everyone!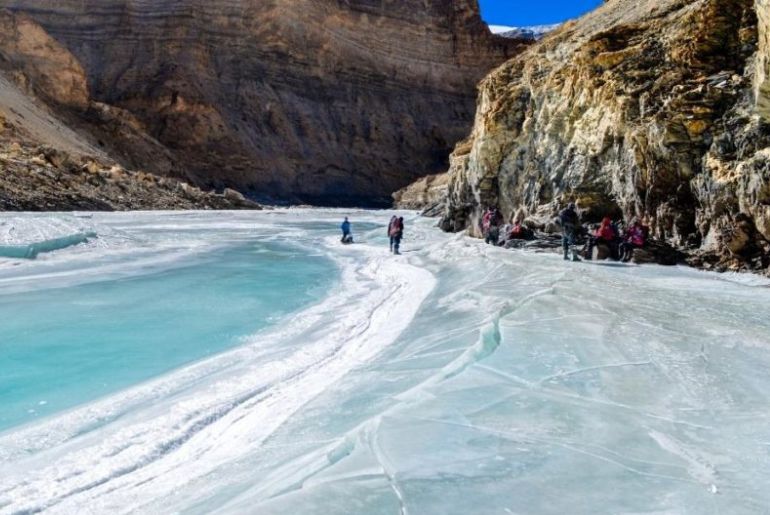 Also read: We Dare You To Visit Drass In Leh, The Coldest Inhabited Place In India
View this post on Instagram