If you are daring enough to embark on a spine-chilling adventure, add Drass to your bucket list. The valley is the coldest place in India and is set at an elevation of 10,761 feet (3,280m) above sea level in the Kargil district of Jammu and Kashmir. Drass is also the second coldest inhabited place in the world after Serbia with an average temperature as low as −23°C. A persistent harsh cold engulfs this frostbitten township and offers you an experience of a lifetime. But exploring the coldest valley in India can be dangerous. So we only recommend it to the ones who are healthy and have a knack for wild adventures.
Drass Freezes At Minus 27.2°C
Also known as 'The Gateway to Ladakh,' Drass recorded a temperature of minus 27.2°C in January 2022. But despite being numbingly frosty, the coldest valley is quite popular among tourists. It attracts plenty of travellers every year, mostly hikers and trekkers. Snow-clad and rugged landscapes, dense valleys, mesmerizing ridges and fresh air, make the valley a perfect vacay destination as well. According to history, the Dardic and Balti communities have inhabited this frosty land for years and even have survived its extreme cold. At present, a mere population of 1,201 is what the coldest valley is all left with. But in spite of everything, Drass is still magical. Also here's a tip. The place is small so it's best to explore on foot.
Also read: Jammu & Kashmir's Water Bodies Freeze Like Winter Wonderland As The Coldest Period; Chilai Kalan Begins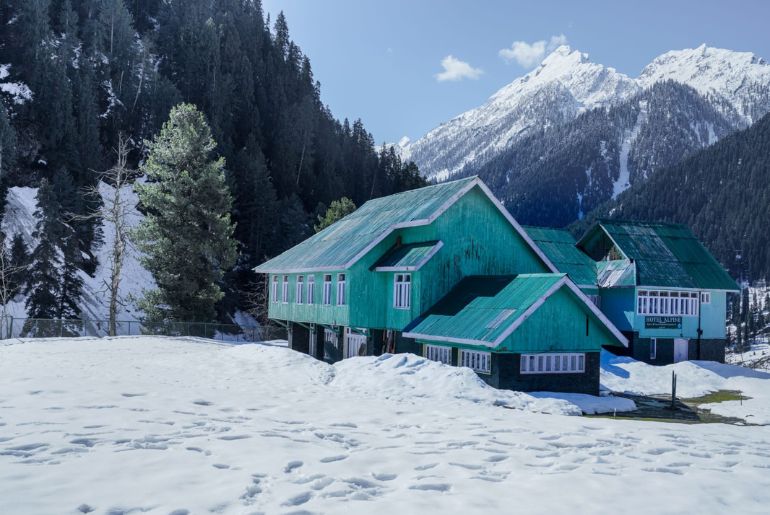 Zoji La Pass, Highest And Most Dangerous Pass In Drass
Zoji La Pass is set at an altitude of 10,764 feet (3,280m) above sea level. Its foot serves as the starting point of the valley. Being one of the highest and most dangerous passes in the country, Zoji La Pass is one of the main attractions of the valley. The pass lies amidst a blanket of snow-clad peaks and dense jungles. The pass freezes completely during wintertime (mid-October to early May) and hence remains closed. However it is interesting to note that the extreme cold spell of the valley has no effect on its inhabitants. It is mind boggling that even in extreme weather conditions they traverse the dangerous Zoji La Pass to carry out their trading works. Travelling to Drass is quite dangerous for the outsiders. So be cautious and do not catch a cold!
Also read: 5 Coldest Places In India You Can Escape To Right Now To Beat The Heat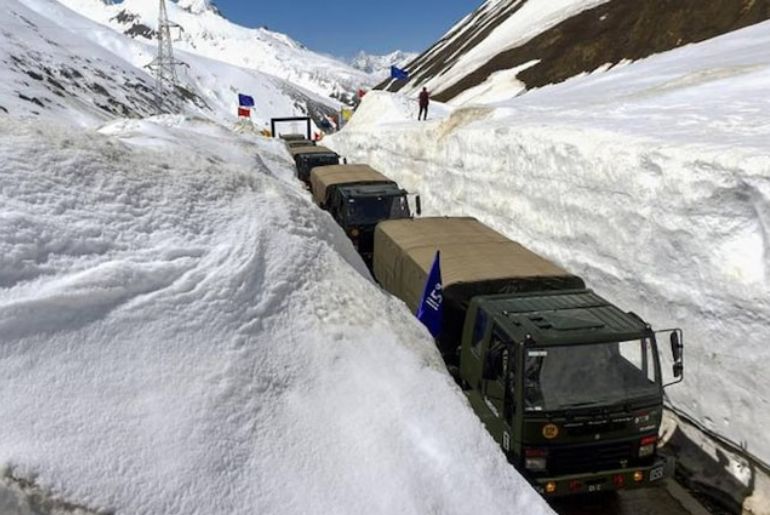 View this post on Instagram