Get ready for Red Bull Jump & Freeze, the coolest event summer has ever seen! Join the fun and get into fun costumes and out-of-this-world vehicles as you slide down the snowy slopes of Ski Dubai, straight into a freezing pool of water. Think you can handle this? Read on to know more!
Also read: Ski Dubai Named 'World's Best Indoor Ski Resort' For 5Th Consecutive Year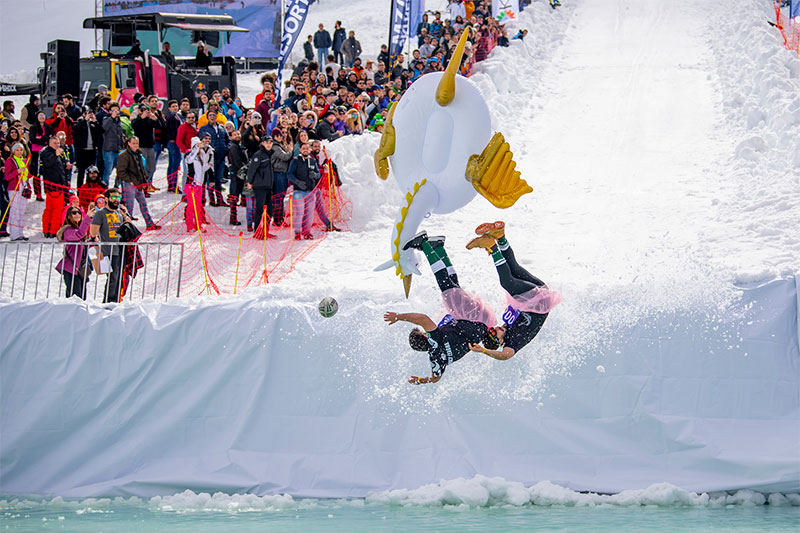 Slide Down The Slope In Fun Costumes & Win Big
Contestants can take part in teams of 2 or 3. Firstly, all participants will be asked to submit a sketch of their costume and vehicle. Only 20 teams will be selected from the entries, but it all depends on how creative you get. The vehicles specs should not exceed 2.5M in length, 1M in width and 40 Kilograms in weight.
There's no first-come-first-serve basis, so make sure you lets your creative juices flow over. All entries must be submitted before the 28 June and all participants must be above 16 years of age. All participants must have also taken both doses of the COVID19 vaccine. The top 20 teams will be announced on the website on Tuesday, June 29.
Selected participants can then head to Ski Dubai on 9 July for the Red Bull Jump & Freeze 2021. You will need to be ready with your costumes and/or vehicles, perform your dance and slide down the slope through onto the kicker and into the freezing water. Teams will be judged on costumes/vehicles, crowd cheering and, jump at the live event at Ski Dubai. A panel of judges will pick three winners depending on the costume creativity and overall performances.
Winning teams will be rewarded with a whole lot of fun prizes including luxury hotel stays, free passes to Dubai's most-loved attractions like Ski Dubai; Dreamscape, movie tickets to VOX Cinemas, branded sports apparel and accessories and more. Excited much? Click here to register. 
Also read: You Can Soon Cycle, Do Yoga, & Play Volley Ball On Ski Dubai's Icy Slopes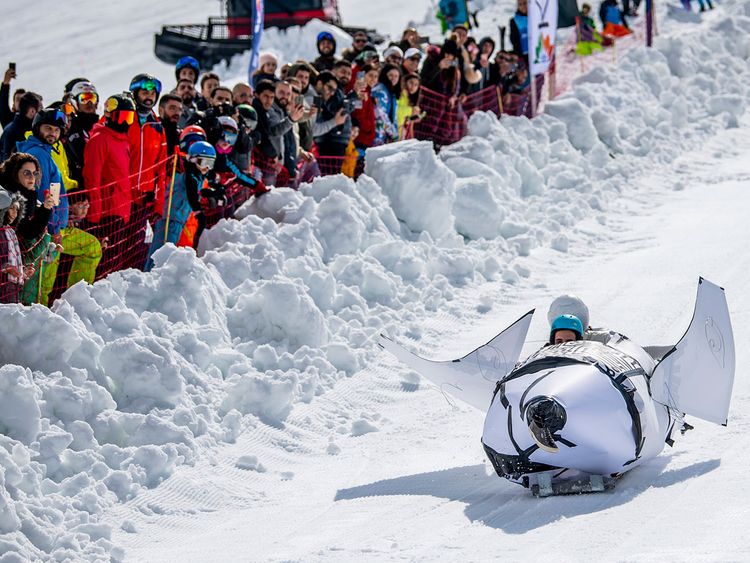 Also read: The World's Longest Indoor Ski Slope Is Coming To Dubai
Deets
Where: Ski Dubai, Mall of the Emirates
When: July 9, entries close on 28 June
Contact: (600) 599 905