Dubai Museum is the main museum giving a glimpse into the historical Dubai. Located in the 18th century Al Fahidi Fort, there is a lot to be explored in this museum depicting the traditional life of the Emiratis. Here is a list of 9 things you must do at the Dubai Museum:
1. Explore The Courtyard
The Fahidi Fort's courtyard to Dubai Museum houses ancient dhows used for pearling. Additionally, you can also view the well and a Barasti House that has been recreated. The courtyard truly recreates the historical Dubai.
Read: Check Out Dubai's Coffee Museum 
2. Experience The Al Kalmah And Arish Houses
Situated in the courtyards are Al Kalmah houses- the primitive homes for the inhabitants of the Gulf Coast made out of the palm tree branches. It's light building allows cool air to breeze through in the summers. Moreover, you can also witness the Al Arish summer houses to see where the Arabs escaped to during summers.
3. Window Shop In The Ancient Souks' Dioramas
From the Carpenters at work to Spice shops from the historical era, the Dubai Museum recreates the souks with its life-size dioramas. Also, look out for Arab dioramas leisure out with sheeshas in the souk too!
Read: Get spooked at Dubai's Museum Of Illusions
4. Escape To The Oasis
The Oasis area recreates the deserts giving out information of the camels and falconry- the vital friends of the desert inhabitants. But what catches our eye is the date palm trees recreated realistically. We know you are going to love this one!
5. See The Bedouin Craft
Get greeted by life-size decked up Beduin models when you walk in. Also, read up on the readouts giving an insight into the Bedouin lifestyle with their handicrafts on display too!
Read: Get a Glimpse of Dubai's Rich Heritage at Shindagha Museum
6. Explore The Marine Life Of Dubai
You can get to know the marine life of Dubai's coastal lines here. Also, don't forget to check out the pearls and fishes on display to grasp what the oceans are about!
7. Discover The Archaeological Artefacts
Take a walk around the archaeological finds ranging from knives to pots. You can also witness and read about Al Qusais Tombs and Umm Suqeim Mound here.
Also Read: Experience Historic Dubai at Al Fahidi Street 
8. Get To Know The Islamic Era Closer
The final hall is a massive collection of all the finds from the historical era of UAE. From the excavation scene at Jumeirah's finds to the Umayyad site's finding. There is a lot to be discovered at the Dubai Museum.
9. Pick A Souvenir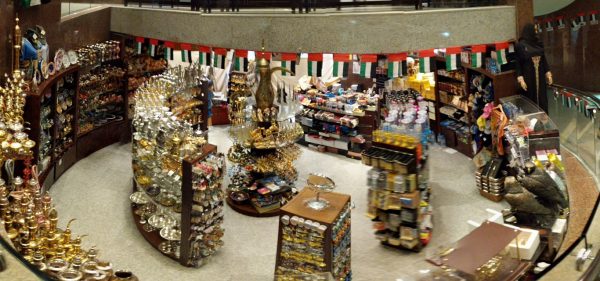 Do not forget to pick out souvenirs from the gift shop before you head out from Dubai Museum. Because you would definitely like to reminisce what you have just experienced!
Read: Check Out These Five Places to get Cheap Souvenirs
Also Read: Check Out These Historical Places in UAE