Planning a day out in Versova? We've got everything for you. Versova has exciting cafes, drinking spots, and it has the cleanest beach in Mumbai. Here are 5 things you can do in Versova –
1. Saturday Nights At Versova Social
Looking for the perfect Saturday night place in Versova? Versova Social is the place to be! With an outdoor and indoor ambiance, this place is perfect place to catch some drinks or even have a night of partying. Spread across 3 floors, if you're planning a special date for bae, you can even book a reservation at their rooftop dining area. Enjoy the sun going down as you romanticize it up a bit with your SO.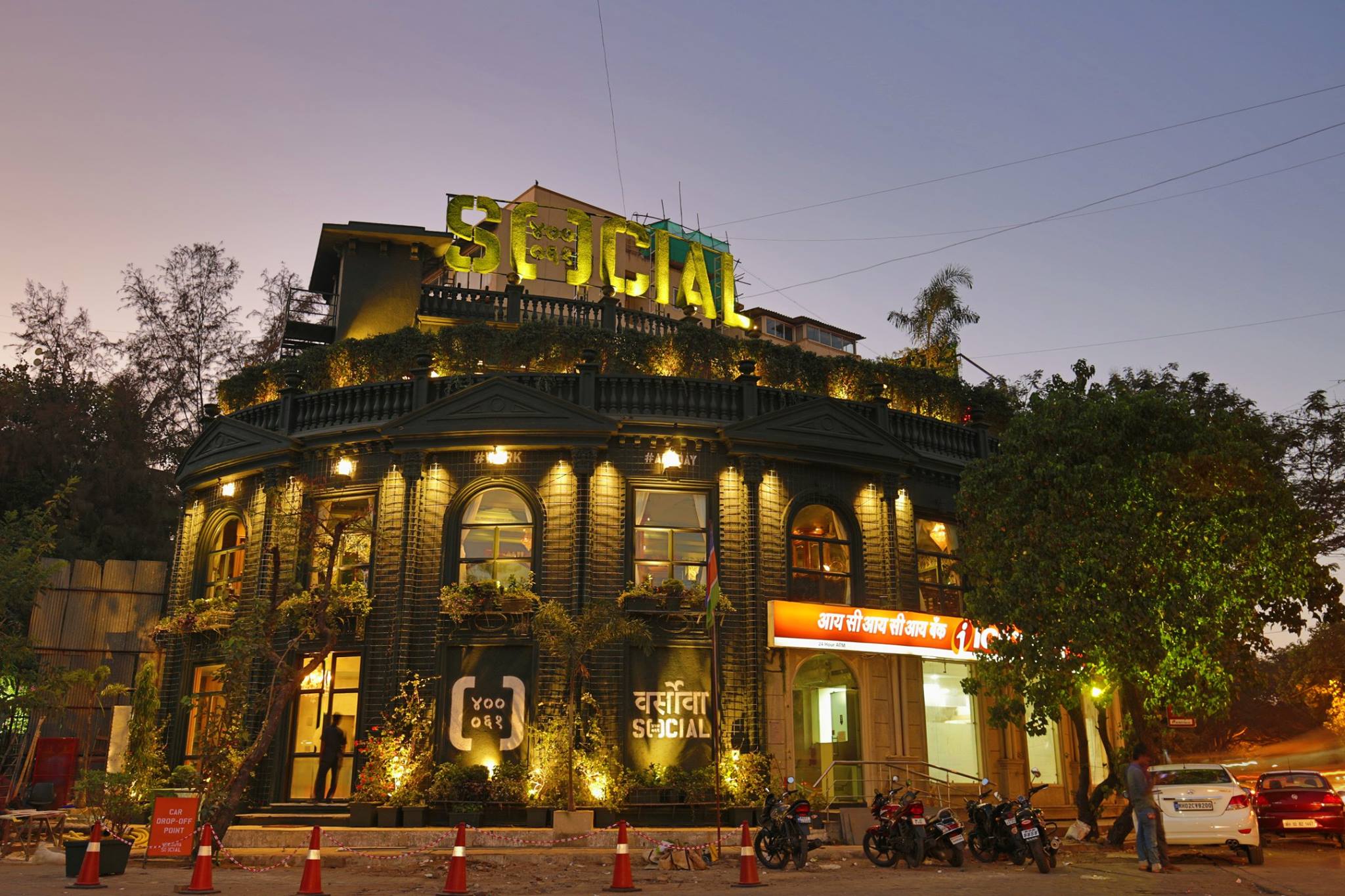 Address: Plot No B, CTS No. 1311/2, Savitribai Jyotiba Phule Rd, Juhu Versova Link Road, Andheri West, Mumbai, Maharashtra 400061
Phone: 075063 94247
2. Butter Chicken Pav At Pack-A-Pav
Pack-A-Pav, a tiny joint in the suburbs of Mumbai offers an impressive lot of non-veg and veg favorites, the standout being The Butter Chicken Pav. This yogurt-and-spice-marinated chicken dressed in a velvety red bath comprising butter, onions, ginger and tomatoes, scented with garam masala dressed in a pav priced at ₹130 is a must try on the menu.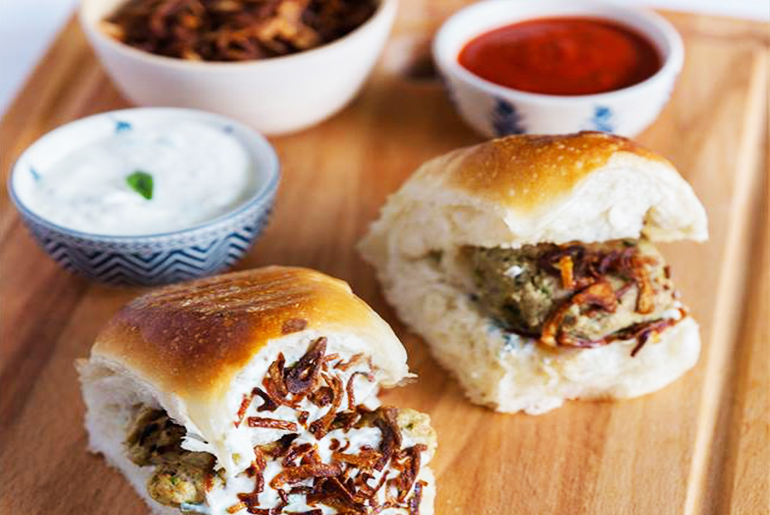 Address: Shop 3, Meera Apartment, Versova Link Road, Opposite Versova Social
Costs: ₹500 for two people
Timings: 12 PM to 12 AM
3. Cat Cafe Studio
India's very first cafe devoted to all cat lovers and enthusiasts. Opened up in 2015, this cafe is home to nearly 30-40 cats and you can chill in their company for hours at a time. Founded and funded by Zcyphher – An Independent Creative Agency, this little cafe is perfect for cat lovers!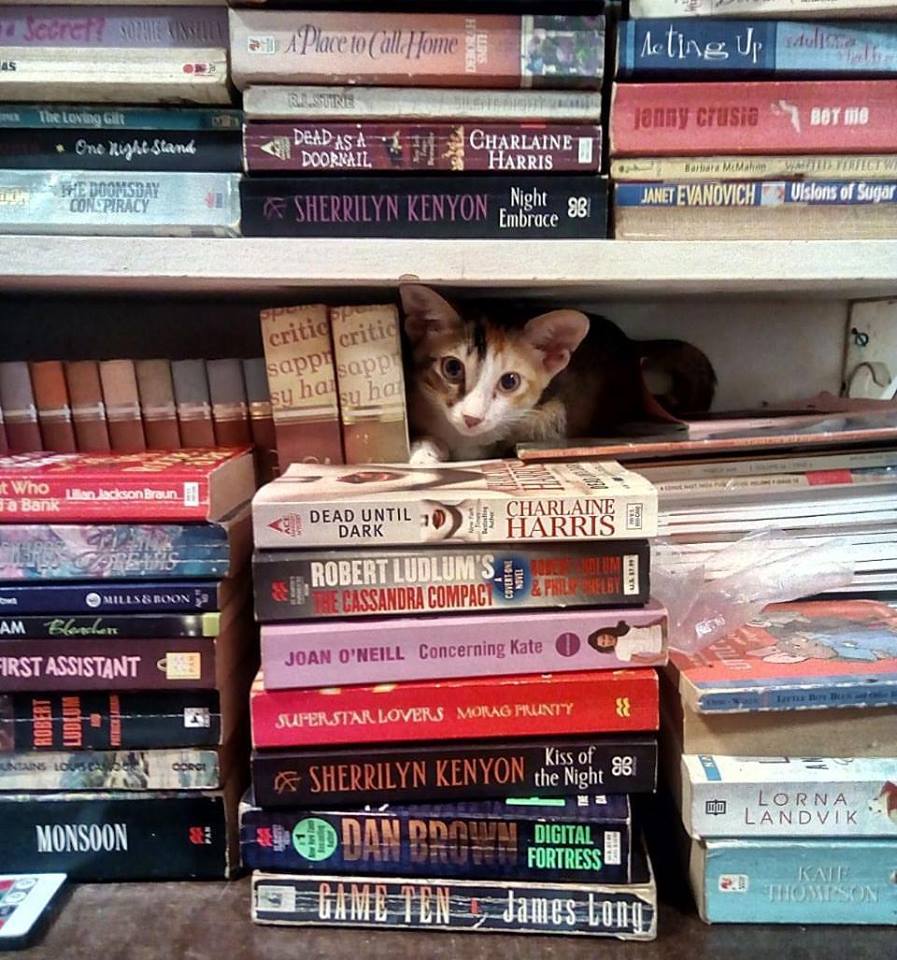 The cats at the Cat Cafe Studio (CCS) are rescued and nurtured back to health before they are put up for adoption at the CCS. Yes, you can even adopt the little felines from there. Obviously, the cafe personnel will be assisting you through the adoption and after-care process of the cats so you don't have to worry. Plus, the adoption is absolutely free!
Address: 63, Harminder Singh Road, Aram Nagar Part 1, Aram Nagar, Versova, Andheri West, Mumbai, Maharashtra 400061
Phone: 022 6518 8883
Approx cost: ₹300 for two people
4. Versova Beach
Always wanted to take that exotic vacation for the beautiful beaches it's got? Our very own Versova beach is now worth staying back in Mumbai for that coveted beach vacay! After 85 weeks of cleaning up, the dirtiest beach of Mumbai has been transformed into one of the cleanest and most beautiful beaches the city has. Afroz Shah, a Mumbai-based lawyer who initiated the drive, managed to make it a mass initiative. It started off with just two people, and moved on to garnering over 500 Versova residents who took to beach-cleaning over the weekends.
t is said that over 5 million kilograms of waste has been collected over the weeks, with some areas of the beach having 5 feet of filth! Twiteratti took to numerous tweets and images of the new avatar of this Mumbai beach.
5. Basanti & Co
Who said North-Indian cuisine has to limit itself to the flavours of Punjab? Basanti & Co is exploring the North, but with different tastes. Awadh was definitely famous for its Nawabs and where you have Nawabs you know the food has to be top-notch. The Versova restaurant is giving Mumbai a chance to experience this royalty. There are no darbaars or Mahals, but the cuisine is the stuff of Royals. With an all-Awadhi menu, Basanti & Co is where you can get a taste of Lucknow.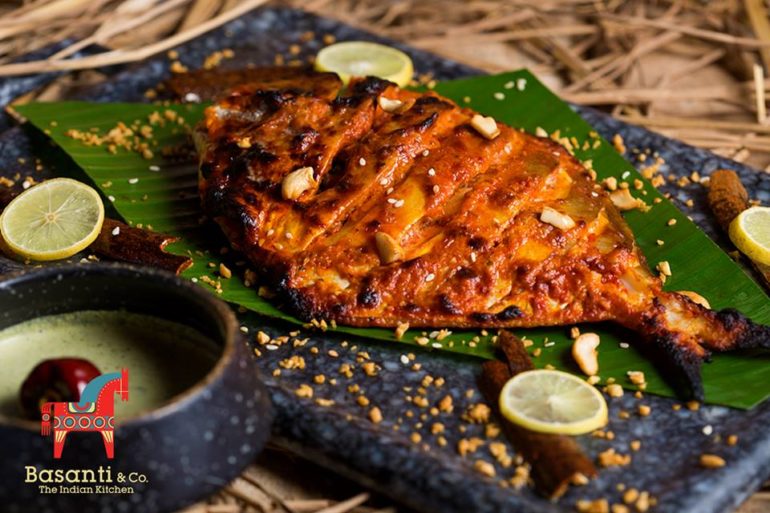 Address:  7/11, Meera Apartments, Juhu Versova Link Road, 7 Bungalows, Andheri West.
Approx Cost: ₹1,000 for two people