With the work from home being the new normal and the mundane, we all wish to escape from time, space, and work. But if travelling is not an option right now, you can always check in to Glenburn Penthouse in your City Of Joy, Kolkata. As soon as you step into the penthouse, you will be lost into the world of glamour and luxury.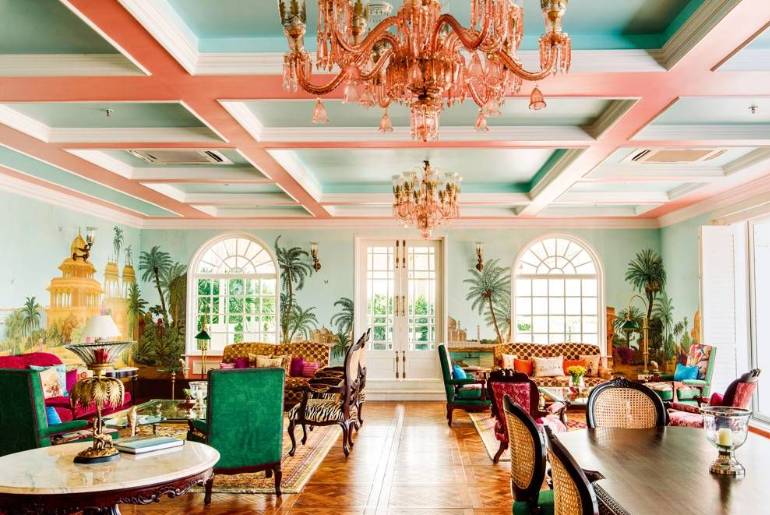 The Glenburn Penthouse Is In The Bustling Heart Of Kolkata
We told you about the beautiful Glenburn Tea Estate in Darjeeling, but if you cannot escape to the hills, head to the Glenburn Penthouse which sits right at the bustling heart of Kolkata. The Kanak Building's tepidly modern façade on Chowringhee may not please the eye, but remember not to judge a book by its cover. Once you climb the building's six floors, the seventh one will surely take you to seventh heaven.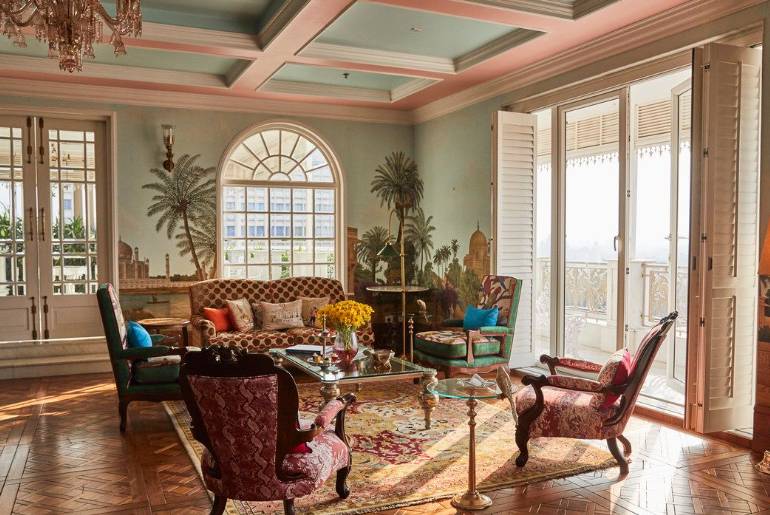 The Colonial Penthouse Will Make You Travel Back In Time
The rich, opulent and elegant penthouse will make you travel back in time to the rich colonial world. Spending a night in the majestic Versailles Castle might be a dream, but the parquet flooring, ornate marble inlay interiors, plaster of Paris mouldings and antique furniture will surely give you the feels of living in one. Kolkata Launches Boat Library In River Hoogly; Read Over 500 Books With A View.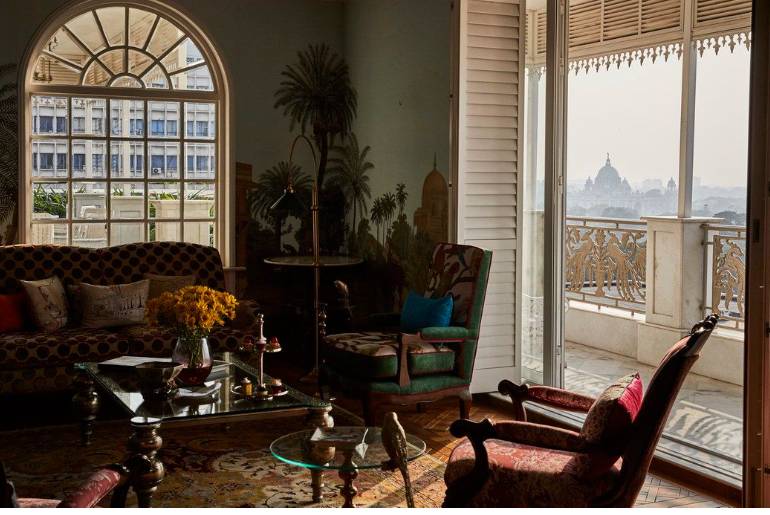 Opulent Rooms With Private Gardens And Hot Tub
The drawing room has a bespoke Mughal painting. The drawing then leads you to the charming tea verandah where you can sip your morning tea while gazing over to the panoramic view of the Victoria Memorial and the Maidan. Three rooms come with a Victoria Memorial view and the two rooms on the roof has a private garden and hot tub. We highly recommend booking the Grand Bengal suites.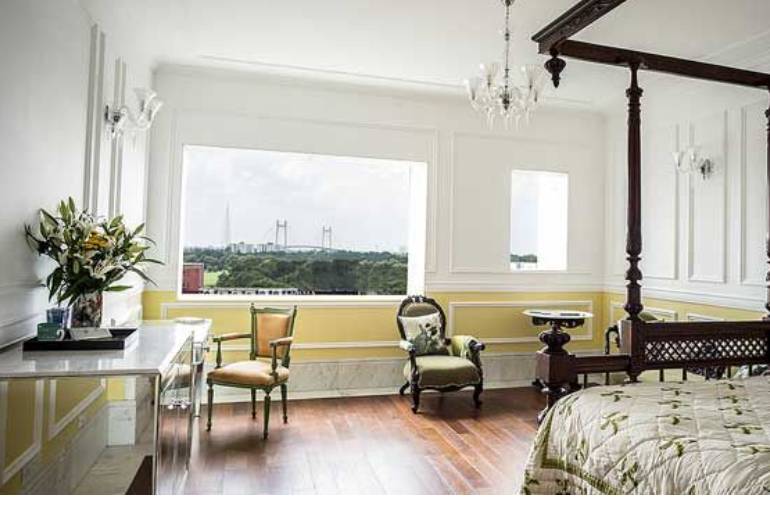 An Infinity Pool Overlooking Victoria Memorial
Get comfortable like a Maharaja on the poster beds in the clean, white colonial rooms. During the day, you can lounge in the infinity pool looking overlooking the majestic Victoria Memorial. If you are a reader, you can laze around in the library, but they can fix up your itinerary around the city if you like to explore. Here are 5 Historic Places To Find Authentic Rosogolla In Kolkata.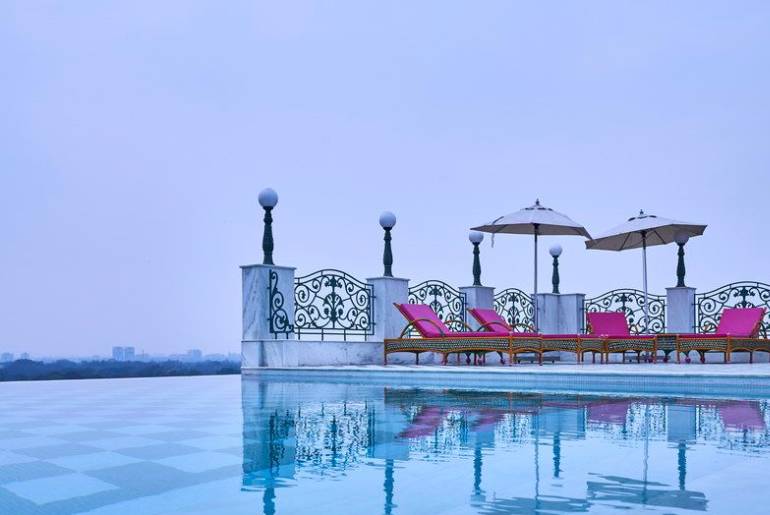 Living here can cost you quite a fortune, somewhere close to ₹20,000 but it will be all worth it.