Fine dining on land is okay but nothing can beat the fine dining experience on the water! Be it for a romantic date night or for your solo evening snacking, a floating restaurant is a perfect spot. Its panoramic scenery is enough to take away the day's tiredness. It's no secret that India is home to numerous such restaurants. And this time it's Odisha that has a new floating restaurant. Simple Bistro was inaugurated on July 3, 2022, on the Mahanadi River in Cuttack. So get ready to enjoy some yummy dishes and a scenic view with the vessel rocking to and fro in the water.
Explore Simple Bistro, A Floating Restaurant On The Mahanadi Waters
Floating restaurants usually go beyond the usual sailing and allow you to experience exceptional dining. With Simple Bistro in Cuttack, we are sure you will have the liberty to gorge on high-quality meat and fresh seafood. The Odisha Tourist Development Corporation is in charge of operating the floating restaurant. Simple Bistro has a seating capacity of 30 and will have its operating base at the Silver City Boat Club. So if you are in Odisha, soak in the Mahanadi River views while gorging on your favorite dishes here. Also, here's a tip. Simple Bistro will be all decked up with colorful LED lights at night. So now you know when's the best time to visit the floating restaurant. Oh wait, there's also suitable music that adds to the ambiance.
Also read: Puri Rath Yatra: Here's The Story Behind The Legendary Treat, Podo Pitha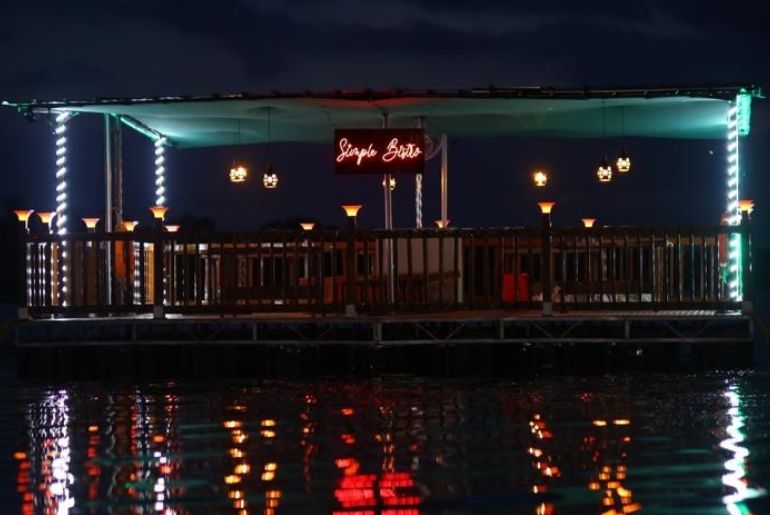 More About The Silver City Boat Club
Silver City Boat Club is a revamped boat club by Odisha Tourism through OTDC with an investment of approximately 2 Crore. The club basically promotes water-based recreation in the Mahanadi River. Before Silver Bistro, the 8-seater floating restaurant was set up on the premises of this club. Chief Minister Naveen Patnaik has been focusing on strengthening the tourism infrastructure in all parts of the state. Odisha has a huge potential for water sports and the state government's unique ideas to attract tourists are quite commendable!
Also read: This Floating Solar Power Plant Will Soon Illuminate Kerala's Hinterlands
View this post on Instagram