India is home to a beautiful Hindu festival known as the 'Ratha Jatra' or Rath Yatra. The festival celebrates Lord Jagannath and is held annually at Shri Kshetra Puri Dham in the state of Odisha. The Jagannath Puri Rath Yatra 2022 is all set to start on July 01, 2022, after a two-year pandemic break. While people can't seem to contain their excitement about the Jatra, most of the devotees look forward to the famous Podo Pitha stop at Mausi Maa Temple. Read on to know more about the legend behind Nandigosha's beloved treat, Podo Pitha.
The Legend Behind Nandigosha's Stop At Mausi Maa
There are many legends to the story of this famous Podo Pitha stop. An all-time popular oral legend involves Ramayana. Lord Ram promises Kaikey to visit her once a year to show he has no malice against her. And Lord Jagannath being an avatar of Vishnu, continues to keep the promise even today. This famous legend makes the Rath Yatra Podo pitha more special. And here's another interesting thing. Unlike the regular podo pitha, its preparation at Mausi Maa temple consists of whole wheat, chenna, sugar, ghee, and a melange of spices. Bishwanath Mishra, the chief servitor of the temple, supervises the whole process.
Also read: Jagannath Rath Yatra: A Guide For Those Visiting Puri's Festival The First Time
#RathYatra2022 : All three chariots of the Holy Trinity now parked in front of Simhadwar of Sri Jagannath Temple at Puri #Odisha @DianaSahu_TNIE @NewIndianXpress pic.twitter.com/Uk07m6B82q

— TNIE Odisha (@XpressOdisha) June 30, 2022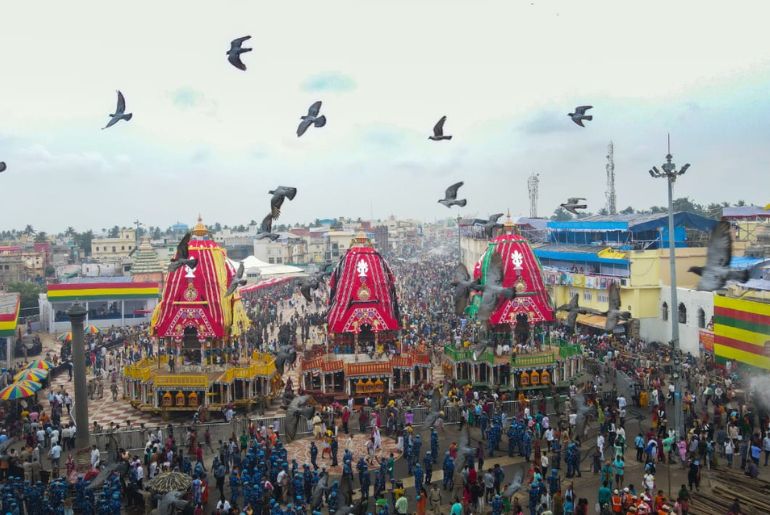 What Is Podo Pitha?
Podo pitha is basically a sweet rice cake. Anyone from Assam might be able to relate it to their similar Tekeli Pitha. The making process involves slowly baking fermented rice, black gram, grated coconut, and jaggery overnight. Also, don't worry if you find its crust slightly burnt. That's the way you should eat the sweet. The inside of the pitha is soft, white, and fluffy and it just melts in your mouth. Poda pithas are the main offerings to Lord Jagannath and his siblings at Mausi Maa Temple. That is why Nandigosh or the Rath makes a stop on its way back after the Rath Yatra.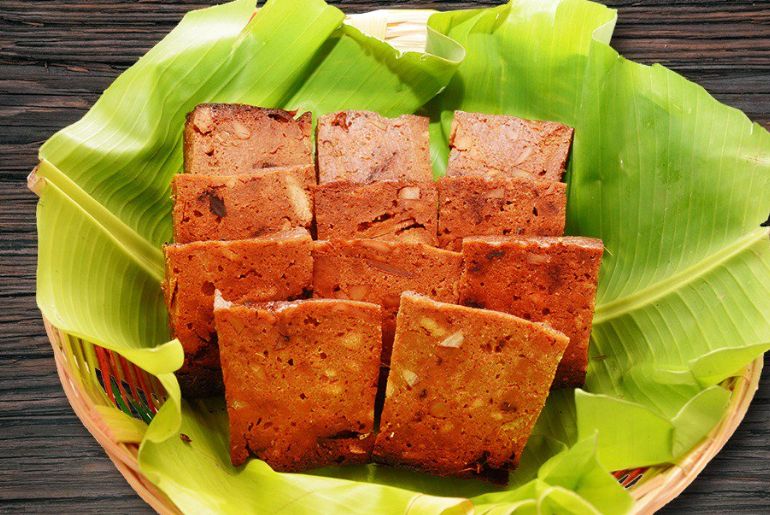 Also read: Discover The Charm Of Odisha's Buddhist Circuit Through Ancient Relics & Stunning Monasteries
View this post on Instagram