Are you confused about where and how to travel in regards to the coronavirus related regulations in each country? Then, here's a solution for you. The International Air Transport Association (IATA) has come up with a useful coronavirus travel regulations map. This interactive map reveals coronavirus regulations in every country. This gives you a rundown of immigration restrictions imposed by countries.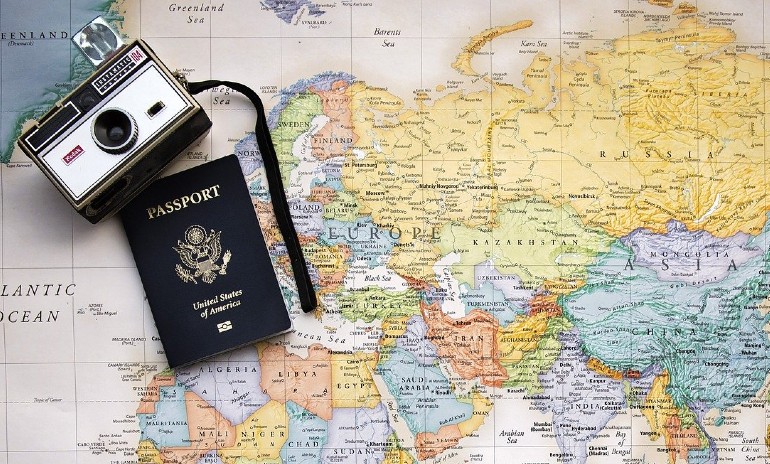 IATA's Map Reveals Coronavirus Travel Related Regulations In Every Country
IATA  has come out with an interactive map that reveals coronavirus regulations in every country. Timatic powers this map. This is the resource that airlines utilize for validating travel requirements for passengers. This interactive coronavirus travel-related regulations maps ensure high levels of accuracy.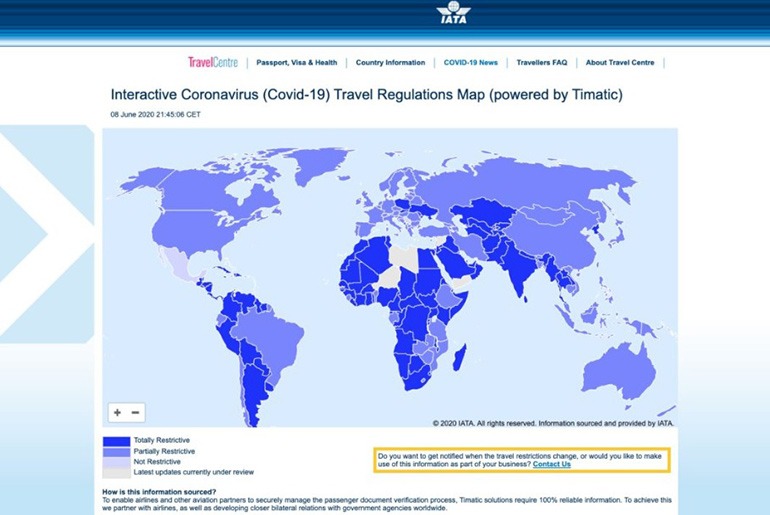 Also Read: Google Maps Will Now Tell You About Covid-19 Travel Related Restrictions
The Timatic resource is also developed based on partnerships with airlines and closer relations with  global government agencies. This IATA interactive map gives you the most up to date information about the coronavirus travel regulations in every country. But a disclaimer states that even though the information is constantly being updated; the IATA can't guarantee the accuracy due to the ever-evolving situation in countries.
Continuous Updation Of Map With The Most Accurate Data
Nevertheless, this continuously updated interactive travel regulations map produced by IATA is extremely user-friendly. You just have to click on a country, and a panel pops up. The latest regulations countries apply gets revealed. There were also speculations that travellers need to take COVID-19 vaccinations to travel to Schengen countries post lockdown. 
For instance, if you click on the outline of the UK, a message pops up. It states that passengers are subject to a 14-day self-isolation. It further adds that a Public Health Passenger Locator Form must be compulsorily presented to immigration upon arrival.
If you click on Australia a long list of regulations appears. This includes the restriction that Australia doesn't permit passengers to enter the country. But this doesn't apply to Australian nationals. It also doesn't apply to immediate family members of nationals of Australia. Nationals of New Zealand residing in Australia don't have to abide by these regulations.  But when its safe to travel again, a restaurant developed innovative strategies to maintain social distancing. 
Colour Codes Used To Identify The Stringency Of Travel Regulations Of Countries
In the IATA interactive map, each country gets colour coded to identity how strict its regulations are. Dark blue colour depicts 'totally restrictive' countries. Lighter blue shade shows  'partially restrictive' nations. Pale blue colour. represents 'not restrictive'  countries. And off white is used if the latest updates of the country are currently under review. Britain, Canada, Brazil, Australia and the USA currently list as 'partially restrictive' countries.
To check out this map click here 
IATA's interactive travel restrictive map received a thumbs up from Gilbert Ott. He is the founder of God Save The Points travel trips site. Ott states 'When it comes to keeping up with the changes, there's one tool, and pretty much only one tool you need to have the best information at the time. That's IATA's interactive travel restriction map. You'll instantly see what's required and if you're currently eligible to visit.' You can even use that map as a mean to charter out you domestic travel plans as India offers international level travel experiences.