You all must have heard of Onam if you have a Mallu or Keralite friend or colleague. India's southern state Kerala, celebrates an annual cultural festival named Onam. It is known as Kerala's harvest festival or the festival of rain flowers. It is a ten-day celebration that is enthusiastically observed throughout Kerala. But do you really know how it is celebrated in Kerala? No Worries, I will help you know this sweet festival of Kerala a little better. 
Onam Celebration In Kerala
The festival of Onam starts on Atham and ends on Thiru Onam. The festival celebrates the homecoming of King Mahabali who used to rule Kerala. The Onam celebrations include Pookalam, Kathakli, Onasadhya, Snake boat race and Pulikali majorly. Without these the festival is never complete. Pookalam are the floral decorations or flower beds that are prepared outside the doors. They also have performances of their folk dance Kathakli to express their happiness. There are snake boat races organized in Aranmula Parthasarathy Temple every year during Onam. The expression of happiness is not only limited to Kathakali, there are beautiful folk art shows named Pulikali. Pulikali is basically the play of tigers. Last but never the least is Onasadhya which is a colorful feast served on banana leaves.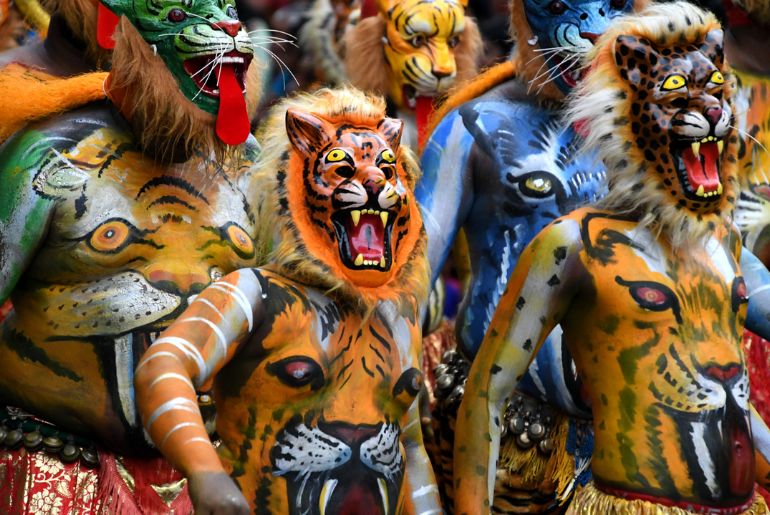 Also Read: Best Hill Stations In South India To Visit In September
Onam – The Homecoming Of King Mahabali
Every festival in India has a beautiful story behind its existence. Onam too has one. King Mahabali, an Asura ruler who ruled Kerala in ancient times, was adored by the populace because he was incredibly wise, watchful, and good to his subjects.The rule of King Mahabali is said to have brought a golden time for Kerala.  It is said that King Mahabali's generosity had earned him a boon from Lord Vishnu. He asked Lord Vishnu to allow him to revisit his empire and the people here every year as he was very attached. Lord Vishnu blessed Mahabali with the boon he asked for and that he will be forever loved by the people of  Kerala till eternity.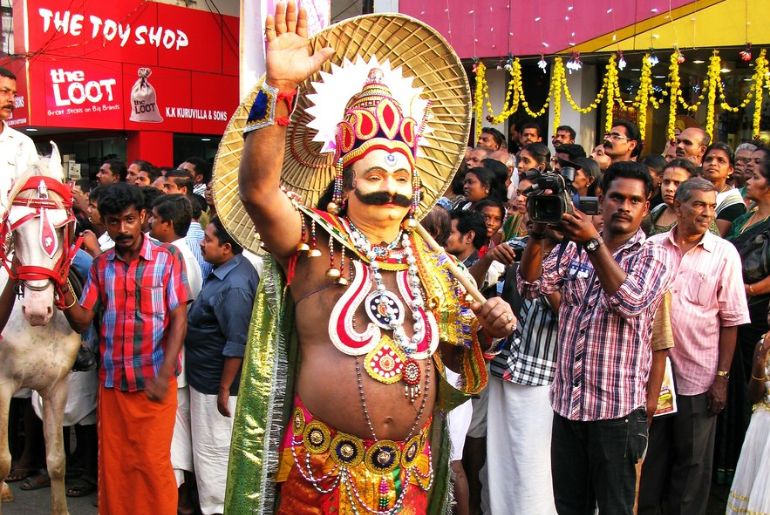 Also Read: 5 Best Place To Try Onam Sadhya Meals In Bengaluru