No matter how many luxurious and famous restaurants we visit to have food, nothing on earth can beat the heavenly taste of street food. Street food has its own taste and is loved by everyone. The taste simply feels the best, one of a kind and is super close to every foodie's heart. Similar is the love for street chaatwala's delicious chaat and this old chaatwala in Mumbai offers the best sev puri and dahi puri in the town.
Ram And Shyam Chaatwala
Ram and Shyam Chaatwala is one of the most famous and best chaatwala in the town which is located on the North Avenue road in Santacruz, Mumbai. The stall ranks in the top 10 best chaatwalas in Mumbai. It is one of the oldest chaatwalas in Mumbai. The timings when you can visit this stall for some mouth-watering chaat are 2;30pm to 10 pm.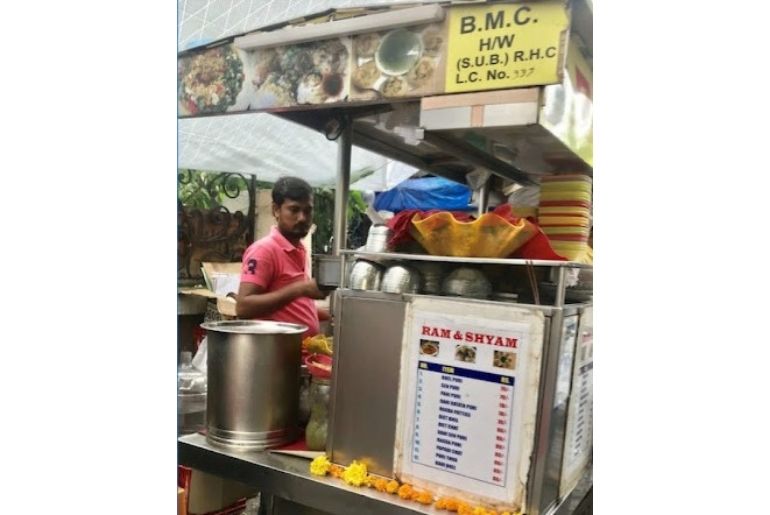 Quick, Hygienic and Customisable
The service at the stall is super quick and also is very much hygienic. There are no arrangements to sit so you can simply stand and enjoy these delicious preparations. You can also customise your order according to your taste and preferences.
A perfect balance of flavours
The mouth-watering chaats he serves are not just flavourful, but also the kind that makes you not settle for one. A crispy puri is accompanied by sweet and spicy chutneys and cold curd in the famous and delicious dahi papdi chaat. Other chaat options like sev puri and pani puri are something to relish because of the perfectly balanced flavours.
Also Read: Iftar Food Trails Are Back To Mumbai's Mohammed Ali Road And Here's Everything To Try!