Under 140 characters
Never took a breath behind the iron bars of law? This new Prison Cafe will totally make you remember all the silent crimes you've done in your entire life!

What Is It?
Situated on the streets of Colaba, it gets a little stroppy to find this dainty place. But once you enter Prison cafe, you will reminisce all the scenes from the television serial drama, Prison Break and it will surely send shivers down your spine. This Cafe in South Mumbai is a themed around prisons to give you a whiff of what's its like to go behind the bars. Phew – talk about bizarre dining experiences! 
Also, even though the concept is quite interesting, it's not the easiest to find it as it's on the third floor of a building on Shahid Bhagat Singh Road near Colaba Causeway.
Also read: Grandmama Showers Her Love on Kemps Corner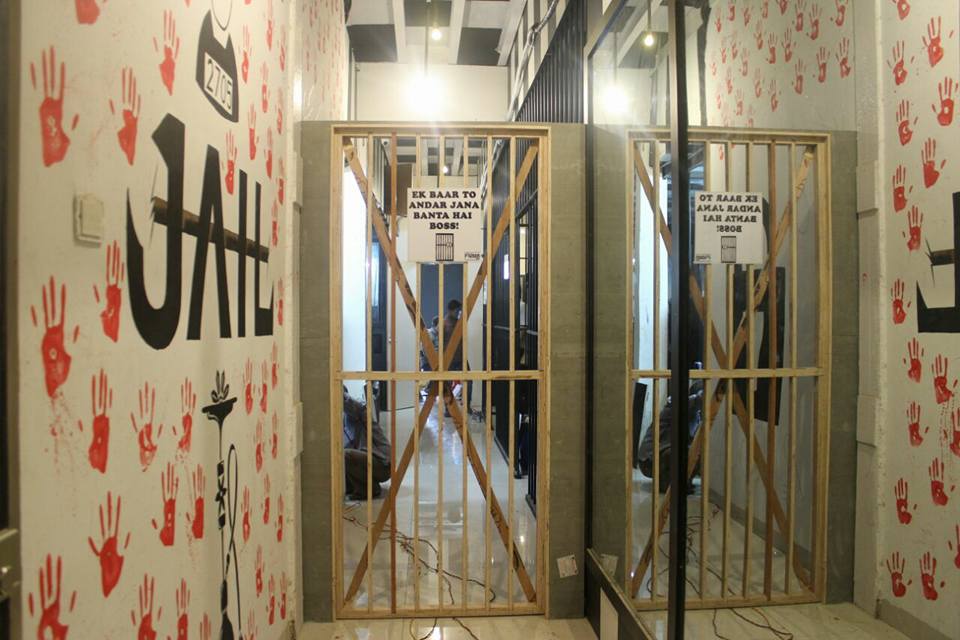 What's In It?
The whole premise is divided into appalling prison cells and you will literally be locked up in one of them. Due to the entire jail theme going on, the interiors are dark with very little natural light. It can also get a bit claustrophobic so if you already have one of those phobias, avoid. Though it can be fun interacting with the staff who are dressed up as phoney police officers with frightening big black beards.
Also read: This Restaurant In Bandra Gives A Discount To Anyone With A Beard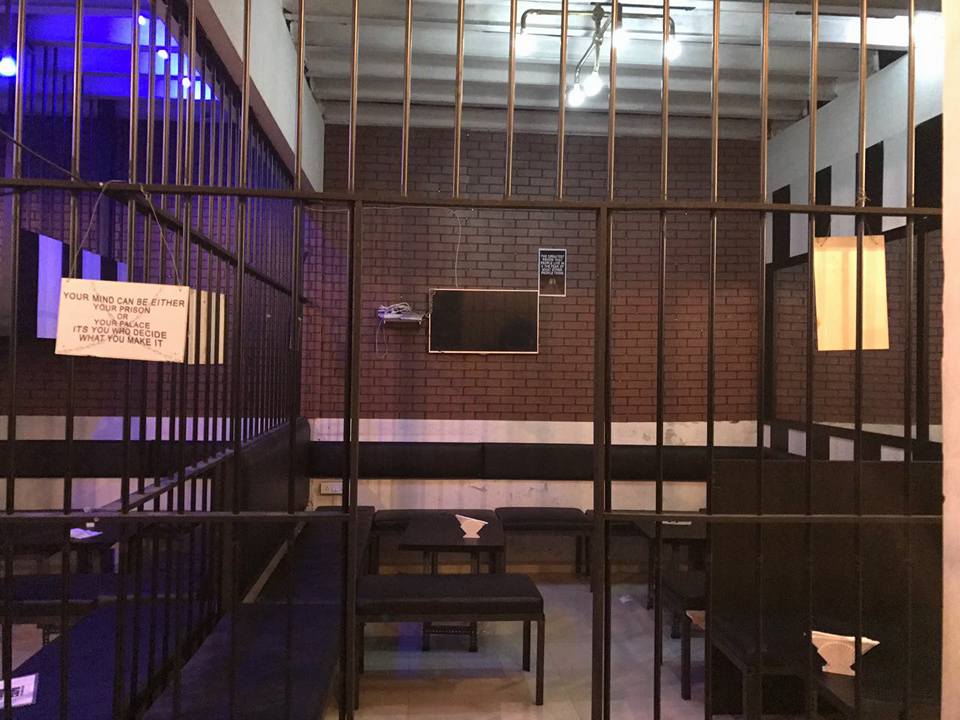 The Food
The food is served in a queer jail plates to give you the experience of jail food. You will find posters all around with jail puns and that is something we like. The highlight would have to be the Sheesha as they serve 10 varieties of it. But if you go by our and our fellow zomatian's (a word that we just coined for those regular on zomato) review, we would say go here for the prison concept and not the food. It is pretty average!
Also read: Mojo's Bistro Opens In Kamala Mills And Here's Why You Have To Visit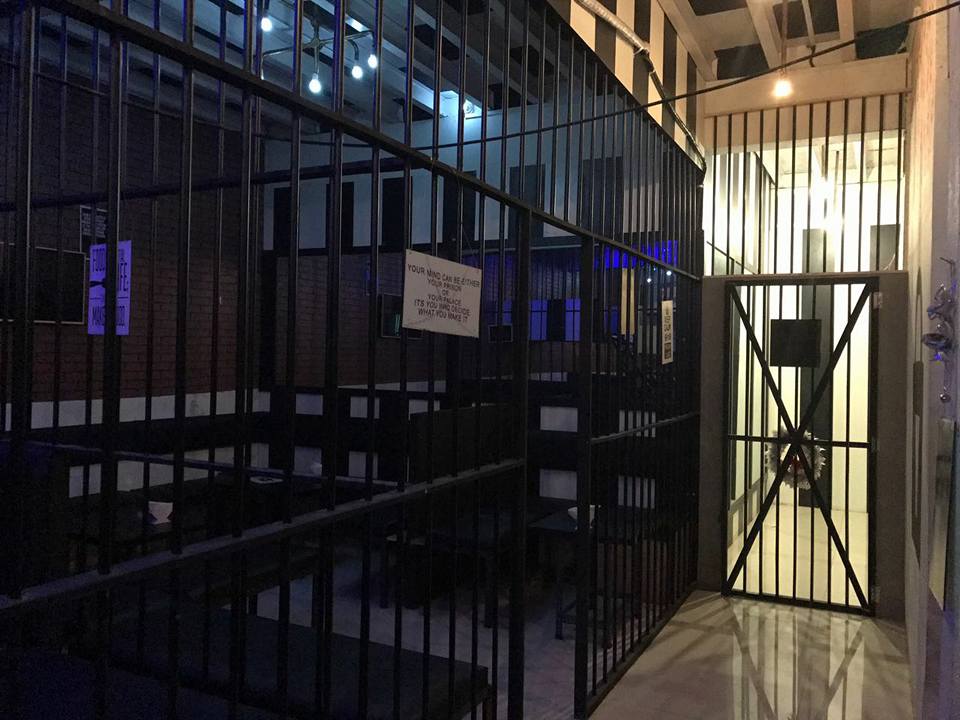 Must try
The café serves over 10 flavors of sheesha and is highly loved by all the smoke lovers. And do hit up on their Burj Khalifa sheesha, it will take you higher than the Burj Khalifa itself. Their teeny-tiny food menu consists of some mouth watering quick bites but do not expect excellent exquisite food dishes from them.
Also read: See Dubai's High Rises In A Luxurious Yacht #InAMinute
Deets
Where: 2nd Floor, Harbour View Building, Opposite to Bank of Baroda, Shahid Bhagat Singh Road, Colaba, Mumbai
When: 10 am to 12 midnight
How much: INR 800 for two people (approx)
So this weekend don't drink and drive to land up in a prison, instead head towards the Prison café to experience the same.
LIKE Curly Tales on Facebook | Instagram | Twitter
You can subscribe to our newsletters