If you frequently travel from Delhi to Haryana, you will soon be able to travel in a superfast train. The Indian Railways has decided to operate a superfast train between Delhi and Haryana's Hisar. This new project will also increase the connectivity of Delhi Airport and Hisar Airport. The new superfast train will cover the distance of 180 km between Delhi and Hisar in just two and a half hours.
Travel From Hyderabad To Jaipur In A Superfast Train
You can now have a comfortable journey from the City of Nizams to the Pink City on a superfast train. On November 12, IRCTC has launched a special pair of superfast trains between Hyderabad and Jaipur. The trains aim to ease travel for passengers from cities like Telangana, Andhra Pradesh, Madhya Pradesh, Rajasthan, and Maharashtra. Due to an increase in the number of passengers on these routes, Railways decided to launch these special trains keeping the ongoing festive season in mind.
Stations Falling On The Hyderabad-Jaipur Superfast Route
According to a News18 report, Chief Public Relations Officer of North Western Railway, Shashi Kiran said, "The Indian Railways administration has decided to operate Hyderabad-Jaipur-Hyderabad (01 trips) special superfast rail service for the convenience of the passengers. Train No. 07115, Hyderabad Jaipur (01 trip) Special Superfast train service date 12.11.21, will depart from Hyderabad at 20.20 hrs on Friday and will reach Jaipur at 05.25 hrs on Sunday." Also, Train No. 07116, Jaipur-Hyderabad Special Superfast train will leave Jaipur on 14.11.21 at 15.20 hrs and reach Hyderabad at 01.00 hrs on Tuesday via Secunderabad, Kamareddy, Nizamabad, Mukhed, Nanded, Poorna, Basmat, Hingoli, Washim, Akola, Malkapur, Khandwa, Itarsi, Bhopal, Ujjain, Ratlam, Mandsaur, Neemuch, Chittorgarh, Bhilwara, Ajmer and Phulera.
A Proposed Bullet Train Will Take You From Hyderabad To Mumbai In Just 3 Hours
The central government is planning to launch a state-of-the-art bullet train between Mumbai and Hyderabad that will reduce the travel time between the two cities to just 3 hours. Hyderabad is approximately 700 kilometres away from Mumbai. Usually, a train journey between Mumbai and Hyderabad takes around 14 hours. The high-speed bullet train will curtail this travel time by nearly 11 hours. The train will connect several stations between Maharashtra and Telangana including Mumbai, Pune and Hyderabad.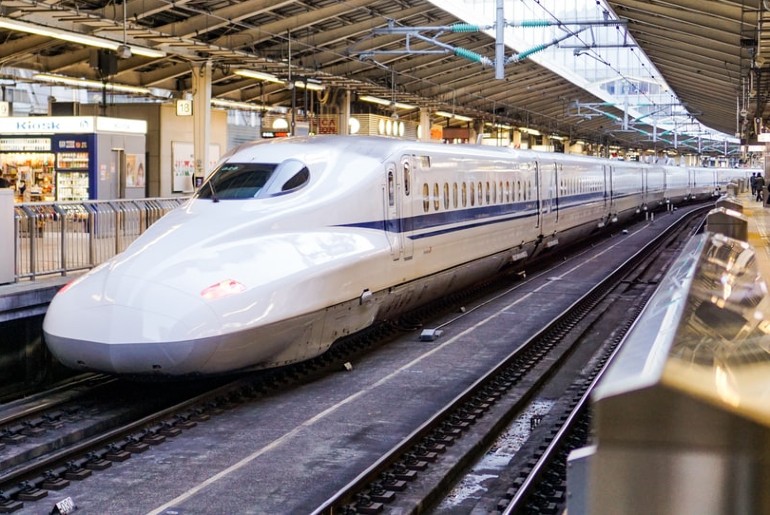 Picture Credits: Unsplash (for representation)Also Read: India To Get 7 More Japan-Style Bullet Trains Connecting Mumbai To Nagpur & Hyderabad; Delhi To Varanasi & Amritsar
The Bullet Train Plans To Connect At Least 10 Stations
According to a Telangana Today report, PTI has informed that a feasibility report on the route has already been prepared by the authorities. The project will require around 1200 hectares of land in the Thane district. The 10 stations included in the bullet train project are:
 Thane
Navi Mumbai
Lonavala
Pune
Baramati
Pandharpur
Solapur
Gulbarga
Vikarabad
Hyderabad
Also Read: Delhi-Ayodhya Bullet Train To Cut Travel Time To 2 Hours; Know Everything About This Project
This Will Be One Of The Fastest Rail Networks In India
A flight journey from Hyderabad to Mumbai takes around 1.5 hours. The bullet train will not only reduce the travel time of the train journey between the two cities, but will also provide a comfortable and thrilling alternative to flights. Once completed, it will be one of the fastest rail line networks in India. The corridor's terminal will be set up at Navi Mumbai and it will also be linked to Mumbai metro and Mumbai trans harbour link. The route will cover four districts, namely Thane, Raigad, Pune and Solapur. On that note, Delhi Is Also Set To Get Heli Taxi Services, Smart Roads & Bullet Trains In The Near Future.