Under 140 Characters
No ID or proof is required to be offered unemployed meals & no record is maintained on it. All you have to do is tell them you are unemployed.
What Is It?
The Kebab Shop located at Dubai Silicon Oasis is a restaurant that is inviting the unemployed in the city to enjoy free meals. Kamal Rizvi who is the owner of the restaurant is a man with a big heart who believes no one should go hungry. The story behind the unemployed meal concept began when Kamal noticed that one of his regular customers stopped visiting daily along with two of his friends. Upon asking the gentleman why their friend didn't join them anymore, he was told that unfortunately, he couldn't afford it since he lost his job. Kamal told him that he could continue coming & enjoying a meal & pay back whenever he wanted to.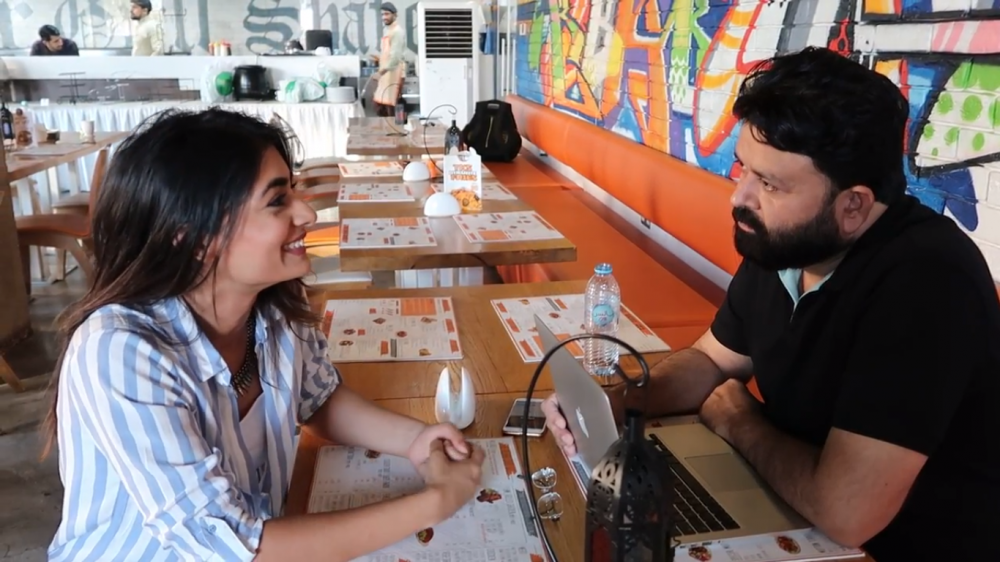 What Else?
No records are maintained on the free meals that are offered everyday & no ID or proof is asked to those requesting for an unemployed meal. For those that find it hard to accept charity, come back & pay whenever you feel like. The meals are fresh & delicious whether free or not. They even serve Labourer Meals starting from AED 6, for takeaway only. The shop serves mouthwatering kebabs, wraps, biryani, curries & more! Generosity is an expression of love & the best friend hunger can have is its feeder. We're certain The Kebab Shop will forever be etched in the memory of those it has fed when they most needed it.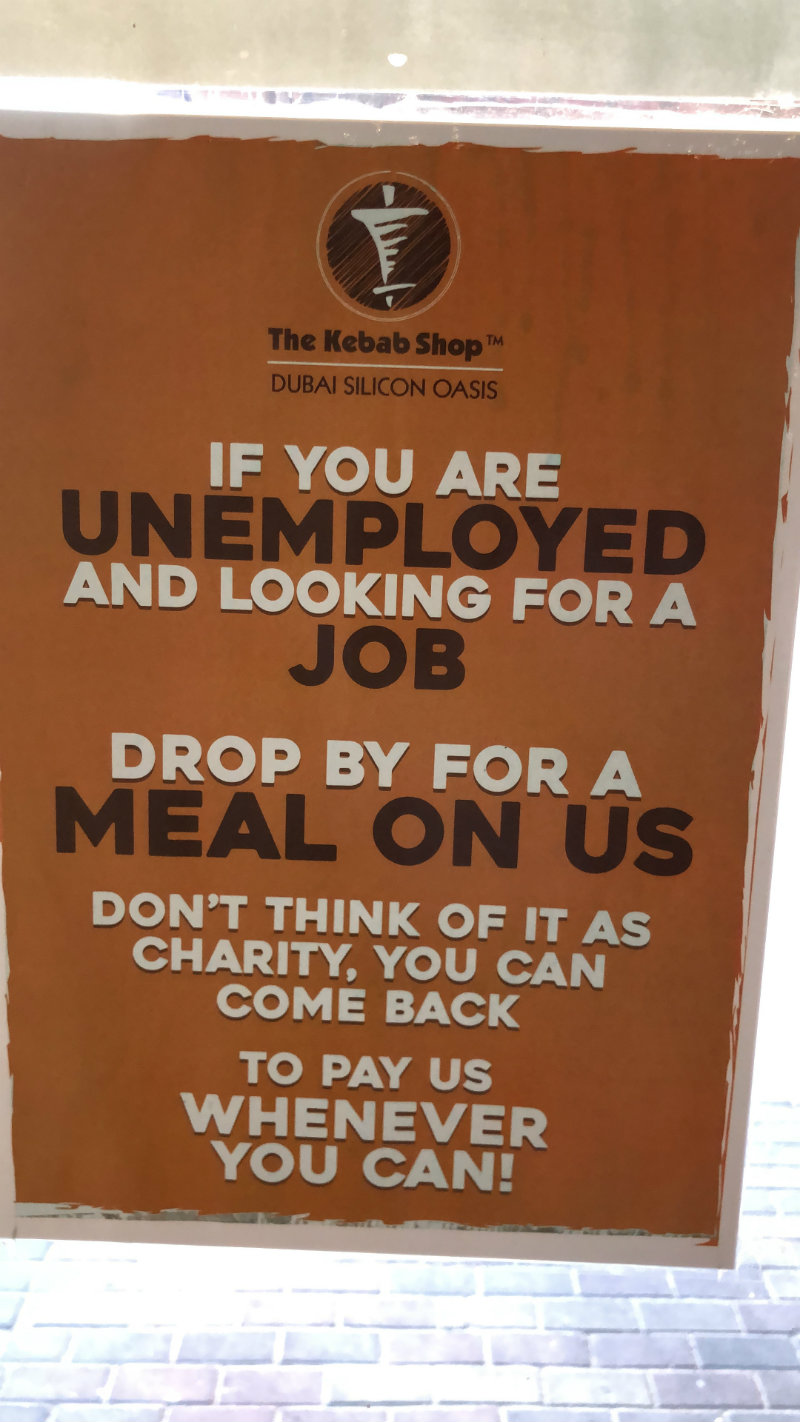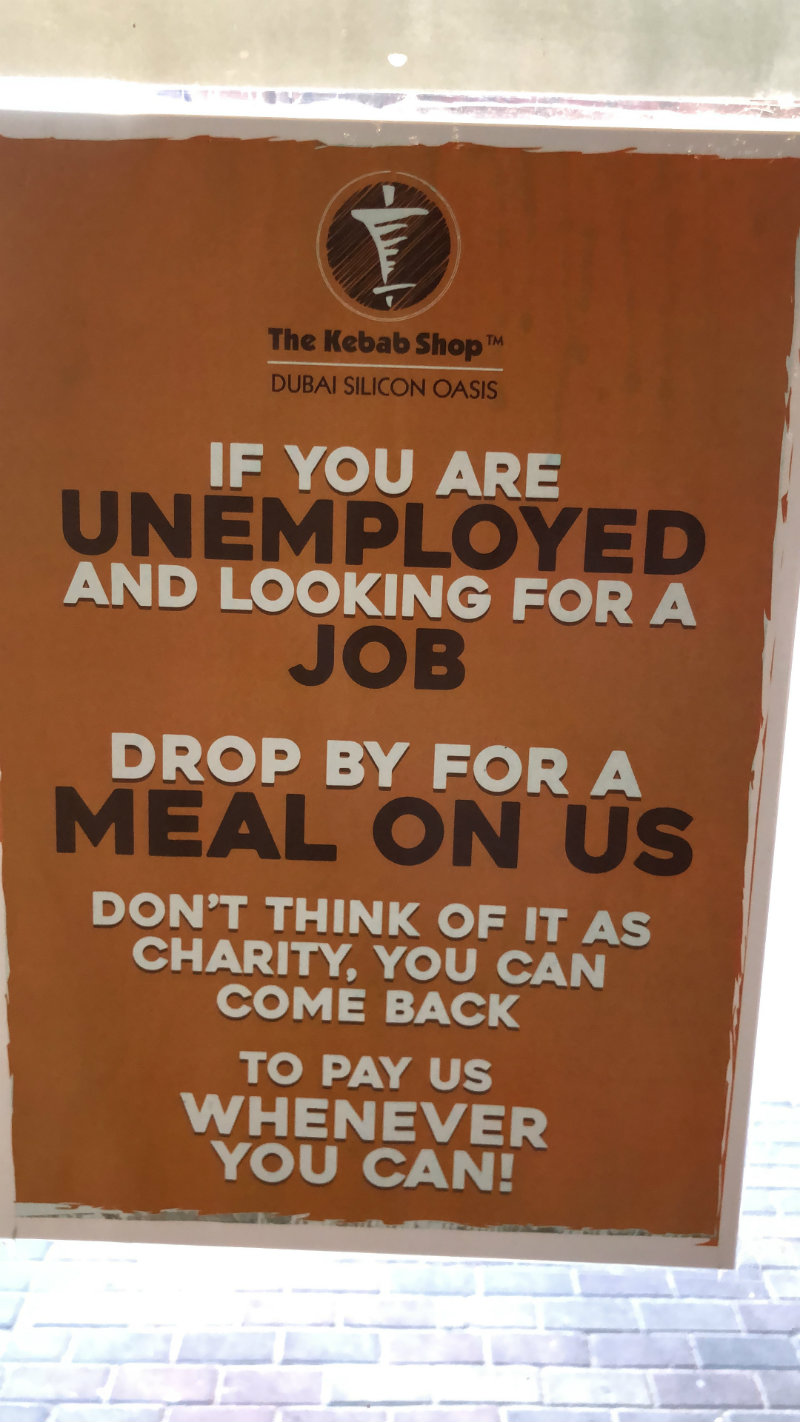 Deets
Location: The Kebab Shop, Dubai Silicon Oasis, Dubai
Timing: 10 am to 5 am
Contact: 04 5269101