Odisha is home to numerous resorts and homestays. But here's one that will fascinate you the most. The Tampara Resort spreads out along the banks of one of the largest freshwater lakes in Odisha. This urban lake resort offers you a conversation with the mesmerizing Tampara Lake. So if you wish to wake up to a rejuvenating morning breeze, the resort is your perfect place to be. So the next time you visit Odisha, make sure you have Tampara resort on your bucket list!
In Tampara resort, Hospitality Meets The bay Of The Lake
Tampara resort is your one-stop destination to relax as well as have fun. The resort is a well-maintained campus with beautiful decor. The rooms are cozy and warm. They also have a pool for you to take your much-needed dip. Also, everyone likes a swing. And there is more than one in the resort, a cherry on top totally. One can enjoy the Tampara lake view from the rooms, balconies, as well as swings. Apart from this, your stay here will become more comforting as the staff is quite friendly. The resort staff offers cordial and flexible services to all their guests. The resort kitchen has an extensive menu and every plate screams tasty. And if you feel like bringing out the adventurer in you, it's the best spot for you. The property is just adjacent to a boating point where you can enjoy boating and other water sports. A totally wholesome experience we say!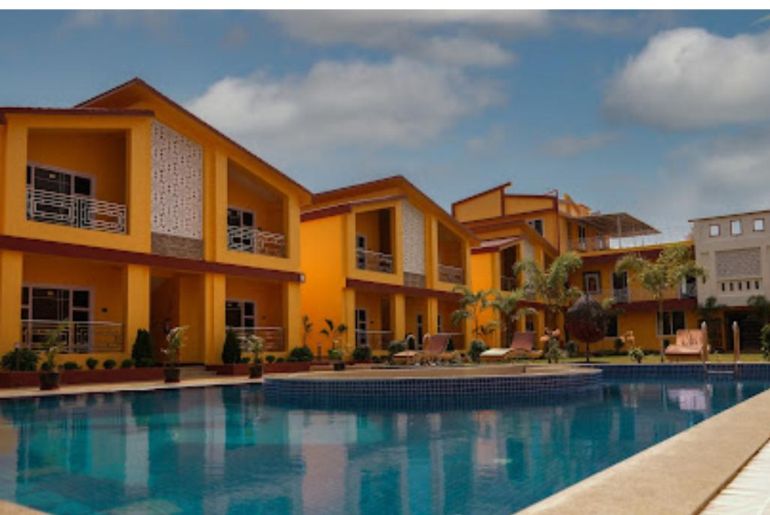 The Spectacular Tampara Lake
Tampara Lake is one of the largest freshwater lakes in Odisha. The beautiful lake and the nearby Chilika Lagoon prove that the state has a diverse ecology. Tampara Lake is also a perfect watersports destination in eastern Odisha. The lake opens at 8 in the morning and closes at the same time in the afternoon. But if you visit the place only for adventure then plan well as watersports close at 6 pm  There's a water sports complex set up by the government administration to attract tourists and we assure you, it deserves all the attraction. Also, here's a tip. Try boating. Only a boat ride will do justice to the true beauty of Tampara lake!
Also read: Puri Rath Yatra: Here's The Story Behind The Legendary Treat, Podo Pitha
View this post on Instagram