Let the booze flow, chanted people waiting in serpentine queues outside liquor stores in Bangalore yesterday. It was the first day of liquor shops reopening after the temporary shutdown amid the COVID-19 lockdown. People formed queues outside liquor stores as early as 5 am in various parts of the city including on MG Road, Indiranagar's 100 feet road and Cunnigham road. And like they say, all things come to those who wait. Booze lovers wearing masks waited for hours outside the liquor stores only to be reunited with their precious bottles after experiencing dry days spanning what seemed like an eternity. Asia's largest liquor boutique, Tonique in Bangalore made a whopping business of ₹4 crores on its first day of reopening.
Tonique In Bangalore Made ₹4 Crores Of Sales
Lockdown 3.0 commenced on May 4 and in Bangalore, it was greeted with long queues outside liquor stores. The sale of liquor is permitted in red, orange and green zones in non-containment areas in Karnataka. This is allowed by the Centre but with 'certain restrictions'. And the thirst for liquor attracted large crowds outside liquor stores. The Karnataka Excise Department recorded liquor sales of ₹45 crores on the first day of reopening liquor shops even before the shutters were pulled down at 7 pm. Around 3.9 lakh litres of beer and 8.5 lakh litres of Indian-made liquor was sold on the very first day of the liquor stores reopening.
The high-end liquor boutique, Tonique located in MG Road in Bangalore,  witnessed a lengthy queue that extended all the way down to Lavelle Road near Rice Bowl. A Twitterati, Nikhita Venugopal posted a video of the serpentine queue of people waiting ( for hours) to finally end their dry days. The massive liquor supermarket spread over 30,000 sq. feet and 2 floors made ₹4 crores of sales on its first day of opening.
Here's the line outside Tonique, a high-end liquor store on MG Road in Bangalore. Extended down to Lavelle Road near Rice Bowl. Growing longer by the minute. @thenewsminute #Lockdown3 pic.twitter.com/HUYAVbHdSg

— Nikhita Venugopal (@nkvenugopal) May 4, 2020
Liquor Queues Resembling Prasad Queues
A customer waiting outside a liquor shop in Cunningham Road said to The News Minute, "It feels like I am standing in line for prasad after such a long time of waiting. But we should take precautions right now also, so I am standing at a distance. If coronavirus cases rise again, then we'll again have to wait". In spite of huge crowds of people outside waiting outside liquor stores to stock up for a rainy, no dry day, there have been curbs imposed.
Also Read: Liquor Shops Opens In Karnataka In Non-Containment Zones
Liquor Sales Permitted Between 9 am to 7 pm
Stores are only permitted to sell three bottles of spirits and six bottles of 650 ML beer or 12 bottles of 330 ML beer per person. Liquor sales are only allowed between 9 am t0 7 pm in non-containment zones within the city. Vehicles are permitted on the roads between 7 am to 7 pm without a pass. But after 7 pm movement of vehicles for only medical purposes and essential services will be allowed. Excise officials and police officers monitored the queues at the shops and prevented customers from mass purchasing. Customers were told to maintain social distancing while waiting in queues. Women had a separate line while waiting at the liquor shops.
Social Distancing Norms Not Maintained Everywhere
In spite of barricades set up, separate lines made for men and women, circles and boxes drawn outside liquor stores, social distancing norms were not maintained everywhere in Bangalore. A liquor store in Ejipura Main Road had a long queue of more than 200 people. The initial 50 to 100 customers maintained a safe distance from each other but the line became more congested in the later section of the queue.
Good move! Separate line for women at wine store in Kaggadaspura, Bengaluru. pic.twitter.com/1yV9pTxxf3

— Prajwal (@prajwalmanipal) May 4, 2020
Beer Most-Purchased Drink
The CEO of La Cave Fine Wines and Spirits on Indiranagar's 100 feet road, Sam stated that the first person in the queue was there at 5:45 am. The liquor store witnessed a steady stream of customers from 8 am onwards. He informed The News Minute that the crowd swelled up to over 100-150 people later. And he hoped they wouldn't run out of the stock. Sam revealed that beer was the most purchased liquor. According to the Karnataka Excise Department, 3.9 lakh litres of beer was sold on the first day of liquor stores reopening. Did you know New Study Finds That Drinking Strong Beer Is As Good As Probiotics?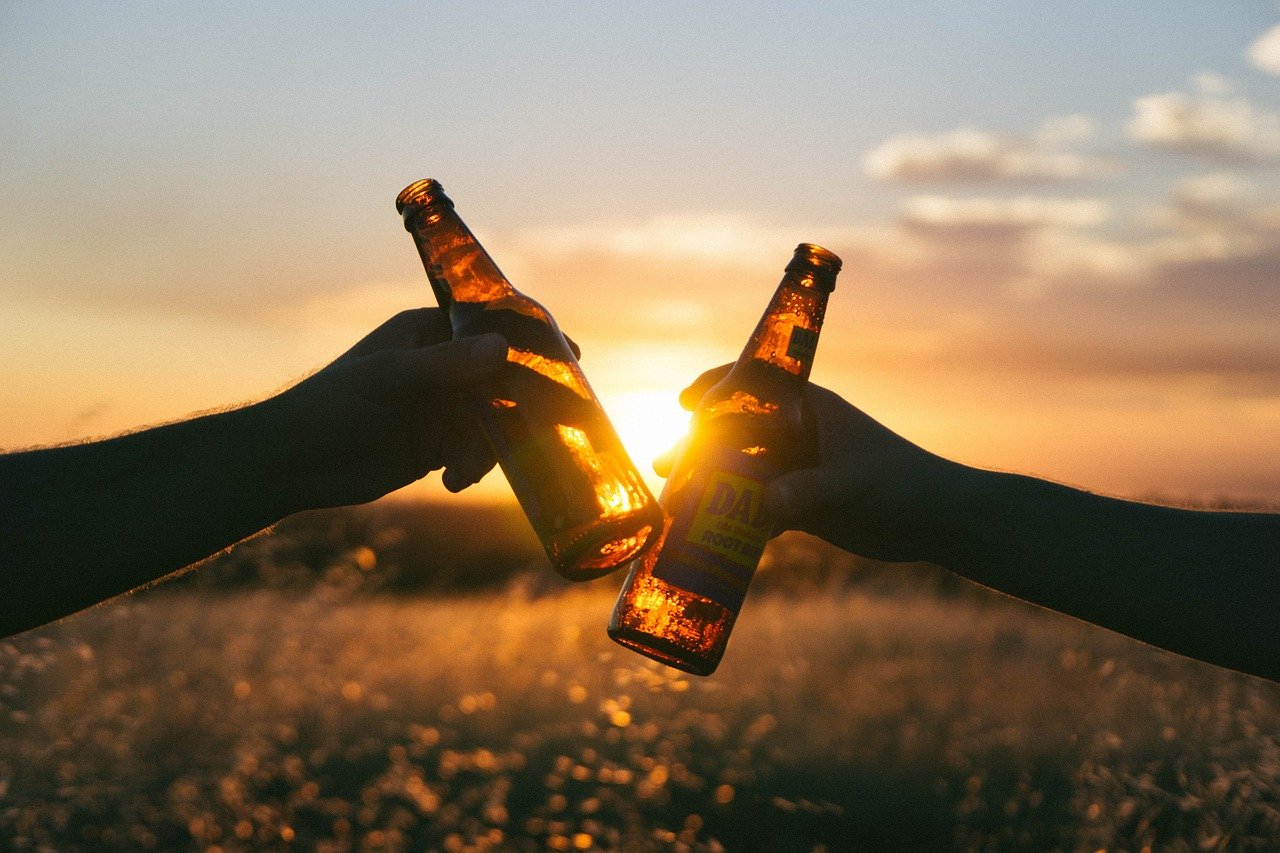 Customers were trying to buy as much as they were allowed to buy. A Cunningham Road, liquor store owner said that their stock was majorly in good condition, except some beer which expired. He said that they are not selling the stock of beer which expired. But they have enough stock till Wednesday, that is when the new stock will come. Bangaloreans! Stock up on your favourite drink but do follow the guidelines when you go liquor shopping. And let the booze flow, but within permissible limits ofcourse!