Under 140 Characters

 
Weekends are usually the motivation factor to get you through the week. We have selected top 8 things that you could do this weekend with your friends and family. 
1. Dubai Sports World
The Dubai Sports World is organized by the Dubai World Trade Center in association with Dubai Sports Council. Get your gang together to try different sports activities from gymnastics to football to cycling and gym; all spread across over 25,000 square meters of air-conditioned halls to keep you cool and fit during the summer. 
Deets:
Location:  Sheikh Zayed Road, Dubai World Trade Centre – Arena, Trade Centre , Dubai
Contact:  +971 4 306 4000
Also Read: Now Earn Skyward Miles When You Spend At Dubai Mall!
2. Comedy Nights With Sunil Grover
If you're prepared to laugh until you cry, a night of laughter riot with 'Gutthi' or 'Dr Mashoor Gulati' on Friday, 29th June 2018 will sound like a day well-spent. Sunil Grover will be performing in many avatars at the Raj Mahal Theatre, a Bollywod-inspired theme park that will open its doors for the audience at 6:30 pm.
Those looking to carry the night on can head to the after party at Rock On nightclub and restaurant, Bollywood Parks Dubai from 10:00 pm – 3:00 am.
Deets
Venue: Raj Mahal Theatre, Bollywood Parks, Dubai
Date: 29th June 2018
Ticket Price: AED 95 per person (ticket includes Dr Mashoor Gulati show only)
Show Time: 8:00 pm
Parking: Available/ Free after 6:30 pm
Transport: Shuttle bus and Mall transfer available
Book Here
Also Read: Comedy Nights With Sunil Grover In Dubai On 29th June 2018!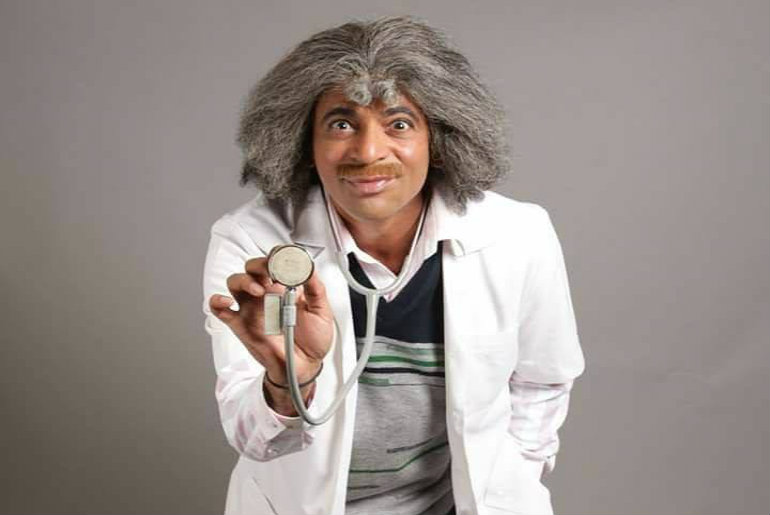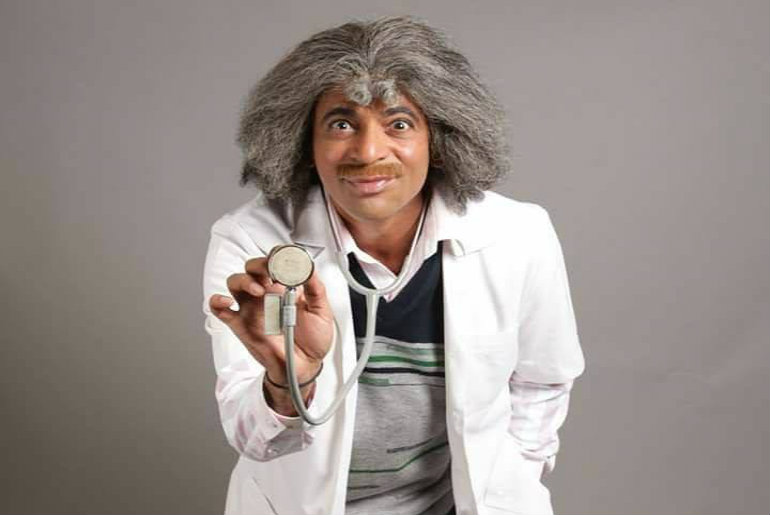 3. Shop your heart out at DSS
This year DSS comes with yet another exciting season. To make this DSS more interesting they have come up with deals of the day that will start from 23 June until August 1. The deals will only be revealed 24 hours prior, so we would advise you to keep your eyes on their social media page. 
To know the daily deal click here
Also Read: Dubai Summer Surprises Is Back From June 22 to August 4 2018
4. Watch Football Screening at Last Exit

 
Last Exit is a first-of-its-kind themed food truck concept offering a selection of fresh and tasty gourmet street food in a chilled and fun atmosphere. Its latest offering is a Football Fan Zone tent with comfy bean bags at Al Khawaneej with the capacity to accommodate over 200 viewers per game. All matches are broadcasted on a giant screen of 6 meters by 3.5 meter to create an up close and fanatic atmosphere.
Time: 12 pm onwards
Venue: Last Exit Al Khawaneej at The Yard
Entry fee: AED 30
Parking: Available on site
Also Read: The Last Exit Opens Football Screening Tent For Fans!
5. Brunch At Dubai Opera

 
This weekend head down to one of the most exotic venues for brunch. Sean Connolly in Dubai opera has one of the most interesting brunches on a secret rooftop garden of Dubai opera with a spectacular view of the Burj Khalifa. Good food with some good music is just a perfect way to relax over the weekend. 
Deets:
Date and Time: 12pm-4pm every Friday.
Prices: Prices starting at AED 390 per person
Contact: 04 362 7312
Book Here
Also Read: Top 5 Michelin Star Chef Restaurants In Dubai
6. Ripe Market at Times Square Centre
 As the temperature is rising the Ripe Market has moved indoors in the atrium of Times Square Centre. The market includes homemade jewelry, toys, handbags, fresh organic food and much more from more than 100 resident designers and businessmen. The market takes place every Saturday from 9:00 am to 3:00 pm. 
Deets: 
Date: Until 20 October 2018 (Every Saturday)
Venue: Times Square Centre
Time: 9:00 am to 3:00pm 
Also Read: 5 Rooftop Pools In Dubai To Cool Off This Summer
7. 15th Dubai Juniors Chess Tournament
Dubai Chess & Culture Club in Al Mamzar is all set to host the 15th Dubai Juniors Chess Tournament from 26 June to 4 July. Kids under the age of 15 will battle it out to take the prestigious Sheikh Maktoum Bin Hamdan Al Maktoum Cup.
Deets:
Ticket price: Free for players with a standard rating above 2000
AED92 (US$25) for players with a standard rating 1,501-1999
AED184 (US$50) for players with a standard rating below 1,500
AED275 (US$75) for unrated players
Venue: Dubai Chess & Culture Club
Contact: +971 56 217 6330
More Info
Also Read: Fully Equipped, Open Air Gym On The Beach In Dubai!
8. Modesh world

 
It's the 19th year of Modesh World and we see it bigger and better every year. Take your kids to the Modesh world this weekend at the World Trade Center, that is spread across eight halls where you can eat, zip line, play, drive, create, read, explore and much more
Location: World Trade Centre 
Also Read: Dubai Beats London In Quality Of Life Rankings!
LIKE Curly Tales on Facebook | Instagram| Twitter
You can also subscribe to our newsletters