After shutting down for the second time on April 4, 2021 due to the second wave of COVID-19, the Taj Mahal is reopening to tourists on July 16 with precautionary measures. A tweet by the Archaeological Survey of India states, "All CPMs, sites & Museums under @ASIGoI to be opened from 16th June 2021. The opening will be in strict compliance with local administration orders". According to The National News report, ASI has stated that people visiting the Taj Mahal won't be allowed to touch any part of the building. They also need to maintain social distancing. There will be a sponge-like platform for the sanitisation of shoes. 
आज @MinOfCultureGoI ने @ASIGoI के सभी स्मारकों को 16 जून 2021 से विधिवत खोलने की स्वीकृति प्रदान की है ।पर्यटक कोरोना नियमों का पालन करते हुए स्मारकों का भ्रमण कर सकते हैं ।सभी को शुभकामनाएँ @PMOIndia @JPNadda @incredibleindia @tourismgoi @NMANEWDELHI @ngma_delhi @NMIHACM pic.twitter.com/zJYAXTfNE7

— Prahlad Singh Patel (@prahladspatel) June 14, 2021
Tourist Guides Struggle To Earn Living As Pandemic Batters Tourism Sector
This pandemic has been hard on the tourism department and the ones who are crushed financially are the tour guides who are struggling to make ends meet. While the number of cases has reduced around the country, the tourism sector is yet to pick up in full swing. But what about the millions who depend on the tourism department to earn their living? In this blog, we will talk about their situation.
Tour Guides In India Seek Help To Survive As Tourism Faces Halt
While domestic tourism picked up across the country before the second wave, it has not made much of a difference in the lives of the tourist guides whose major source of income comes from international tourists. The Hindustan Times spoke to Faheem Khan, a government-registered tourist guide, who has been working with foreign tourists in Delhi at the Archaeological Survey of India (ASI)-protected monuments in the city until March last year. However, after the Covid-19 pandemic brought a nationwide lockdown, he has been unable to earn much of his livelihood because he was dependent on guiding forging tourists.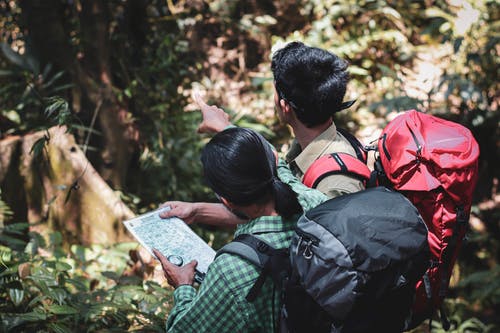 Also Read: Thailand Is Welcoming Vaccinated Tourists But Are Indians Allowed? Here's What We Know
5-10 Lakh People In Agra Belonging To Tourism Sector Struggle To Make Ends Meet
Like him, there are thousands of tourist guides who know that their condition is not going to improve anytime soon as the pandemic is here to stay for a long time. Speaking to Hindustan Times, Khan, who is a Persian language expert with a doctorate from Jawaharlal Nehru University, said "International flights were stopped… Since then, our work has halted." His savings dried up and he took up farming for survival. People like him, who're dependent on international tourism, have no work for more than a year. Khan revealed that tourism was one of the first sectors to be affected by the Covid-19 pandemic and not seen any recovery.
Also Read: 30 Lakh Have Lost Jobs In Karnataka's Tourism Sector Including Guides, Drivers & Tour Operators
International tourists are a major source of income for such tour guides. Domestic tourists and budget travellers don't hire the services of tour guides. Like Khan, there are 5-10 lakh people in Agra who are dependent on the tourism sector both directly or indirectly for their bread and butter. Tour guides, travel operators, taxi drivers, hotel and restaurant owners continue to struggle to make ends meet amid the pandemic.