Love Turkish cuisine? Well, what if we say you can enjoy authentic Turkish cuisine by the beach in UAE? Hard to believe? Well, CT Dubai has discovered yet another stunning restaurant all foodies will love. Sultan Saray might not be a name you would have heard very often, but you got to bookmark this one. The gorgeous restaurant is docked by the pretty shores in Ajman and serves authentic Turkish cuisine. Did someone just say Kebabs, Kunafa and Baklava?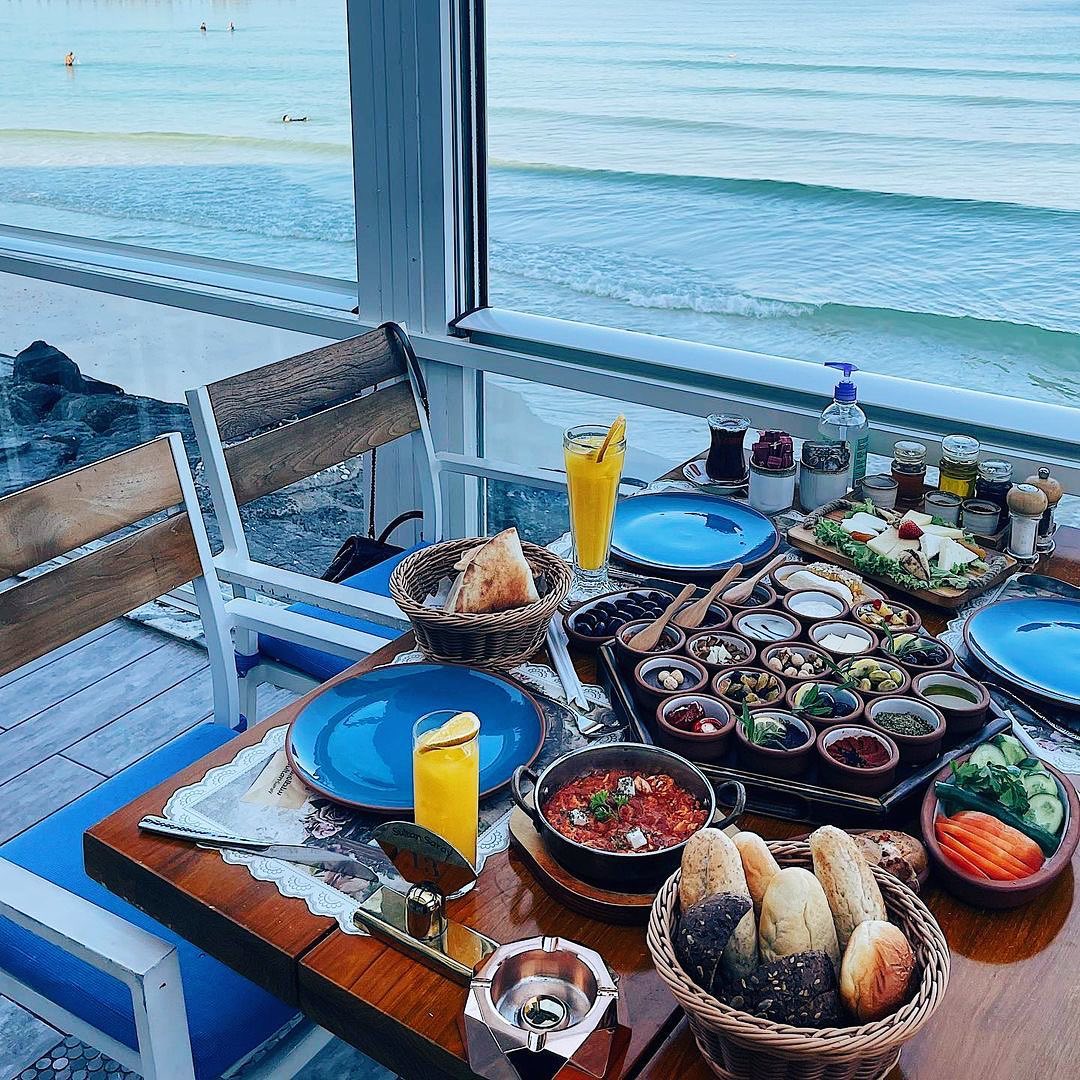 Also read: Corner Cone Gelato At Al Nahyan, Abu Dhabi Serves Ice Cream In Over 20 Different Varieties Of Cones
Get Transported To The Pretty Lanes In Turkey Right Here In UAE
Get ready for a journey into the grandeur of Turkey's magnificence and splendor through the doors of Sultan Saray. Once here, diners are instantly transported into the enchanting beauty of rich Turkish culture through its cuisines. Sultan Saray is also a perfect spot to gather your gang and enjoy a Shisha evening!
Keeping intact the perfect blend of the old-world charm and contemporary lifestyle, Sultan Saray brings the traditional flavours in an unsurpassable setting. The decor has spellbinding details, creating a warm and engaging ambiance. The restaurant boasts pretty floral interiors and sea view- perfect to watch the sunset as you wait for your food. Besides, they also welcome you with a complimentary Turkish breads, Turkish dips and lemonade shots.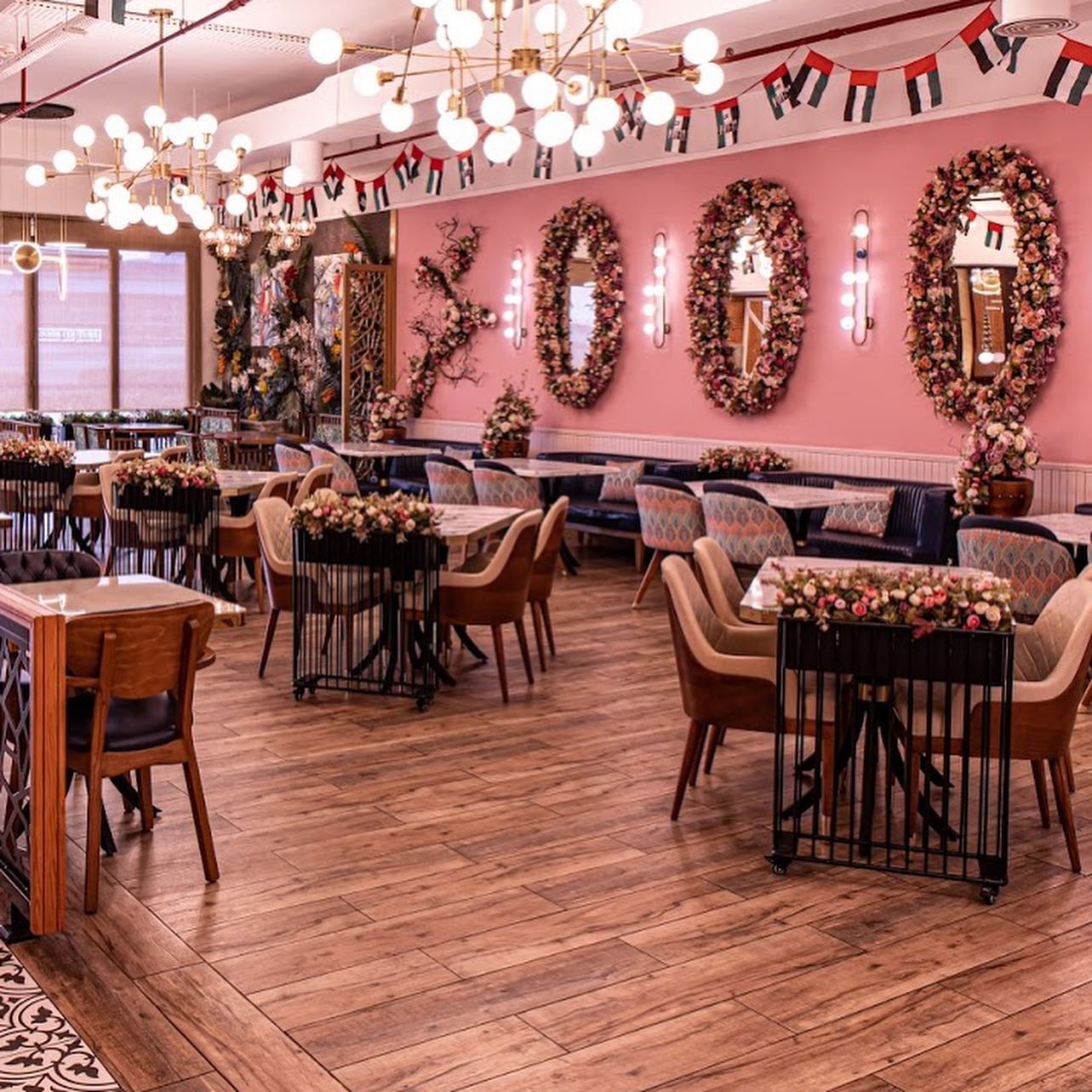 Also read: From Hello Kitty To Panda, You Have To Try The Cutest Bao's In Dubai At This Place
Tuck Into Authentic Turkish Food By The Arabian Gulf
Sultan Saray has a carefully created menu, that satiates every taste bud. From a range of hot and cold beverages to a variety of mezze, kebabs, and tempting desserts, the restaurant has a whole range of pleasurable experiences foodies will love. Whether you're here for breakfast, lunch or dinner, you can be sure not to be disappointed.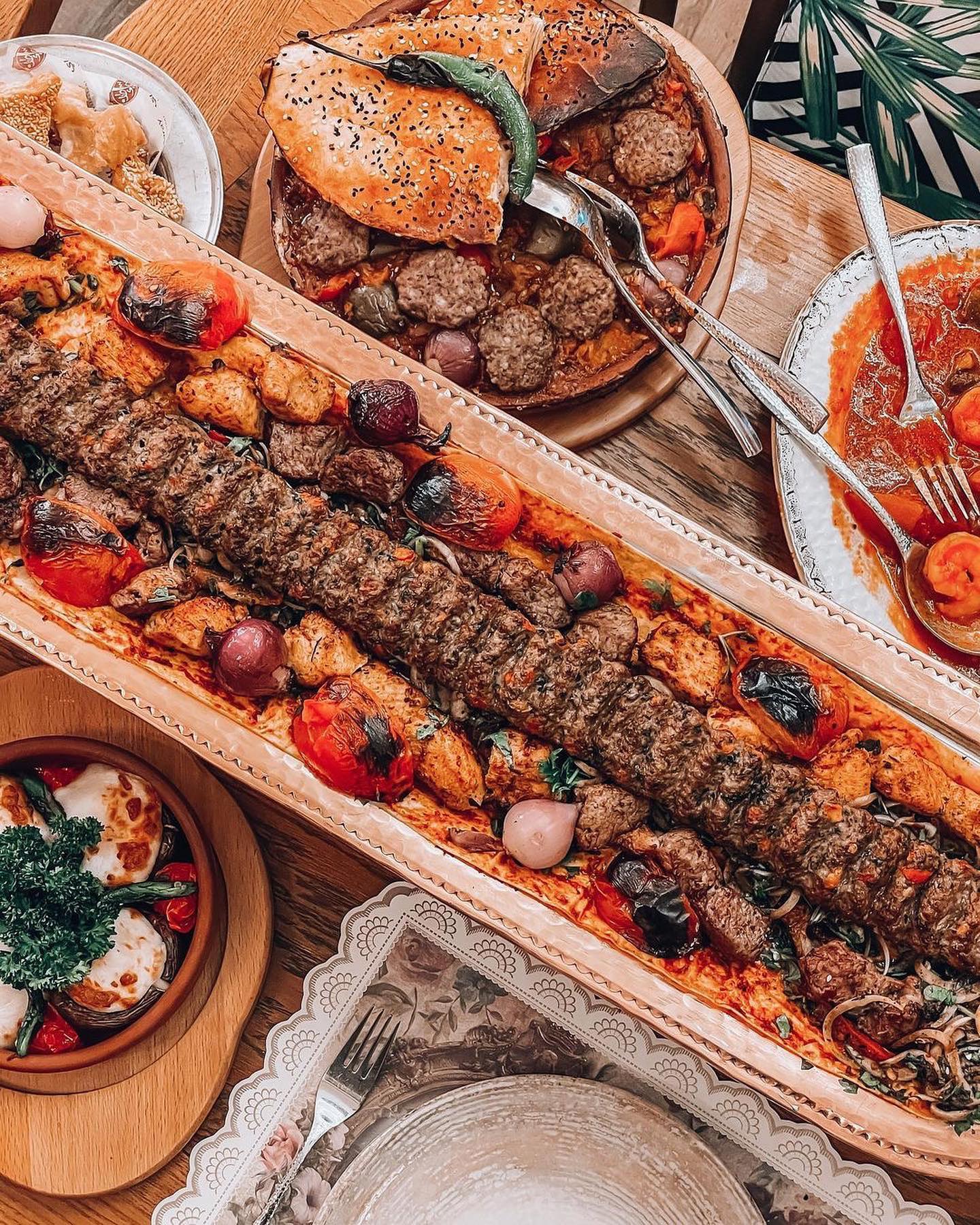 The breakfast menu has sandwiches, omelettes, Bastrama, Menemen and more. There's also a selection of Turkish Pide- a savory with feta cheese, parsley, mozzarella and sprinkled with nigella seeds. The bread comes with a host of fillings including Zaatar, vegetables, spinach and cheese, cheese and muhamara, and cheese and sujuk. Those who prefer to keep it light can also pick from a selection of salads, soups, hummus and other cold mezze.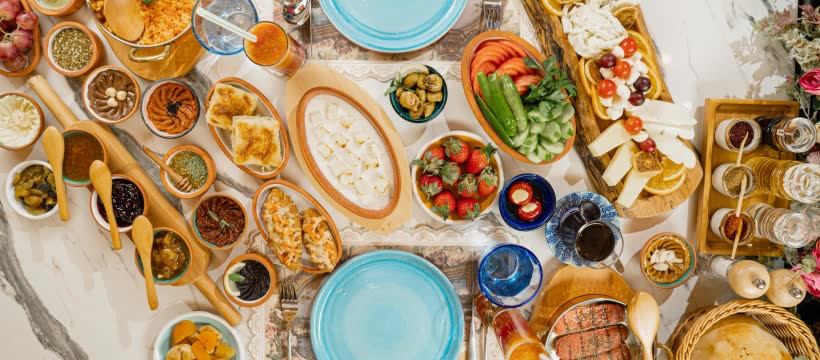 Moving on to the hot mezze, foodies can binge on borek, French fries, soiree kibbe, grilled kibbe, Turkish kibbe, saj, Manti and more. The restaurant also serves a wide variety of doners, grills and casseroles. Those who wish to experiment can try their signature plates or Sultania plates which come in meat, chicken and vegetarian options. Lastly, seal your meal with a traditional Turkish Baklava, Dolma, Kunafa or opt for the region's favourite Lotus ice cream.
So, when are you going?
Also read: 5 Legendary Restaurants In Dubai Every Foodie Must Visit Right AWAY