Trust UAE to come with some exciting always, and you'll never be let down. Well, while the country is planning in full swing for the Expo 2020, we've got news that the fun does not end there! An exciting Balloon Festival is coming to Dubai in 2022 and we simply can't keep calm. Excited? Read on to know more!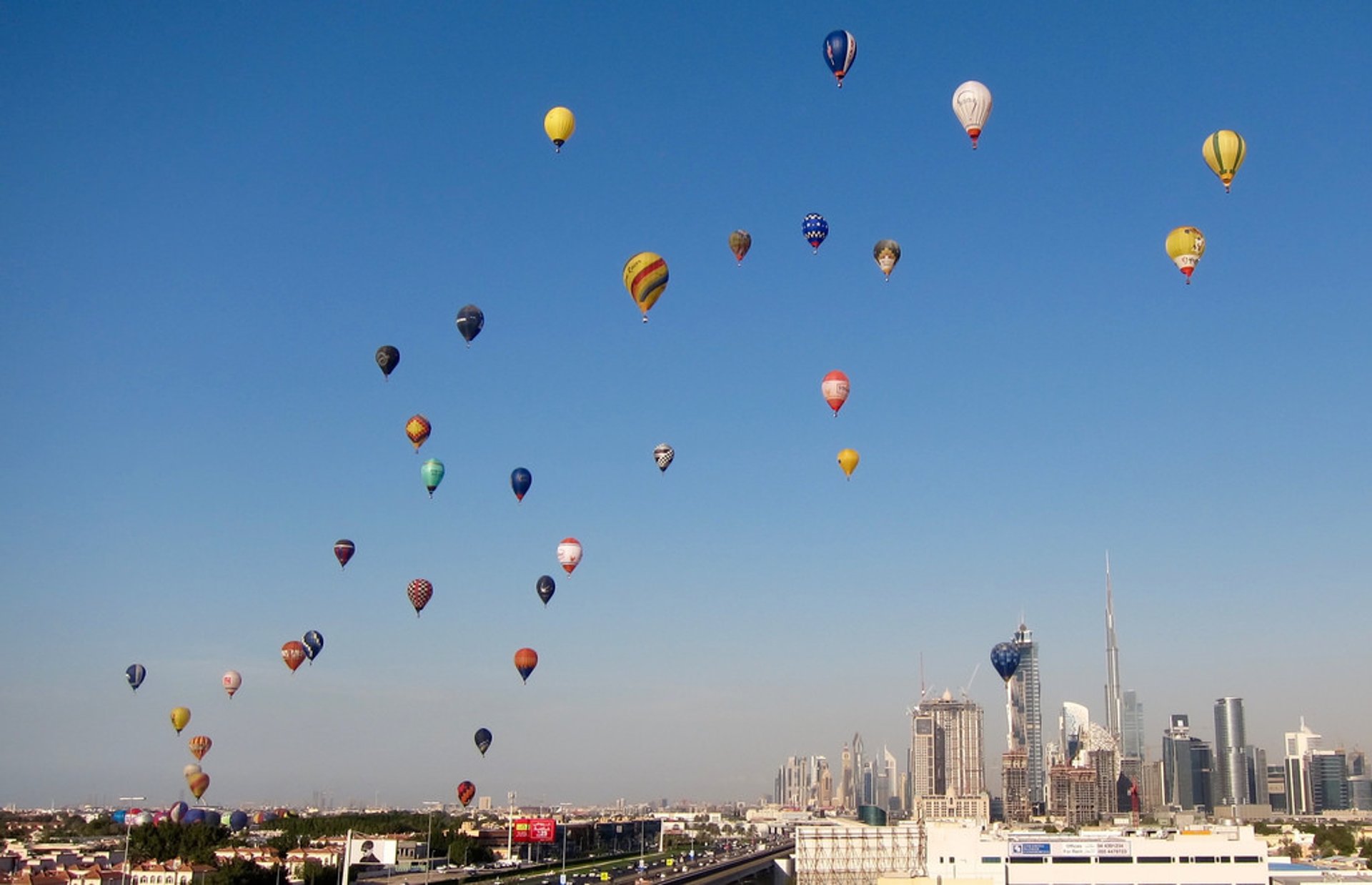 Also read: You Will Not Be Allowed To Fly To These 18 Countries Without Travel Insurance
The Balloon Fest Will Run From 5-10 May 2022
The UAE Balloon Team is set to launch the first edition of the Abraham Balloon Festival during the period from 5th to 10th May, 2022, featuring wide international participation.
Captain Pilot Abdulaziz Nasser Al Mansoori, UAE Balloon Team President, expressed his happiness for organising and launching the first edition of the Abraham Balloon Festival, which embodies the aspirations of youth in the region's countries to live in peace, in line with the Abraham Accords.
He stressed the importance of launching this festival, which will attract a large number visitors from across the region and the world to showcase the projects and achievements of Middle Eastern countries in various scientific and cultural fields and build bridges of communication between countries of the world.
Al Mansoori added that the festival will include a wide range of heritage, cultural and scientific activities organised by countries from the Middle East and the USA, and will host several regional and international personalities to promote peace, tolerance and coexistence between different cultures of the world. Isn't this super cool?
Also read: 'Privilege Visa' Lets You Travel To Certain Countries Despite Bans & Here's How!
Expo 2020 Launches Special Passport As Souvenir For All Visitors
Visitors can see as many pavilions as possible during the 182-day event and also relive those special moments using the Expo 2020 passport. Mimicking a real passport, no two are alike, including enhanced security features – a unique number, an area to include a passport-sized photo, personal details, and hidden watermarked images on each page.
Linking the past with the present, the passport celebrates the UAE's Golden Jubilee year with a special page stamped in gold foil, featuring a photograph of the nation's Founding Father – His Highness Sheikh Zayed bin Sultan Al Nahyan – taken in 1971 when the UAE celebrated the birth of the nation.
The 50-page booklet also contains designs and pictures of the three Thematic Pavilions (Mission Possible – The Opportunity Pavilion, Alif – The Mobility Pavilion and Terra – The Sustainability Pavilion), as well as Al Wasl Plaza – the crown jewel of the Expo site – plus other Dubai landmarks, such as the city's iconic skyline.
Priced at AED 20, the Expo 2020 Dubai passport is available for purchase from all official Expo 2020 Dubai stores located across the Expo site, the Expo 2020 Dubai store located in Dubai Airports' Terminal 3 and expo2020dubai.com/onlinestore.