No one would believe BTS members are currently enjoying their break with the way they are keeping ARMY booked and busy. From RM's Switzerland vlog to V visiting Paris for the Celine show a few days back, BTS members are also setting major travel goals for the fans. Recently V dropped a few pictures and videos from his Paris trip on Instagram and the fans are in awe! From posing in front of the Eiffel Tower to capturing the dreamy streets of the city of love, V has given us all enough reasons to add Paris to our bucket lists!
V From BTS Looks Like A Dream In Paris, Captures The Parisian Streets At Its Best
V aka Kim Taehyung of BTS loves Paris. The singer has often expressed his admiration for the city of love and its culture and architecture! And it's just that you will find Paris in a new light whenever you see it through Kim Taehyung's eyes. On Monday, V from BTS took to his Instagram to share a few pictures from his Paris trip. The singer visited Paris recently for a Celine show. But even his busy schedule in Paris couldn't stop him from capturing the city of love at its best. V uploaded a series of pictures and a video with the camera emoji as the caption. The pictures show him dreamily posing in his hotel with the Paris skyline as the background and a few night captures of the golden-lit streets of Paris. V from BTS also visited the Eiffel tower. From his uploads, it's clear that it was a night visit and you can see the iron lady glow in all its beauty against the Parisian sky.
Take a look:
View this post on Instagram
Why Should You Add Paris To Your Bucket List?
If V from BTS visiting Paris isn't enough reason for you to add Paris to your bucket list, here's more! The French capital is one of the most romantic cities in Europe and one of the world's most visited cities. And if you are into artsy stuff, then Paris is the best place for you. The cultural city has been a source of inspiration for many writers, artists, and filmmakers. Also, it's home to the world-famous Eiffel Tower and if that's not enough then you have the River Seine. It is Paris' most beautiful avenue and a great reason for you to visit the city of love! Paris with its majestic historical buildings, the typical Parisian rooftops, and the bridges of the Seine will give you a memory of a lifetime. So take notes from V of BTS and get ready for a trip to the city of Love!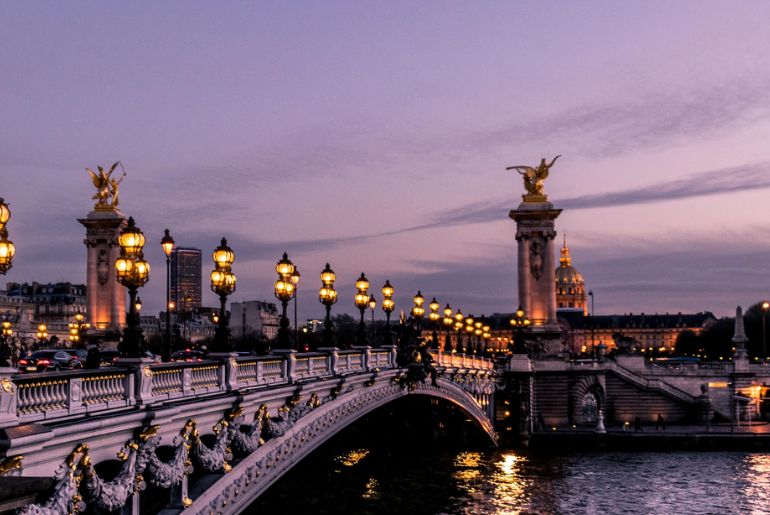 Also read: Heres How Much Emirates Economy Class Tickets To Paris, London And Sydney Will Cost You