I had everything in Melbourne. A loving boyfriend, a stable job with the federal government, a Sex And The City  inspired apartment and an Australian citizenship! But something was still amiss."
Varun Singal left a comfortable life in Australia to open a Yoga Retreat in the lush hills of Assagao, Goa. A safe house especially for the LGBTQ community and to empower more people like him in India who have been prejudiced all their lives
"I want them to be able to come to here and learn yoga, stay in luxurious and lush surrounds of North Goa. I would like them to meet lovely people, cycle to the nearby beaches or simply just be happy and content and themselves. The guests will be able to enjoy the above via a weekly, fortnightly or monthly yoga menu inclusive of stay," confesses Varun.
Varun has done a certification in Yoga Alliance International and is on a fabulous campaign that is marked by journey for equality in the subcontinent.
I believe in making a difference by increasing awareness and having robust dialogues between anyone who is curious on the subject.
Here we bring you an exclusive conversation with Varun Singal so you know him and his motive more closely.
What inspired you to follow this path? 
It's the only respite from the world of vanity, discontent, and depression. There comes a point in your life when you've achieved whatever you were programmed to but it's simply not enough.
Did it help?
Yoga gave me the peace, content and the courage to jump and strive to achieve true happiness. Where the above pleasures meant nothing and one had to be in touch with themselves through a completely new outlook on life through the eyes of yogic philosophy.
Tell us about Simply Yoga Retreat in under 140 characters.
The guests will be able to enjoy the above via a weekly, fortnightly or monthly yoga menu inclusive of stay.
Impressive! What made you come up with this idea? What's your mission with this Retreat?
I travelled the world for years and having been to all the continents I strived for a place that taught the real traditional yoga, the yoga that I learned as I received my certification in Yoga Alliance International certified teacher back in 2015. Once I had this knowledge, I wanted to share this with the world and after scouting for a few seaside locations I decided why not start it from the land where yoga comes from.
Now we will finally have a no frills place that teaches real honest yoga to individuals. The aim being to help people be free to express who they truly are and introduce yoga as a self-practice into their daily lives.
Who are you trying to reach out to and why? 
The retreat is a symbol of hope and it's for everyone. For someone who has been discriminated throughout his life like the LGBTQ community, I want to make yoga available for everyone around the world. I want to empower anyone who's been made to feel any less about themselves whether for their physical appearances or mental health.
I reiterate I feel safer in India than I have in most western countries. As surprising as it may sound, India is a very tolerant culture and very complex in nature. There's so much history that shapes this diverse nation that it's almost impossible to simplify anything. Fortunately, the only challenges I faced in the project is the departmental corruption that is large in Goa as well. Getting exactly what I want for building this concept and design has never been made in India before.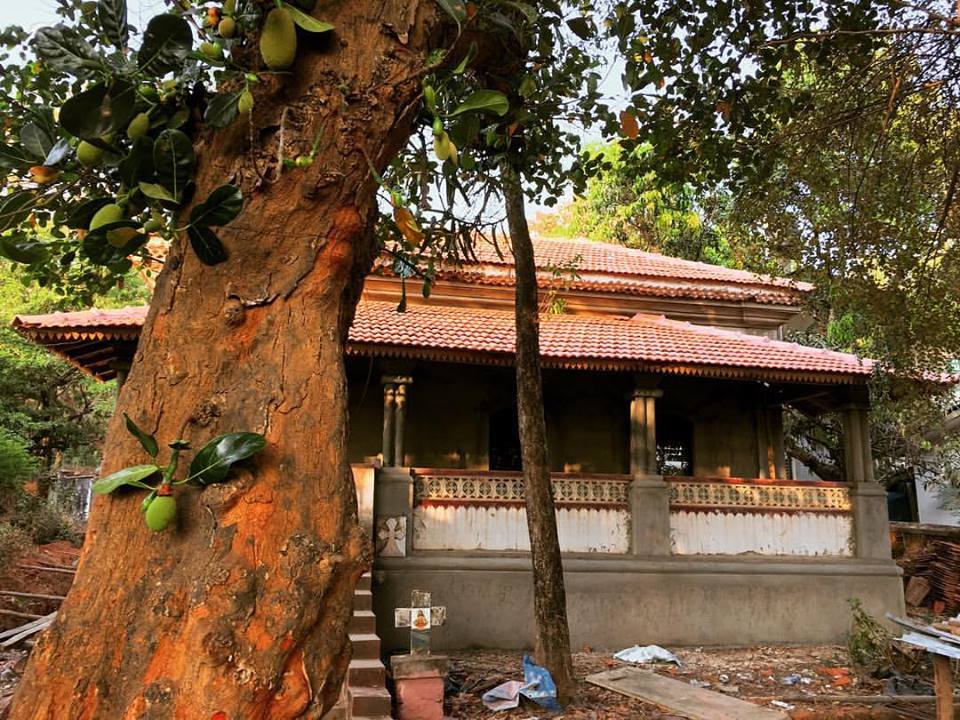 What made you select Goa over other cities in India?
I always dreamt of a life with an eternal sea, sun, and smiles and I found it here. Goa is my paradise and I wouldn't choose any place in the world over this.
What are some of the biggest apprehensions have people come to you with?
People have been very open and supportive in all corners of the community so far. I come from North India. Here anything to do with LGBTQ issues is a taboo. They see it as something western and nothing they wish to have a discussion about.
Till date, most of the people I know from the community lead a life of lies and are in heterosexual marriages. I wish to give them hope and break this cycle. People may say it's all too ambitious but one voice with a face can make all the difference. They say 15-20% of the population is homosexually oriented. If I'm the only out person in my family of two thousand, how could it be statistically possible?
Share some encounters or experiences in your journey of Yoga Retreat. 
I have had really interesting yet heavily encouraging conversations while working on this project. I have encountered people from all walks of life. They are fascinated by the subject. I reiterate that at the end of the day it's just a yoga retreat. But they always tell me that I underplay it and for them it's a lot more. It's a symbol of equality, a symbol of honesty and it's a symbol of yoga in its truest original sense – freedom and happiness.
What are your plans besides the LGBTQ Yoga Retreat? What else do you in support of LGBTQ community?
I am not a march-in-gay-pride-in-fancy-outfits kind of guy. I believe in making a difference by increasing awareness and having robust dialogues between anyone who is curious on the subject.
A lot of people reach out to me for advice. I coach them to be unafraid and true to themselves before they decide to be true to the world. Even if I can help one of us, my job is done. I have already started working on my plans after Simply Yoga Goa. Some concepts might just help it transform the studio styled yoga scene internationally.
Do you plan to open in more cities?
I am not a big fan of chains and believe in more boutique stand alone concept spaces. I would prefer not to replicate this elsewhere and keep it true to its Goan Portuguese character.
Isn't he brave? What are your thoughts about yoga? Tell us, we would love to know.
LIKE Curly Tales on Facebook | Instagram | Twitter
You can subscribe to our newsletters.