Planning to take an international trip anytime soon? Well, hold on for a bit. We have some news to share with you that certainly will not go according to you or your plans. The Indian government changed the visa rules recently and the changes are resulting out to be a bit of inconvenience for many. If you want to know all about these visa rules and the new changes to them, you need to read to the last for each and every detail.
Visa Rules Change For Travellers To India
The Indian government made some changes in the visa rules and now visa applicants need to be at the visa processing centres in-person. This requirement of visiting the processing centres and presenting themselves is turning out to be quite struggling for many people. In fact, this has already started impacting travel plans. Many British passport holders came to know about this change after receiving a message.
Also read: Digital Nomad Visa: What Is It And Which Countries Are Offering It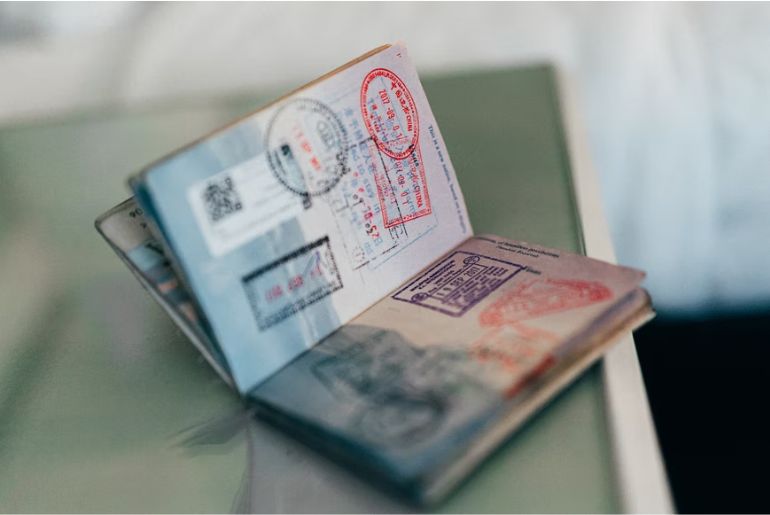 According to a report in The Times, a traveller named Jeannette Findlay booked flights to Delhi from London on the British Airways airline. Following these, she also booked flights to reach Goa which take off on 16 November. All of a sudden, Jeannette received a message on the visa rules from a third-party visa agency named Visa Genie. The message was all about the Indian embassy advising all the visa applicants to be in the processing centres and work on the applications in person. The text also read 'effective immediately'.
It Is Very Difficult To Find A Date Anytime Soon!
Travellers being present in the processing centres is not the biggest problem here. Every India's visa processing centres in these below-mentioned places are completely booked till 18 November. The places are Belfast, Birmingham, Bradford, Cardiff, Edinburgh, Central London, Hounslow, Leicester, and Manchester. These are booked since the time of writing the appointments. No one could find a single slot or date as there was no availability on any date. As shared by a tour operator, the soonest date of availability is in mid-December.
Also read: Wish To Travel To Thailand? More Flights, E-Visa Facility & More Visa Drop Boxes Are In The Pipeline For Indian Tourists
Many applicants are facing different problems because of the new visa rules even after having secured appointments. The process is full of waiting for hours, inconsistencies, and lengthy, and many are cancelling their holidays as well.
What do you think of these visa rules?