Not everyone likes the idea of 'work from home'. After all, to be confined in a closed space of four walls is neither easy nor healthy! So for all those who love working from around the world, a Digital Nomad Visa is your saviour.
Comfortable weather, good wifi, budget-friendly living, and a remote working Visa – work life sorted. So here's all you need to know about a Digital Nomad Visa.
What Is a Digital Nomad Visa?
A Digital nomad visa is a permit that allows you to work remotely in a foreign country. To qualify for this visa, you usually have to work for a company outside of your host country or have a business that is manageable from anywhere in the World.
Which Countries Offer The Visa?
Here are 42 countries that currently offer a digital nomad visa
Andorra, Dominica, Mexico, Anguilla, Dubai Montenegro, Antigua and Barbuda, Ecuador Montserrat, Argentina, Estonia, North Macedonia Aruba, Georgia, Norway, Bahamas, Germany Panama, Barbados, Greece, Romania, Belize Hungary, Saint Lucia, Bermuda, Iceland Seychelles, Cabo Verde, Indonesia, South Africa, Cayman Islands Italy, Spain, Croatia, Latvia, Sri Lanka, Curaçao, Malta, Taiwan, Cyprus Mauritius, and the Czech Republic.
5 Best Countries To Get A Digital Nomad Visa
1. Georgia
Georgia is one of the best countries to get a digital nomad visa. It was in 2020 that Georgia introduced their digital nomad visa called "Remotely from Georgia". The cherry on top is that this particular scheme is meant to be available to people all around the world. However, the program will be applicable to only those who stay in Georgia for six months or more. One of the major advantages of getting a visa here is its simple visa application process.
2. Anguilla
Anguilla, with pristine beaches and calm sunsets, is an ideal location for the Digi nomads. The application process for the digital nomad visa here is hassle-free and the processing time is just 7 to 14 days. The Digi nomad visa allows you to live in Anguilla for one year. However, Anguilla isn't cheap and the cost of living is quite high. But its mesmerizing climate and the serene sea views will surely make up for it!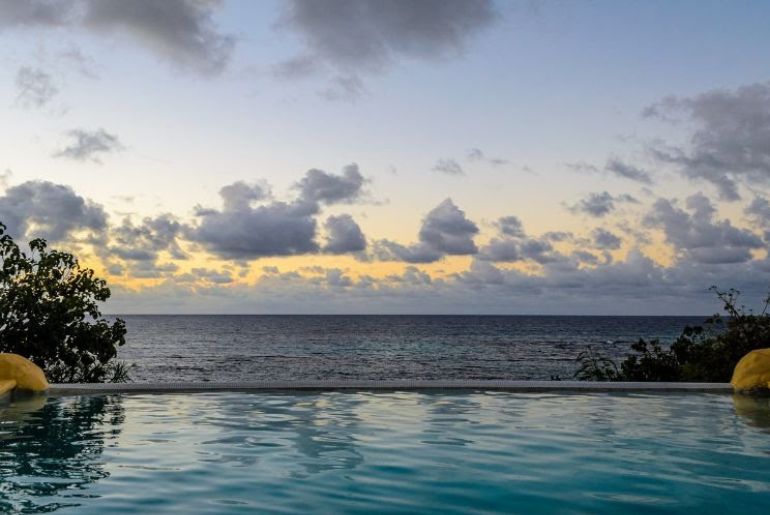 3. Costa Rica
The Costa Rica Digital Nomad Visa, known as Costa Rica DNV, was first announced in October of 2021. The country started processing the visa in July 2022. It also offers a special visa for Digi nomads called Rentista that encourage freelancers and remote workers to settle there for work for two years.
4. Dubai
Dubai is a beautiful place to relocate and work remotely. Dubai's digital nomad visa, "Work Remotely from Dubai," has been attracting workers since March 2021. There are also numerous benefits of working as a Digital Nomad in Dubai. It's tax-free, has a high healthcare system, and most importantly has one of the fastest internet connections.
5. Iceland
To be able to say you are 'Working from Iceland' must be a dream, isn't it? Iceland introduced its remote work digital nomad visa first in October 2020. Since then it has attracted a high number of tourists. The visa allows you to live in Iceland for around six months. And the best part is that Iceland now offers its first long-term visa for those outside the EEA too. So all you Digi-nomads out there, make your plans accordingly!
Also read: 30 Under 30: 30 Places You Need To Visit Before You Turn 30
Now that you know about the digital nomad visa, when are you planning on getting one? Do let us know in the comments section below!
Feature image courtesy – Unsplash