The city of dreams, Mumbai is the most populated city in India and is also home to one of the biggest stars in Bollywood like Shahrukh Khan and Amitabh Bachchan. Whether you're a true blue Mumbaikar or a star-struck tourist, we've rounded up the top 10 iconic attractions in the city you simply cannot miss. Historical monuments, shopping sprees or just popular chillout spaces, Mumbai has it all. Get ready with your fanny packs to tour the city like never before!
1. Start With The Iconic Gateway Of India 
The monument was built to honour the landing of King George V and Queen Mary at Apollo Bunder on their visit to India in 1911. In today's time, it's an iconic monument in SoBo with great views and exciting eateries around. Mumbai aake gatweway nahi gaye toh kya faayda? Also, this is where you get ferries from to explore nearby getaways like the beachy Alibag or the historically relevant Elephanta Caves.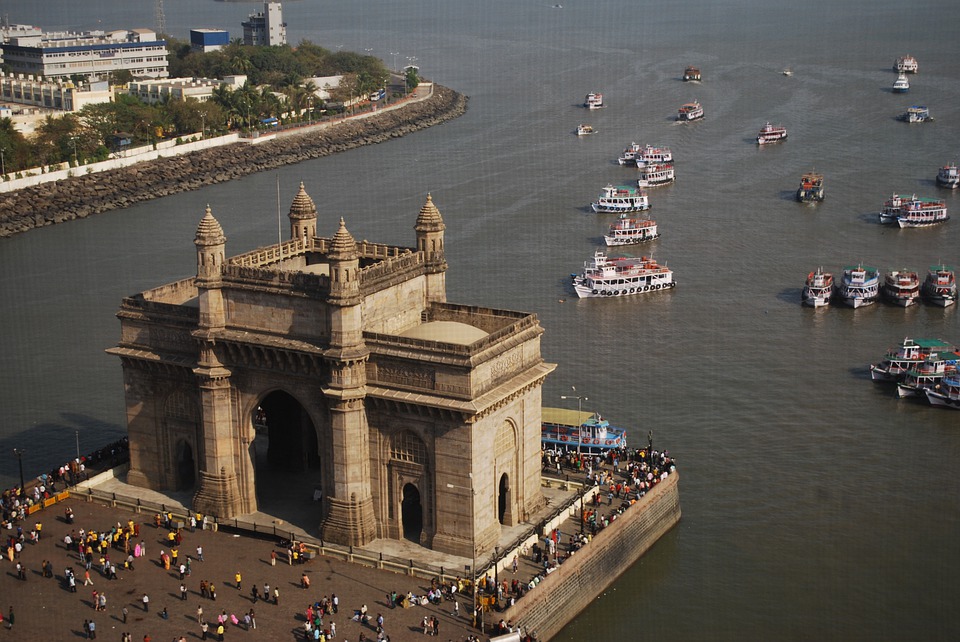 Also Read: 9 Things You Can Do For Free In Mumbai
2. Shop Till You Drop At Colaba Causeway 
Colaba Causeway is by far the best and the most crowded place for shopping. Every Mumbaikar has come here to shop at least once in their life. The range of earrings, the variety of Jhumkas and the beautiful colours spread across the market just put you right in the shopping mood. And the best part is, you can bargain (if you have the skills). And for when you get tired there is a whole lane full of cafes and street food as well. Watch this for more details:
3. Pay Your Respects At The Siddhivinayak Temple 
Frequented by big Bollywood celebs as well to get blessings, this is an iconic temple in Mumbai which holds the idol of Lord Ganesha. The interesting thing is that this is not just any other idol. It has been carved from one single, black stone! Watch this for more details :
4. Go For A Peaceful Reading Session At The Asiatic Library 
Just find a cosy nook, choose from a wide variety of periodicals available here and simply spend a relaxing and rejuvenating time at this huge and old library. And the Greek architecture will have you marvelling at the pristine white building.
5. Chill At The Queen's Necklace Of Mumbai- Marine Drive 
Stretching to a 3.6 km boulevard, this is where you should be to unwind and get away from the city noise. Catch the sunset, chill with friends for hours here or just let the calm and gentle breeze play with your hair. But mind you, no throwing any litter into the great Arabian Sea. It is not your dust bin. Dispose of any waste in proper dust bins.
6. Girgaum Chowpatty For Street Snacks 
Just towards the end of Marine Drive, you will spot a lively patch of beach thronging with people and good food. There's golas, bhel puri, pav bhaji and much more to satiate your street food cravings as you enjoy the beach and all that it has to offer.
7. Visit The Iconic Haji Ali Dargah And Pay Your Respects 
The holy Haji Ali Dargah is situated in Worli and appears as if floating upon the great big Arabian Sea. This religious site is visited by a whopping 8000 people every day! It was built in the memory of Pir Haji Ali Shah Bukhari way back in 1431.
8. Take A Stroll At Juhu Beach
You can't not go to Juhu Beach in Mumbai! It's one of the most iconic beaches or spots in Mumbai and is constantly flocked by many people. There are great street food fixes too to indulge in and you can also get clicked here to make memories to last forever!
9. Soak In The Sun At Bandra's Bandstand And The Bandra Fort
Earlier known as Castella De Aguada, The Bandra Fort gives you an impeccable view of the Arabian Se along with the grand Sea Link in the background. You can spot the whole city and its big buildings against the azure skyline. And just below the fort, the bandstand stretches out for a nice breeze stroll. And this lane is full of celebrity houses such as Shahrukh Khan's Mannat.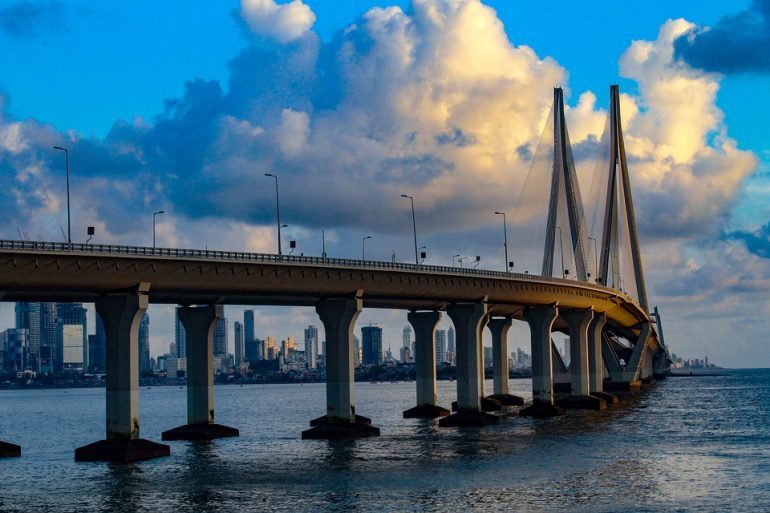 10. Visit Mount Mary Church For A Peaceful Prayer Session
Located on Hill Road, this old and beautiful Church is the perfect place for a peaceful prayer session. You should also soak in the marvellous architecture and the quiet ambience. Also, they say that the wishes you make here tend to come true! What did you wish for?
And if you're short of time, watch this video to make the most of Mumbai in 48 hours!
Also Read: How To Spend 48 Hours In Mumbai