Ask any Gujarati about their love for theplas and the answer will be — it knows no bounds. The quintessential breakfast snack goes beautifully with a cup of masala chai. And it's not just us, even a UK chef has got quite the fascination for theplas. Don't believe us? Check out this viral thepla-making video doing the rounds on social media.
UK Chef Impresses Foodies With His Theplas
UK-based chef Jake Dryan's Instagram account(@plantfuture) is full of Indian recipes. His fascination for Indian food started at a young age thanks to his Gujarati classmate, who often invited him over to their places for homemade meals. Currently, the chef is on a mission to prepare Indian dishes belonging to every state in India.
View this post on Instagram
When it came to Gujarat, she recently shared a reel of him preparing methi theplas. And he makes it just like desis. With a Gujarati song featured in the reel, Jake Dryan first shows off a plate of delicious theplas and then even takes a bite of it. So, how did he make it? First the chef finely chops methi or fenugreek leaves. Then, using a mortal and pestle, he crushes green chillies and adds them to the bowl of methi.
Netizens Pour Suggestions
Then, he goes on to add soy curd, red chilli powder, turmeric, carrom or ajwain seeds, sesame seeds and asafoetida or thing. The UK chef then gives it a good mix. Next, he adds a dash of salt, oil and wholewheat flour. Jake Dryan kneads the flour and forms small dough balls. He goes on to flatten them and roll them. Next, he adds them to the pan to cook. Once the flatbreads turn golden brown, he removes them from the pan. Jake Dryan's methi theplas are ready! He garnishes them with green chilli and serves them with chutney.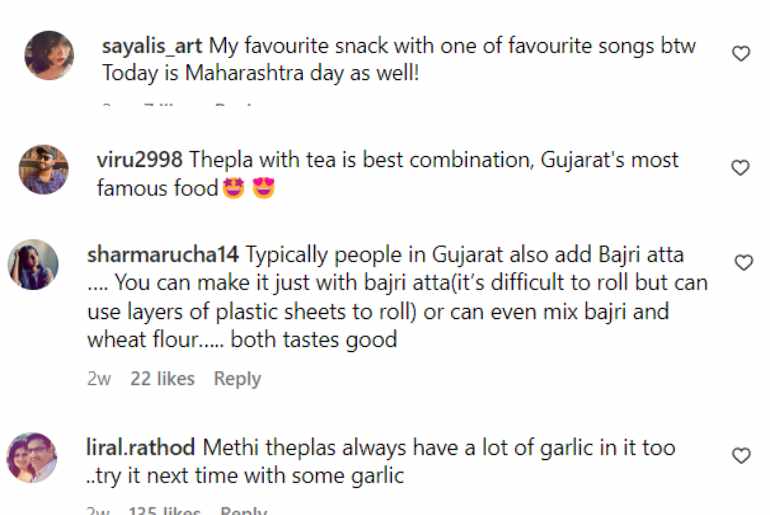 Desi Instagrammers were thrilled by his methi thepla video. In no time they filled with comments section with thepla suggestions. One person suggested he prepares theplas with garlic. Another recommended he use bajre ka atta like Gujaratis instead of whole wheat flour for the dough. And then there were many who asked him "Kem Cho?".
What do you think of this UK chef trying out desi recipes?
Cover Image Courtesy: @plantfuture/ Instagram