Japan has finally reopened its doors for international tourists to travel and explore the country. After over 2 years of the COVID-19 pandemic, this Asian country started welcoming travellers from international land. Unfortunately, this is not enough to boost the tourism industry like before as Japan is experiencing a shortage in hospitality staff and closed shops. These are turning out to be big obstacles to improving the tourism industry in Japan post-pandemic.
Tourists Face Short-Staffed Hotels & Closed Shops After Japan Reopens Borders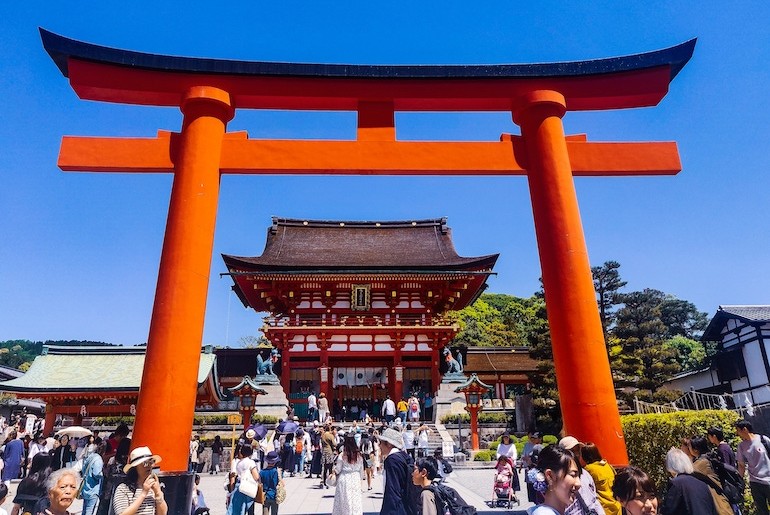 Japan is now welcoming overseas travellers after more than 2 years of extremely strict border controls and restrictions. In fact, the country is allowing visa-free travel to tourists from some countries. The government is hoping for demand and a spike in tourism indeed. With more demand in this industry, it will be a boost in the economy as well. Unfortunately, the plans are not going accordingly.
Also read: Japan To Remove Tourist Visa Requirements From Some Countries To Boost Tourism
The COVID-19 Pandemic Was A Major Curse For Tourism
The pandemic affected every industry very badly and travel seems to be hit the most. Holidaying came to a halt and every country had to suffer from this. Similarly, the tourism industry in Japan also faced an impact because everything came to a pause for such a long period of time. 2019 was a record year for Japan as they received 31.8 million travellers holidaying in this country. Unfortunately, the number in 2022 is nowhere close to 2019.
It's October and only more than half a million tourists flew to Japan yet. Not only this year, but the pandemic also destroyed Japan's goal in 2020 as well. Japan was the host of the 2020 Summer Olympics and they had an aim of receiving about 40 million tourists that year. But COVID-19 had some other plans. Prime Minister Fumio Kishida recently said that the government has a goal of about 5 trillion yen in the tourism industry. But it can be a far-fetched goal with the present situation in Japan.
View this post on Instagram
Also read: Japan May Remove All Pre-Departure Covid Tests For Tourists
As per the data provided by the government, the employment in hotel industry decreased by 22% in the time period between 2019 and 2021. The numbers of tourists visiting the country are quite low and hence the doors of the shops and stores are shut as well. In fact, Japan's Narita Airport stays quite empty even after reopening the borders and easing some restrictions. The shopkeepers are keeping the doors shut because of the lesser number of tourists.
Do you have any plans of travelling to Japan now that they are allowing international visitors? Let us know your next travel plans.