Dubai most lavish city, Atlantis Royal Dubai, aims to become even more luxurious. Architecturally, it seems like a combination of Jenga and the Millennium Falcon. From the 795 guest rooms and 231 apartments, guests may enjoy panoramic views of the Persian Gulf thanks to the hotel's modern curves and sky gardens. 
Extravagant Amenities
The influencer-ready Cloud 22 was a nice location to start putting my brain around the Royal. The hotel's 90-meter rooftop pool is 22 stories above the cityscape. It already features a robot-shaped fibreglass DJ booth with red LED "veins" that pulse to the music, and each of its 14 cabanas has its own private acrylic plunge pool. A customized acrylic-bottomed pool in a bi-level "VVIP" cabana floats out over the structure's edge in Dubai.  The Royal Atlantis From 795 guest rooms and 231 apartments, Dubai' contemporary curves and sky gardens provide breathtaking views of the Persian Gulf.
The architecture, which is broader than tall, is easier to admire from the ground level. It was designed by New York-based Kohn Pedersen Fox Associates, who also created the master plan for Manhattan's Hudson Yards. It is supposed to resemble a skyscraper that has been disassembled into side-by-side parts and pieces. A swooping, futuristic sky bridge joins in Dubai.
The new Anantara World Islands is the only similar place, which is only accessible by motorboat and has a 2,000-square-meter private beach for guests sleeping in its 70 rooms and suites.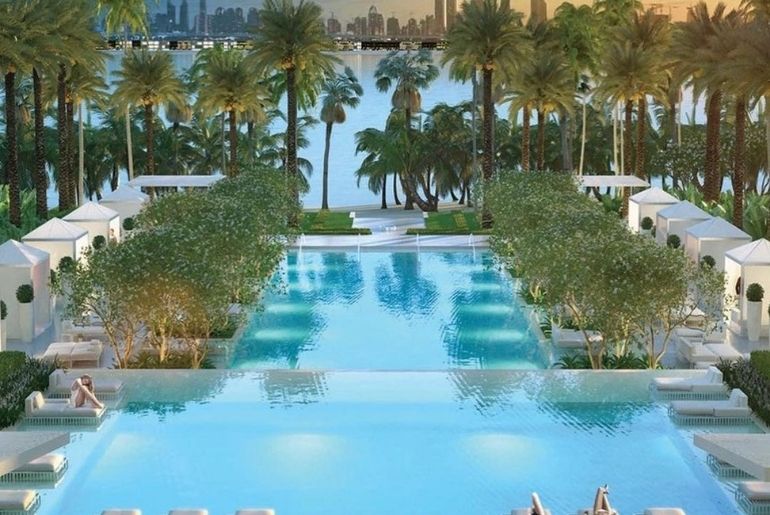 Also Read: Lady From Dubai Becomes The First Egyptian-Origin Woman To Climb Mount Everest
Tourism Drive in Dubai 
Atlantis Royal shares  goals. Sheikh Mohammed bin Rashid al-Maktoum wants to triple Dubai tourism in the next 20 years. According to industry experts, upgrades like the Royal are exactly what middle east needs to meet its high tourist targets. "The tourist business in Dubai is far larger than oil and gas," says Kostas Nikolaidis. A Middle East expert with global hospitality analytics and insights company STR. "Iconic hotels like these not only enhance the destination's image, but they may also frequently drive new demand."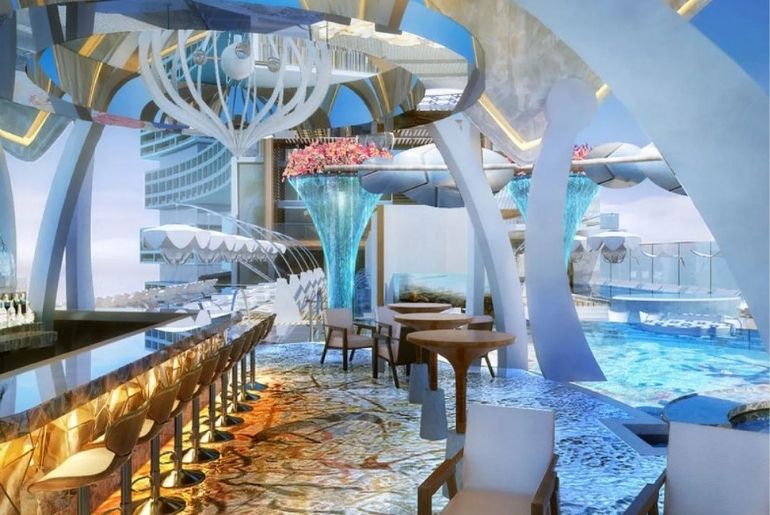 Also Read: Dubai: Travellers Can Experience A First Class Seat In The Metaverse Before Buying Air Tickets