Case in point: Puppet On A Boat offers hampers that can make anyone's life endlessly joyous! Be it gifts for the festive season, kids or corporate, their quintessential hampers are made with the finest elements and delicately presented in handcrafted boxes that will delight any hard-to-please hostess. Each gift box is brimming with endearing offerings to mark a special occasion. So spread cheer with these tailor-made boxes. They are unique, and they gleam – give them, covet them or keep them all for yourself. We're not judging.
Call at +919009003772  to place your orders or order your hampers here.
1. Diwali Gift Boxes
The festival of lights is our favourite time of the year. And while we are going to have a socially-distanced Diwali this time, these tailor-made gift boxes are perfect for bringing a smile on the faces of your loved ones. Gift them a box with all things delicious to eat and share. Or, win favour with your friends and family with the Unnati box which includes a Laxmi idol, firecracker shaped delicious chocolates, and more. You can also load the cash cards in the Diwali Cash Box with any amount, and ship them to your loved ones. For a little more frenzy Diwali, send a gift box with a poker set or a slick pack of cards.  
2. Wedding Gift Boxes
Whether it's something special for guests or sweet treats to accompany the invite, send your loved ones tailor-made wedding gift boxes. With the pandemic the wedding guest list is restricted, so why not deliver the personalised gift boxes to your guests if they cannot make it to the wedding? From the wedding theme to the logo, the parcels will showcase every personality of the bride and groom. Puppet On A Boat is delivering worldwide because love always finds a way.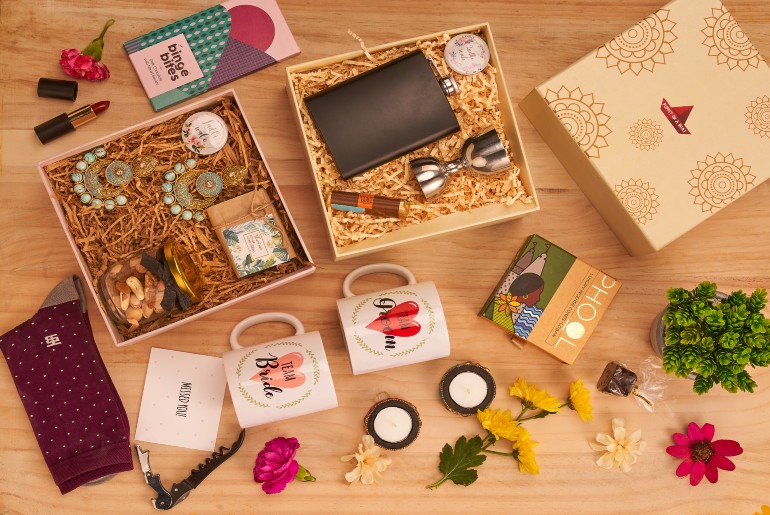 3. Curated Boxes For Kids
If you are confused about what to give your kids, do your job easy, by ordering these truly magical gifts to surprise your kids. Let your child get crafty and creative with the curated Craft Box. If they love dressing up, help them play in a dress-up box that comes with everything from a beautiful sequined bag to a handmade pretty bow clip. 
For the times when you run out of ideas for a kids birthday party, leave all the party planning to Puppet On A Boat. They bring you a box with unique decorations like banners, buntings and even sparkly candles.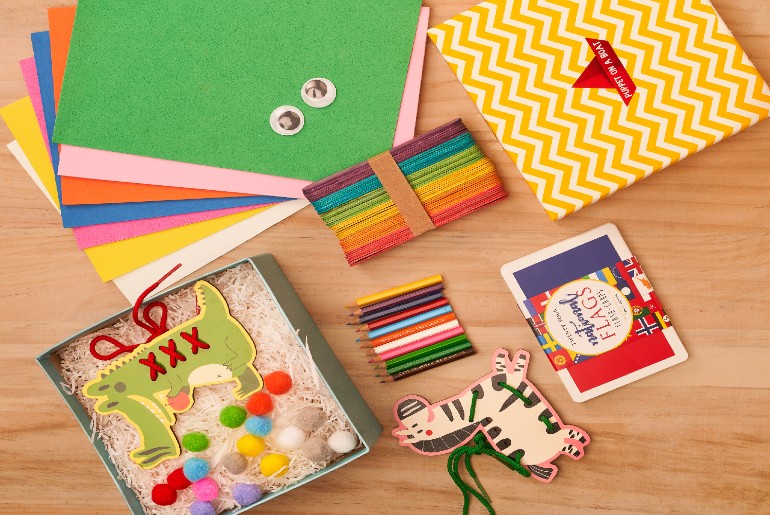 4. Corporate Gift Boxes
Looking for ideas to say thank you to your colleague, send a token of appreciation or increase customer engagement? Nothing can do this better than a well-curated hamper to warm up anyone's day in a jiffy. Puppet On A Boat offers tailor-made boxes that speak of your company ethos and brand value. The gift boxes will make all the celebratory moments magical.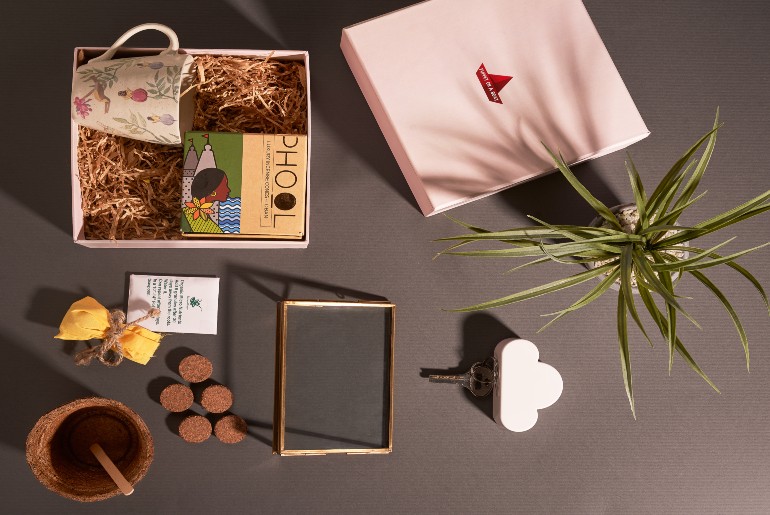 Their non-traditional and fusion hampers will ensure that your gift stands out. Along with being the perfect gifting option (both to give and receive), these gift boxes are also a favourite with the Curly Tales Team.