Working from home has become a new normal for most of us due to the COVID-19 pandemic. After the easing of lockdown restrictions, working from scenic destinations like mountains and beaches have also gained popularity. But have you ever come across a 'Working from the cycle' experience?  Bakcen, Allwyn and Ratish decided to change the meaning of 'Work from home' for one month of this never-ending pandemic. They cycled from Mumbai to Kanyakumari for 24 days without missing a day at work. They logged in during work hours from highway dhabas and lodges, cycling away 1687 kilometres from their homes in Mumbai to the beautiful city of Kanyakumari. Read the interesting story here.
Paddling From Mumbai To Kanyakumari While 'Working From Cycle'
When Ambarnath-based Bakcen George decided to embark on his third long-distance cycling trip in November, he asked two of his closest friends Allwyn Joseph and Ratish Bhalerao if they would like to join in. It was only two days before his journey that they finally made up their minds to join in. Friends since two decades, the trio have been to many adventures together over the years.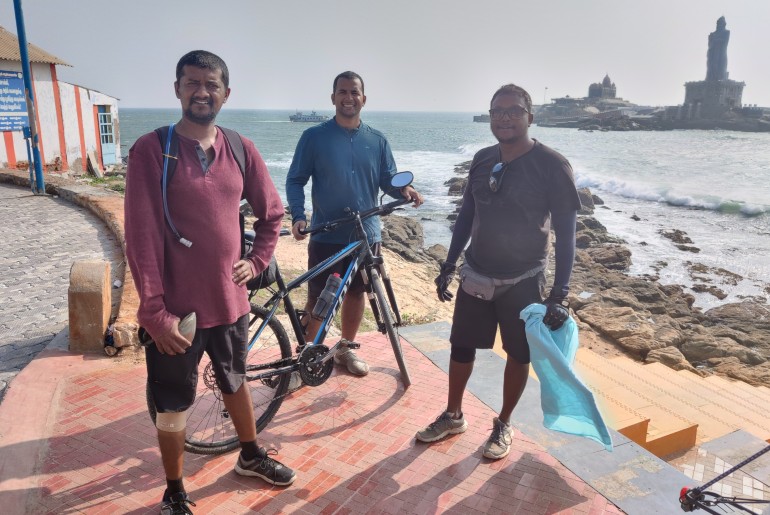 Working from home got these travel and adventure enthusiasts stuck in a rut. They wanted to break free and at the same time, wanted to figure out a way to balance both work and travel. Instead of dwelling in negative thoughts and frustration during the lockdown, they thought of making it a fruitful one by ticking at least one item from their bucket list of adventures. 31-yr old Bakcen, who kept postponing the Mumbai to Kanyakumari cycling trip for 6 years because of his nine to five job and domestic responsibilities, finally took up the journey.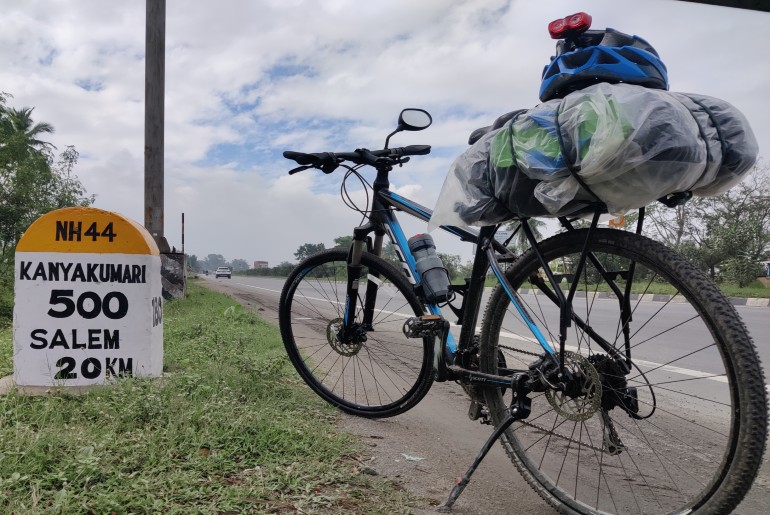 While Bakcen cycled every day for 10 to 20 kilometres to prepare his body before the trip, Allwyn and Ratish didn't get the time to do so. The rookies prepped up their minds instead, by shedding away all the fears and taking up the challenge. Riding for such long distances on a bicycle was something they hadn't done before unlike the former who had cycled from Mumbai to Goa and Manali to Khardung La (Ladakh).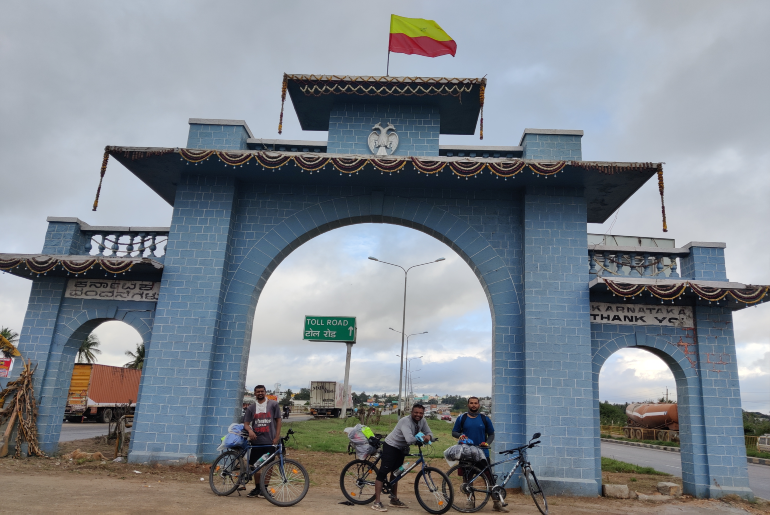 Also Read: This Physiotherapist Cycled 1460 Km From India Gate To The Gateway Of India In 6 Days
They Had To Keep Themselves Free During Work Hours
They started their cycling journey on November 21, 2020, and reached Kanyakumari on December 14, after a 24 days' journey with 22 days of cycling. Working while cycling meant they had to keep themselves free during the work hours, which meant cycling from 4 AM to 11 AM. They clocked in an average of 80 kilometres daily, with longer rides over weekends. Initially, it was a little taxing but in a couple of days, the routine kicked in. For the Kanyakumari journey, they not just had to carry their clothes to suffice for a month, but also their laptops and repair kits which made the riding more challenging, with all the extra weight on the cycle along with their individual weights. 
Challenges Faced: Unreliable Weather, Dark Roads, Lack Of Budget-Friendly Clean Hotels
The strong headwind and extreme heat on a couple of days were demotivating. Also, while riding in the dark at 4 AM, the trucks brushed scarily close to them. But the most challenging thing was finding budget-friendly and decently clean hotels than cycling for long distances in hot, cold and even the unexpected November rains. Despite these challenges, the breathtaking stopovers and watching the sunrise every day were meditative and rewarding. The route that they had taken was NH44, covering Pune, Satara, Kolhapur, Belgaum, Hubali, Davanagere, Bengaluru, Salem, Madhuri and Tirunelveli.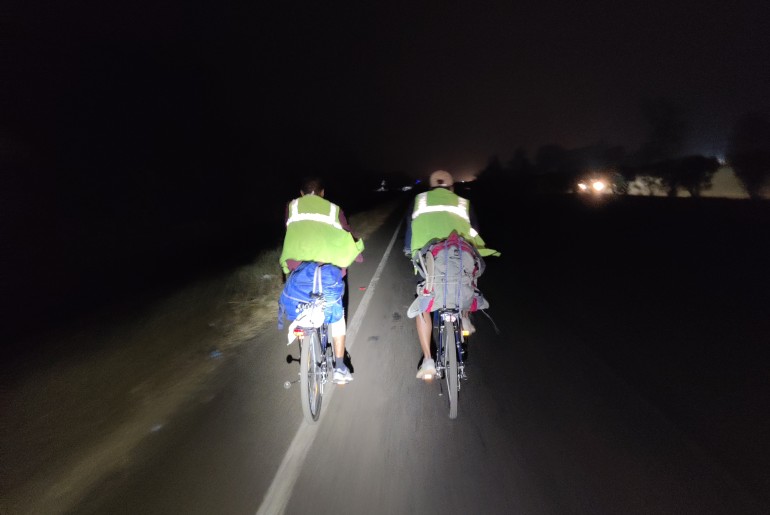 Also Read: This Man Cycled 560 Km From Mumbai To Goa In 6 Days & Had The Road Trip Of A Lifetime
Long-distance cycling or any adventure is more of a mental game than physical, according to Bakcen. He said, "Your body will ache and break; unexpected and unprepared challenges will come on the way but a strong mind and right attitude will help in dealing with things." His advice would be to go out and start cycling, without waiting for the right time, perfect cycle, friends, accessories etc. In Bakcen's words, "All you need is a basic cycle and a right mindset to complete this kind of trip." Are you ready to take up a similar challenge, folks?
As told by Bakcen George to Suchismita Pal