February 25 marks the World Pancake Day, and Dubai has fluffed up a bunch of deals for the delicious occasion. This is one day in the year the city has the ultimate excuse to indulge in these sweet delicacies, guilt free. Whether its breakfast, lunch, or dinner, restaurants all over Dubai are giving out great deals in honour of this European indulgence. From pancakes smothered in layers of chocolate, to vegan pancakes with fresh fruit, there's something to satisfy every craving out there.
Pancakes originated over 30,000 years ago during the stone age, in ancient Greece and Rome. They were different in taste and color back then, and have greatly evolved over the years. The sweet dessert we know now was created in the north of France. Soon spreading over the entire European continent, and now the whole world, pancakes are a delicious snack generally eaten for breakfast. Keeping the significance of this great pleasure in mind, Dubai wants to make World Pancake day as special as possible. We at Curly tales have rounded together a list of some of the best pancake deals being offered, here in Dubai.
1. Ihop
It would be a grave public disservice to write about pancakes and not mention Ihop. In honour of World Pancake Day, this reigning pancakes restaurant, is offering a free stack of buttermilk pancakes for every guest. There are also a plethora of prizes to be won, and you can get the chance to win free pancakes for life!  Ihop is known for its tasty array of pancakes ranging from flavours like New York cheesecake to chocolate lava. The restaurant also offers savoury meals such as eggs, bacon, and hash browns. The offer begins on February 25, and lasts only for one day, so march yourself down there, and indulge away!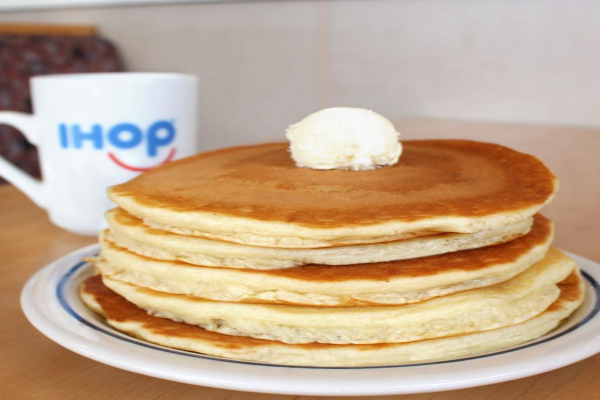 Credits: Ihop/Facebook
Location – The Dubai Mall, JBR, Mall of the Emirates
Timings – 7 AM – 7 PM
Cost – Free stack of pancakes
Contact – 04 419 0379
2. Clinton St Baking Company
This New York bakery in Dubai, have put up a special menu for the entire month of February. In celebration of World Pancake Day, they have crafted a menu offering around thirteen different varieties of 3 stack pancakes. They will be offered on a special schedule, meaning each stack is available only for a limited period. Some of the signature pancake flavours include passion fruit, strawberry shortbread, apple pie and more.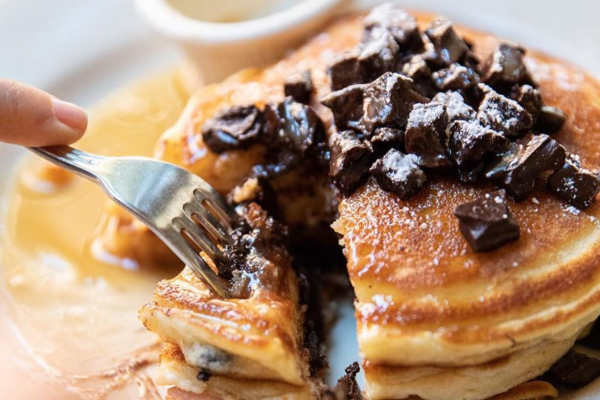 Credits: Clinton St/Facebook
Location – The Dubai Mall, City walk
Timings – 10 AM – 12 AM
Cost – AED 49
Contact – 04 344 0705
Also Read: Clinton St. Baking Company Offers 13 Different Varieties Of Pancakes Through February
3. Tania's Teahouse
This is one of the city's most Instagram-friendly restaurants. For the annual celebration, Tania's Teahouse is promising to add a new pancake to the menu, which they say is the prettiest pancake in Dubai. The flavours involved in this mystery pancake will be lotus, and buttermilk, along with lots of whipped cream. Check out this tasty spot on World Pancake Day, and truly bless your Instagram feed.
Location – Jumeirah Rd
Timings – 8 AM – 10 PM
Cost – AED 45
Contact – 04 324 0021
4. Eggspectation
This fancy Emirati eatery is planning to combine three of their most famous pancake flavours, into one big signature dish. The fusion of flavours will be a mix of hot chocolate, original buttermilk, and red velvet. This huge stack of delicious pancakes will be available for the big day. So if you always find it tough choosing between so many flavour options, you won't find that problem here. It's all in one! The restaurant also serves classical Arab dishes, including shakshouka.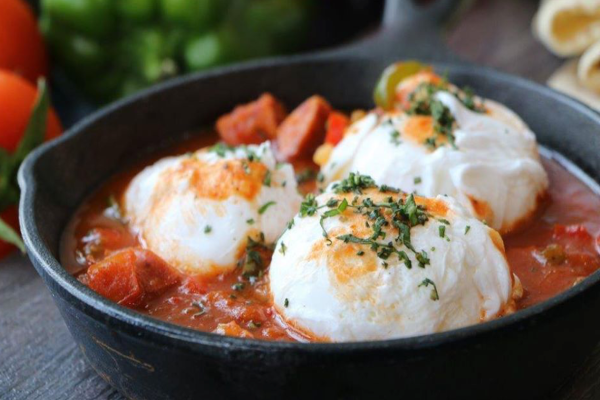 Credits: Eggspectation/Facebook
Location – JBR, City Walk
Timings – 7 AM – 11 PM
Cost – AED 30
Contact – 04 555 0446
5. Amongst few
This is one of the best places for vegans. This World Pancake Day, the restaurant is promoting its special banana pancakes, completely vegan friendly. It provides an array of fruits and instead of whipped cream, it offers yoghurt on top. Tasty and healthy!
Location – Jumeirah Beach Rd
Timings – 10 AM – 10 PM
Cost – AED 49                                                                                                                       Contact – 04 386 9221
6. Mediterranean Kitchen
Celebrate this tasty day with all types of pancakes. This eatery in La Mer is offering the public a wide variety of flavour options, from banana, to toffee and peanut butter. And because coffee goes so perfectly with the dessert, customers will get a free cup of coffee for every stack of pancakes ordered. Not a bad deal!
Location – La Mer
Timings – 10 AM – 12 AM
Cost – AED 50
Contact – 04 557 8335
Also Read: Enjoy A Three-Course Set Menu At Mediterranean Kitchen
7. Fuchsia Urban Thai
This place is offering special signature coconut pancakes for the upcoming celebration. The entire stack of delicately crafted coconut pancakes comes at a mind-blowing value deal of only AED 25 per stack. With a thai twist to the classical dessert, enjoy pancakes differently this year, at this delicious ethnic restaurant.
Location – Barsha Heights, Business Bay
Timings – 12 PM – 11 PM
Cost – AED 25
Contact – 04 361 7117
8. Bread Street Kitchen
Enjoy pancakes at this Michelin star restaurant where food recipes are created by the highly acclaimed chef, Gordon Ramsey. Pamper yourself with deliciously designed pancakes for a great deal at this fancy place. The menu offers 3 differently flavoured stacks, red velvet, toffee, and lemon and sugar. Choose your favourite, sit back and take in the delightful ambiance of the famous eatery.
Location – Atlantis
Timings – 12 PM – 4 PM  and 6 PM – 10:30 PM
Cost – AED 50
Contact – 04 426 2000
9. Gourmet by Kcal
Do healthy pancakes even exist? Yes they do! Not only are they healthy, but are also absolutely scrumptious. Specially crafted for World Pancake Day, these delicacies are made from vegan protein, organic honey, and sweet potatoes. This unique version of classical pancakes will keep you wanting more. And best of all? It's all under 255 calories!
Location – Mina Seyahi Beach Resort
Timings – 8 AM – 10 PM
Cost – AED 50
Contact – 04 511 7373
10. Cocoa Room
This pretty breakfast place offers an array of unique pancakes. Brownie pancakes, Banana, toffee, white chocolate and lemon pancakes are some of the most popular dishes on their menu. Stop by their restaurant and dig into some tasty brownies, on this World Pancake Day.
Location – Galleria Mall
Timings – 8 AM – 12 PM
Cost – AED 50
Contact – 600 544005
Also read: Dubai Food Festival 2020: Here's Everything You Must Look Forward To