Want to savour Mediterranean dishes along the shores of Dubai? Mediterranean Kitchen at La Mer serves lip-smacking skewers, salads, wraps, mouth-watering appetizers, tender gyros, and delicious desserts. The restaurant boasts over 60 mouth-watering dishes known for their bold flavours, made with fresh ingredients. And now, the restaurant has launched a delectable three-course set menu, celebrating the festive season.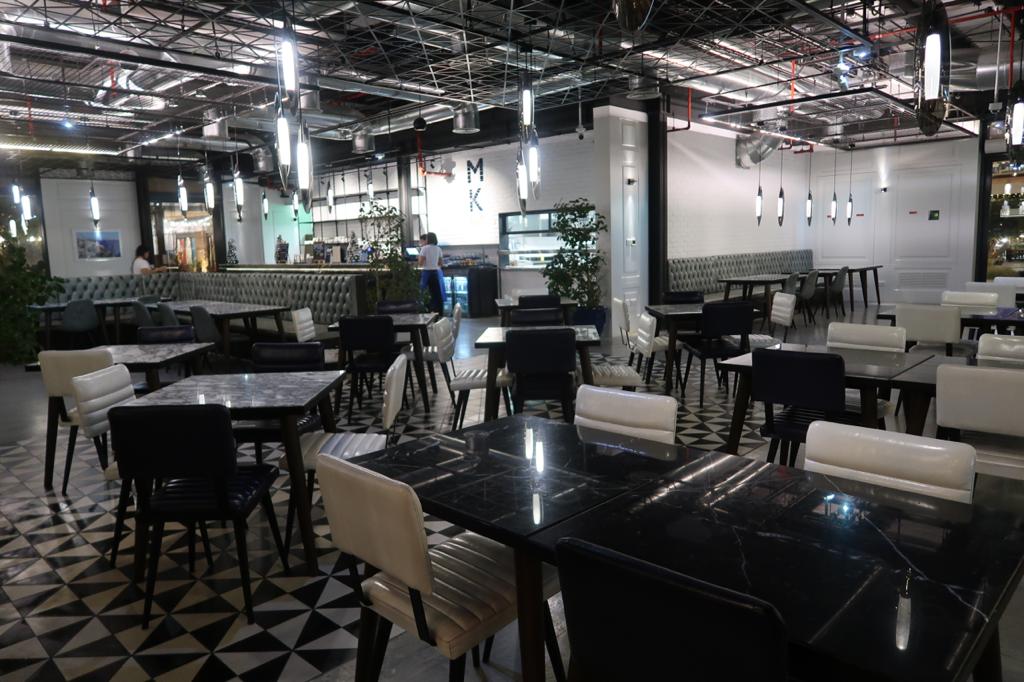 On The Menu
Mediterranean Kitchen serves international dishes including entrées, mains as well as hot and cold tapas-style sharing plates. But, that's not all! The restaurant has recently launched a new set menu just in time for New Year and Christmas. From December 17 to 31, foodies can can binge on mouth-watering holiday menu packages, while soaking in the stunning views of La Mer.
Patrons can put their feet up and enjoy a sumptuous three-course menu at Mediterranean Kitchen. Priced at AED 185, the menu consists of holiday favourites such as Butternut Squash soup topped with pumpkin seeds and Beetroot Carpaccio with Avocado- to begin with.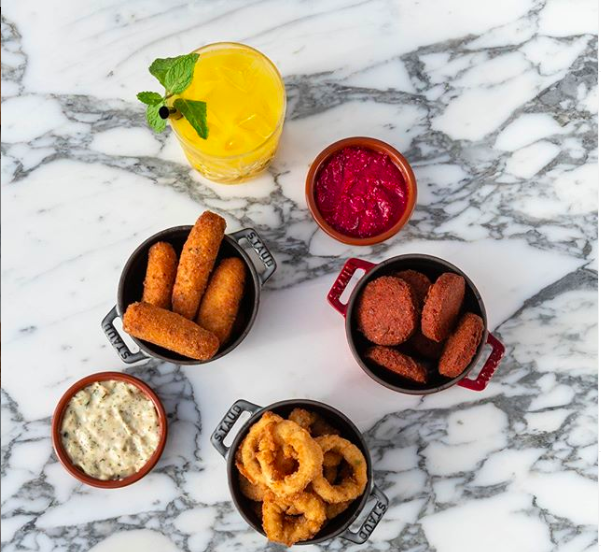 Move on to the magical mains with a mouthwatering Osso Buco with Saffron Risotto, a slow cooked lamb shank served with creamy saffron risotto or try the organic Noreweigan Oven Baked Salmon covered in a creamy pesto sauce. Finally, end your meal with a Red Berry Cheesecake or settle for the signature Chocolate Mousse.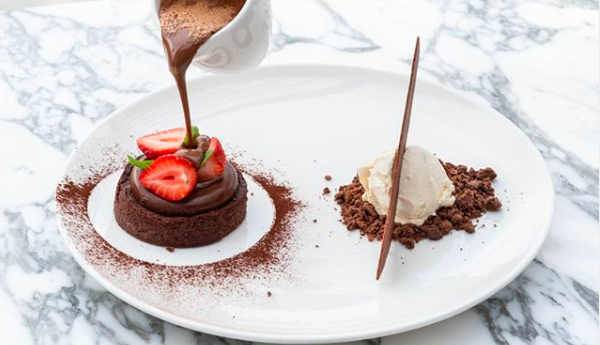 Isn't this the perfect way to spend your holidays along the shores?
The set menu is available from Sunday to Wednesday (10:00 am- 12:00 am), Thursday, Friday, Saturday (10:00 am – 12:00 am). The restaurant provides dine in, takeaway and home delivery services.
Lastly, the restaurant also has a dedicated menu for kids, offering pasta, kids burger, chicken scallops, kids size juices and ice creams.
What Else?
Meanwhile, if you are a sucker for Greek food, here's some super delicious news! You don't have to travel to Europe to savor Greek delicacies. Mazi- from Notting Hill now has a new address at St Regis Saadiyat Island Resort in Abu Dhabi. The restaurant offers choicest Greek delicacies and team CT headed over for a quick meal. Here's how our experience was.
Check out these 10 best Greek restaurants in Dubai. 
Mazi's Story
Husband and wife duo Adrien Carré and Christina Mouratoglou are the brain behind the restaurant. The couple opened the restaurant's first branch in Notting Hill, in 2012. This is Mazi's first branch outside the United Kingdom.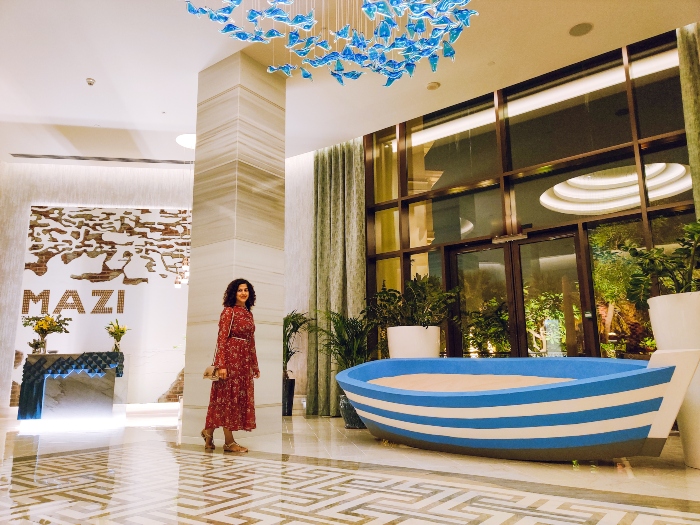 Speaking about the Abu Dhabi brach, Christina said: "The idea is to revive Greece's sharing culinary tradition in a 'fine-casual' atmosphere. Our guests can expect to enjoy some great food combined with the intimate service of a fine-dining restaurant."
Mazi's Menu
Mazi- which means 'together' in Greek, offers a memorable experience to its patrons, thanks to the exquisite menu. The restaurant offers an exquisite gastronomic experience, giving a modern twist to traditional Greek recipes. A new menu is carefully crafted for Abu Dhabi foodies, retaining some of the best-sellers from their home branch in London.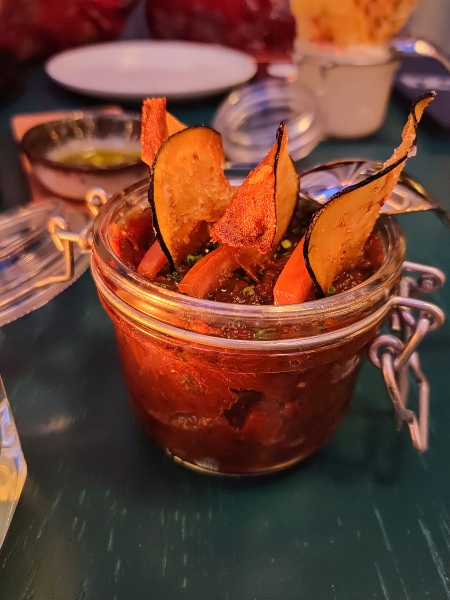 The all-time favourites: Greek salad with cherry tomatoes and small barley rusks, loukoumades with lavender honey, and the old-fashioned chocolate éclair with Greek coffee ice-cream show up in the Abu Dhabi menu. The menu also offers signature specialities like the grilled octopus and olive tapenade, are also part of the Abu Dhabi menu. Click here for more details.
Deets
Where: Jumeirah 1, North Beach, Shop no. N 29
When: December 17 to 31
Cost: AED 185
Contact: 04 874 85 37