BEWARE: This is not for the faint hearted!
You guys! We just found something extremely exciting and thrilling that you can add to your bucket list for the next time you visit Goa. Next month onward you can be a part of a one of a kind experience by taking up bungee jumping that right over the Mayem Lake in North Goa.
The Goa Tourism Board along with Jumpin Heights has come up with this plan to add this amazing Bungee Jumping facility to the long list of Goa's adventures. Jumpin Heights is also the company that runs India's highest bungee-jumping pad in Rishikesh.
Also Read: Goa Tourism Bans Single-Use Plastic, Wants To Be Plastic Free By 2022
The bungee jumping facility at Mayem Lake, North Goa, will open for public on 28 August. You can jump from an adrenaline inducing height of 55 meters (180 ft) from above the edge of the lake.
But no need to be afraid. The entire facility will be looked after and have a trained and specialised crew that will take care of all the operations. This crew is specially trained by a team in Australia.
Also Read: Travel In The Glass-Enclosed Jan Shatabdi From Goa To Mumbai On The Konkan Belt
Everyone above the age of 12 and below the age of 40, can part take in this nerve racking experience. Those with any significant medical conditions such as epilepsy and osteoporosis will not be permitted. Tickets are priced at Rs 4,850 including taxes, and if you ask us, the experience is totally going to be worth the money!
Also Read: 5 AWESOME Places To Eat In Goa That Only The Locals Know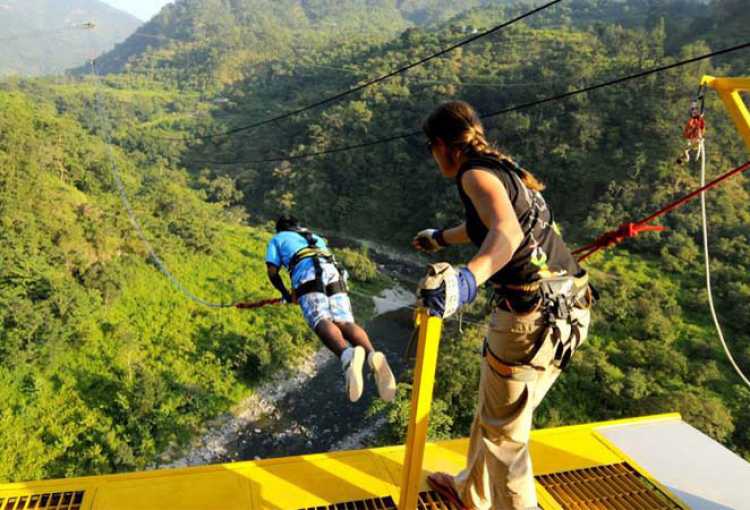 So all you people who have planning that Goa trip since ages,here is an amazing tactic that will definitely help you convince your squad to finally make it happen!
And if you have finally managed to plan that long pending trip, then here is a video that might help you explore the sunny state better!